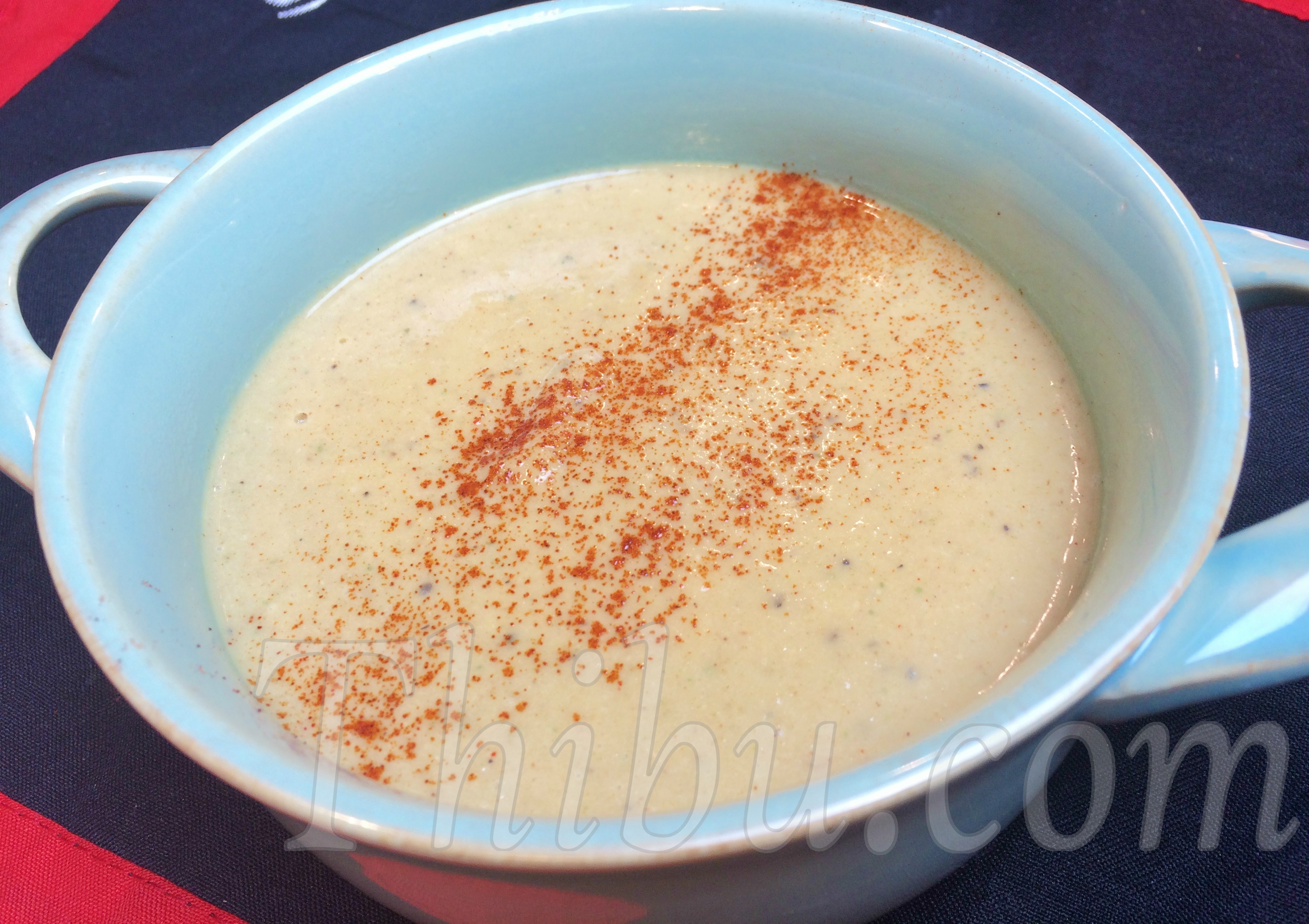 Roasted Creamy Cauliflower Soup (Vegan)
Over the weekend we went wine tasting to a couple of wineries in Apple Hill, near Placerville. At one of the wineries (Jodar), they served a cauliflower soup to pair with a nice cabernet. I loved the soup so much, this one is inspired by it, but with different flavorings. A very easy recipe.
What you'll need:
Cauliflower cut into florets – 1 large
Red Onion cut into big cubes – 1/2 large or 1 small
Garlic cloves – 4
Curry Leaves – 2 sprigs
Coconut Milk – 1/2 can
Vegetable Broth – 1/2 can
Cumin Powder – 2 tsp or to taste
Paprika (or chili) Powder – 1 to 2 tsp
Pepper Powder – 1 tsp or to taste
Salt to taste
Method:
1. Preheat oven to 400 deg.
2. Toss the Cauliflower florets, Onion chunks and Garlic is a tbsp of oil and bake in the oven for about 30 mins.
3. Toss in a couple of sprigs of Curry leaves and add everything into a blender.
4. Add the Coconut milk, Cumin Powder, Paprika (or Chili) powder and Salt. Puree.
5. Taste and adjust flavors as needed.
6. Pour the soup into a pot and bring to a boil medium heat. Add Pepper powder as needed.
7. Serve hot and Enjoy!
Comments
comments