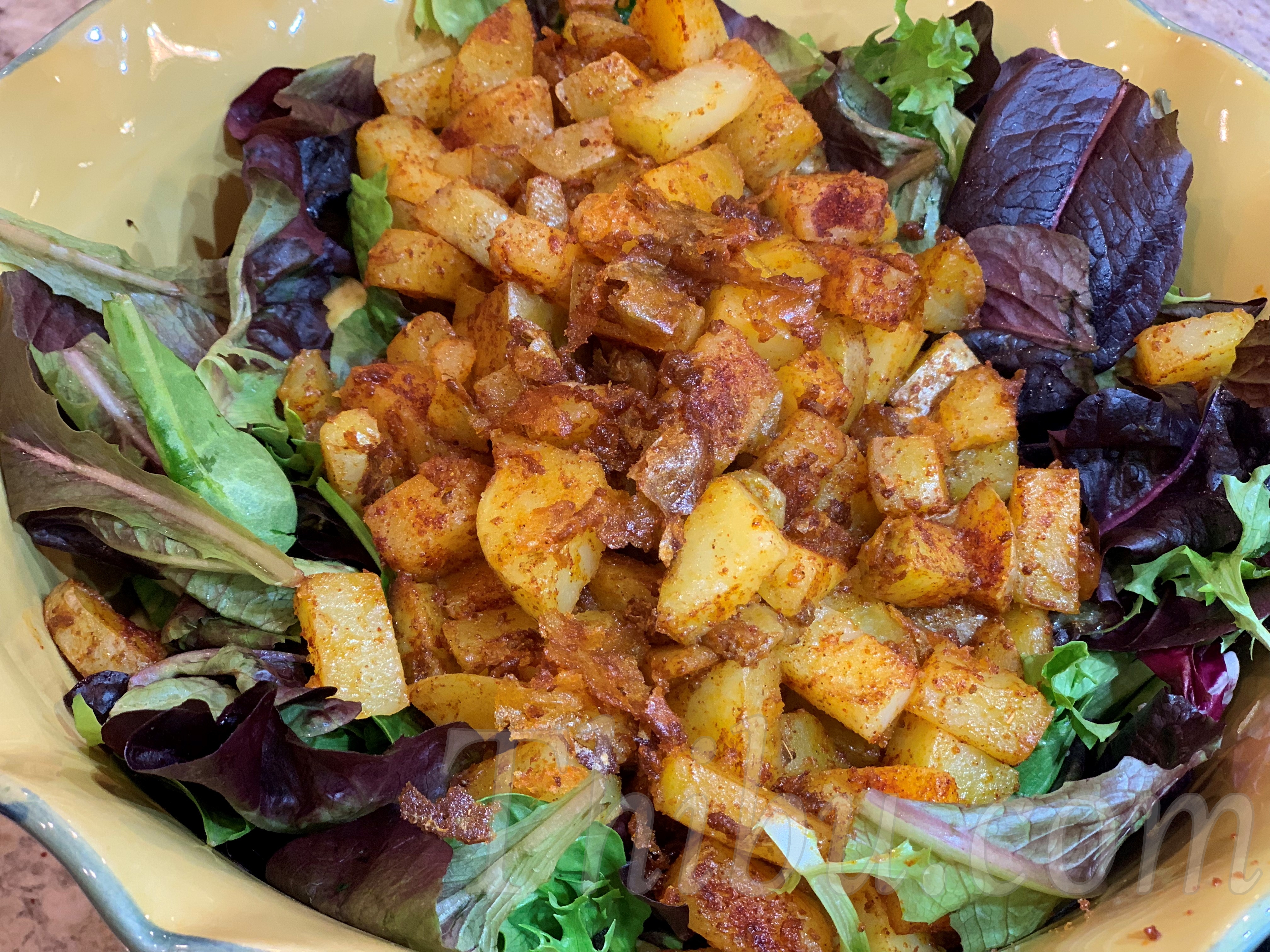 Salad with Spiced Roasted Potatoes
Yumm!! A hearty salad with lots of flavors!! And a fruity dressing 🙂
What you'll need:
Potatoes, cubed – 4
Paprika -2 tsps
Salt to taste
Chaat Masala – 1 to 2 tsps
Chili Powder (optional) to taste
Spring Greens or your choice of salad greens – 3 to 4 cups
Cherry Tomatoes – 1 cup
Apple, thinly sliced – 1
Cucumber, thinly sliced – 1
Plum – 1/2
Strawberries – 2
Mango – about 1/2 cup
Method:
In a large pan, roast the cubed Potatoes in a small amount of Olive Oil (about 2 tsps), until fully cooked.
Add Paprika, Chaat Masala, Salt and optionally Chili Powder.
Place the Salad Greens in a large salad bowl. Top it with the Spiced Roasted Potatoes. (you can add when it is still hot).
Top with Sliced Cucumber, Apple, and Tomatoes.
Puree the Plum, Strawberries and Mango. Add addition Chaat Masala to adjust flavors.
Mix into the Salad. Enjoy!!
As I was making the salad, I was thinking about what dressing to add. Saw some fruits leftover from our breakfast 🙂 So decided to give this a try.. tasted great! Its almost like healthy chaat.
Dont be afraid to experiment! If the ingredients are good, it will taste good!
Comments
comments