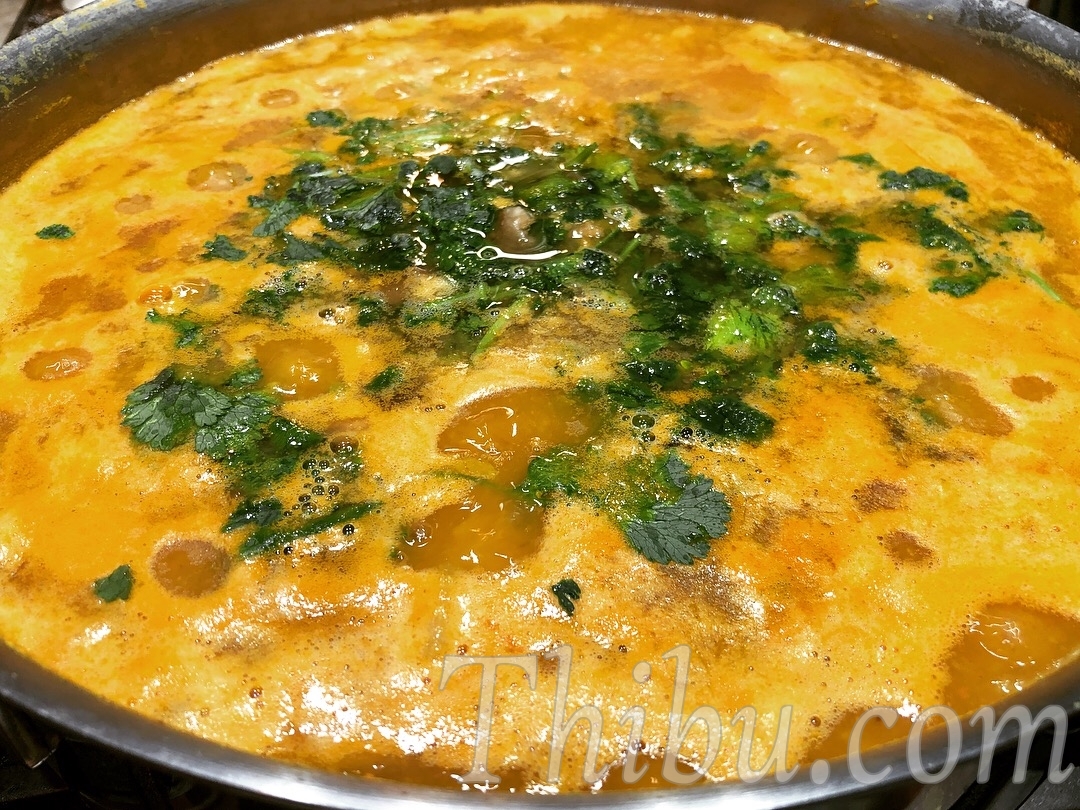 Sambar
What you'll need:
Toor Dal – 2 cups
Vegetables of choice chopped into large pieces – about 4 cups (This time I used 1/2 large Onion, 2 Potatoes, 4 Carrots, 2 Kohlrabi)
Onion – 1/4
Tomatoes – 2
Sambar Powder (found at Indian stores) – 2 to 4 tbsp or to taste
Turmeric Powder – 1/2 tsp
Tamarind – size of a lime
Salt to taste – about 3 tsps
(Optional) Grated Coconut – 2 tbsp
Chopped Cilantro and Curry Leaves
Vegetables: You can use a combination of these vegetables in Sambar – Onion, Potatoes, Tomatoes, Carrots, Beans, Eggplant, Kohlrabi, Radish, etc. You can also make with just greens such as Spinach.
Method:
1. In a pressure cooker or directly on stove top in a large pot, cook the washed lentil (Toor Dal) with about 2 to 3 cups of water until soft. Halfway through add the vegetables. Or if cooking the Dal in Pressure Cooker, cook vegetables separately and add. (Cooking Vegetables along with Dal in pressure cooker will make them too mushy)
2. Soak the Tamarind in water and after about 15 mins squeeze out the pulp and juice.
3. In a blender (I like my nutri bullet), grind these to a paste/sauce – Onion, Tomatoes, Salt, Turmeric, Sambar Powder, Tamarind Juice and optionally Coconut.
4. Add to the cooked Lentil and Vegetables and bring to boil. Boil on medium for about 5 minutes. Switch off.
5. Garnish with Chopped Cilantro. Enjoy over hot steamed rice!
Optional Seasoning – In a small pan, add 1 – 2 tsp of Oil. Add 1 tsp black mustard seeds, 1/4 tsp Asafoetida/Hing, a few Curry Leaves, 1 or 2 Red Chilies. Let the mustard splutter. Add to the Sambar. Enjoy!
Comments
comments