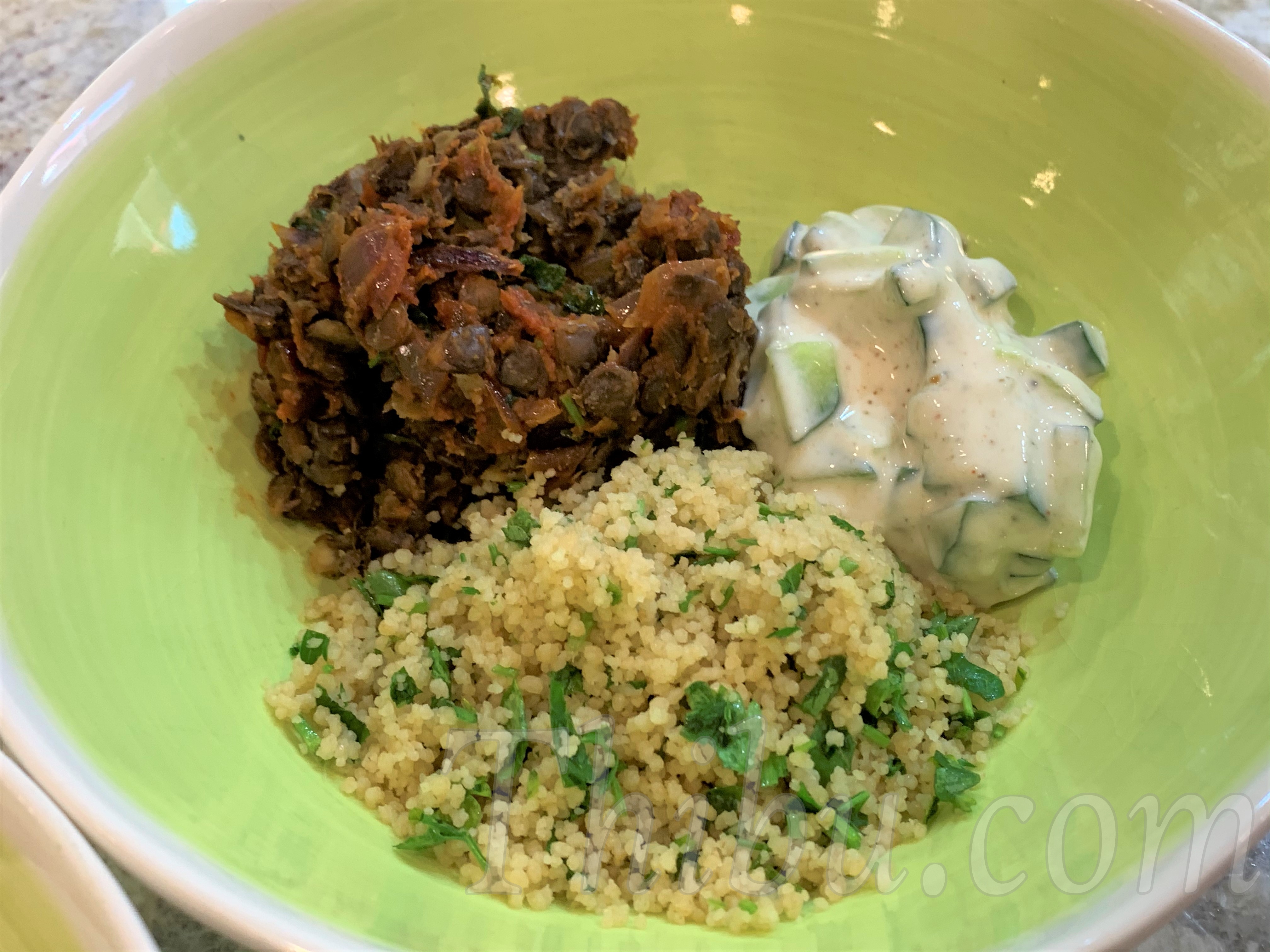 Spiced Lentil with Couscous and Cucumber Raita
I pressure cooked Masoor Dal. But instead of making a regular dal, I decided to make it thick this way. I was inspired by some middle eastern food I'd eaten a long time ago. Served it with Couscous and Cucumber Raita. It was a simple and delicious middle eastern weekend lunch!
Kids loved it! My son loved the couscous as well and asked me how I'd made it. As I started to explain to him, he said it would be easier if I just posted it on my page and he could read it. Its harder, he said, if he had to remember the recipe otherwise 🙂 So here goes the recipe for him and for you all!
Couscous Recipe
I just follow the cooking instructions on the package.
What you'll need:
Water – 1 cup
Olive Oil – 1 tbsp
Salt – 1 tsp
Couscous – 1 cup
Parsley, finely chopped – 1 bunch
Method:
Add 1 tsp Salt and 1 tbsp Olive Oil to 1 cup water in a sauce pan. Bring it to boil and switch of heat.
Add 1 cup Couscous into the water. Mix and cover with lid for atleast 5 minutes. Fluff it with a fork.
Chop a bunch of Parsley and optionally Cilantro. Mix it in with the cooked Couscous.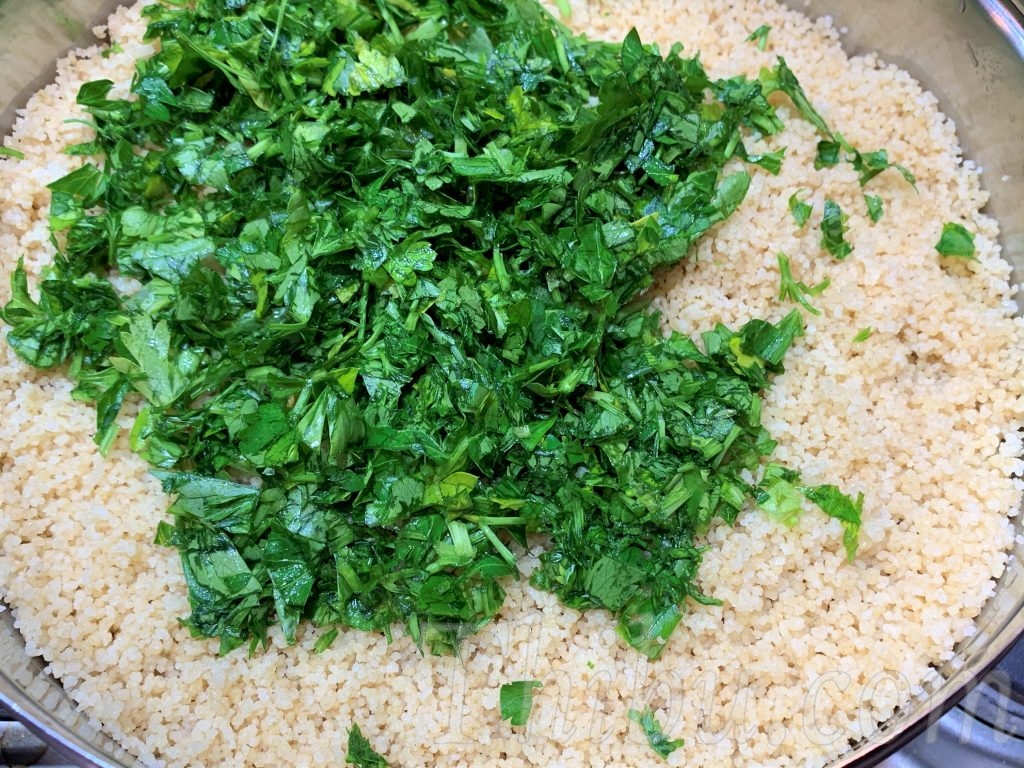 Lentil Recipe
What you'll need:
Masoor Dal
Red Onion, finely chopped – 1
Oil (extra light olive oil) – 2 tbsp
Cumin Powder – 1 tbsp
Coriander Powder – 1 tbsp
Chili Powder or Paprika – 1 tsp
Salt to taste
Tomato Paste – 1/2 cup
Cilantro, finely chopped
Method:
Wash the Masoor Dal, add just enough water and salt to taste and cook in the Pressure Cooker until soft.
In a wide pan, saute the Red Onion in Oil until it turns golden.
Add the Cumin Powder, Coriander Powder, Chili Powder, Salt and Tomato Paste. Mix and saute on med-low for about 5 minutes.
Mix the Masala into the cooked Masoor Dal. Top it with Cilantro.
Cucumber Raita Recipe
This is a very quick and easy version and tastes pretty good!
What you'll need:
English Cucumber, finely chopped – 1
Yogurt – 1 cup
Chaat Masala – 1 tsp
Chili Powder – 1/2 tsp
Black Salt – 1/2 tsp or to taste
Method:
Mix the chopped Cucumber, Yogurt, Chaat Masala, Chili Powder and Black Salt.
Plate the Couscous, Spiced Masoor Dal and a nice scoop of Cucumber Raita. Enjoy!!
Comments
comments