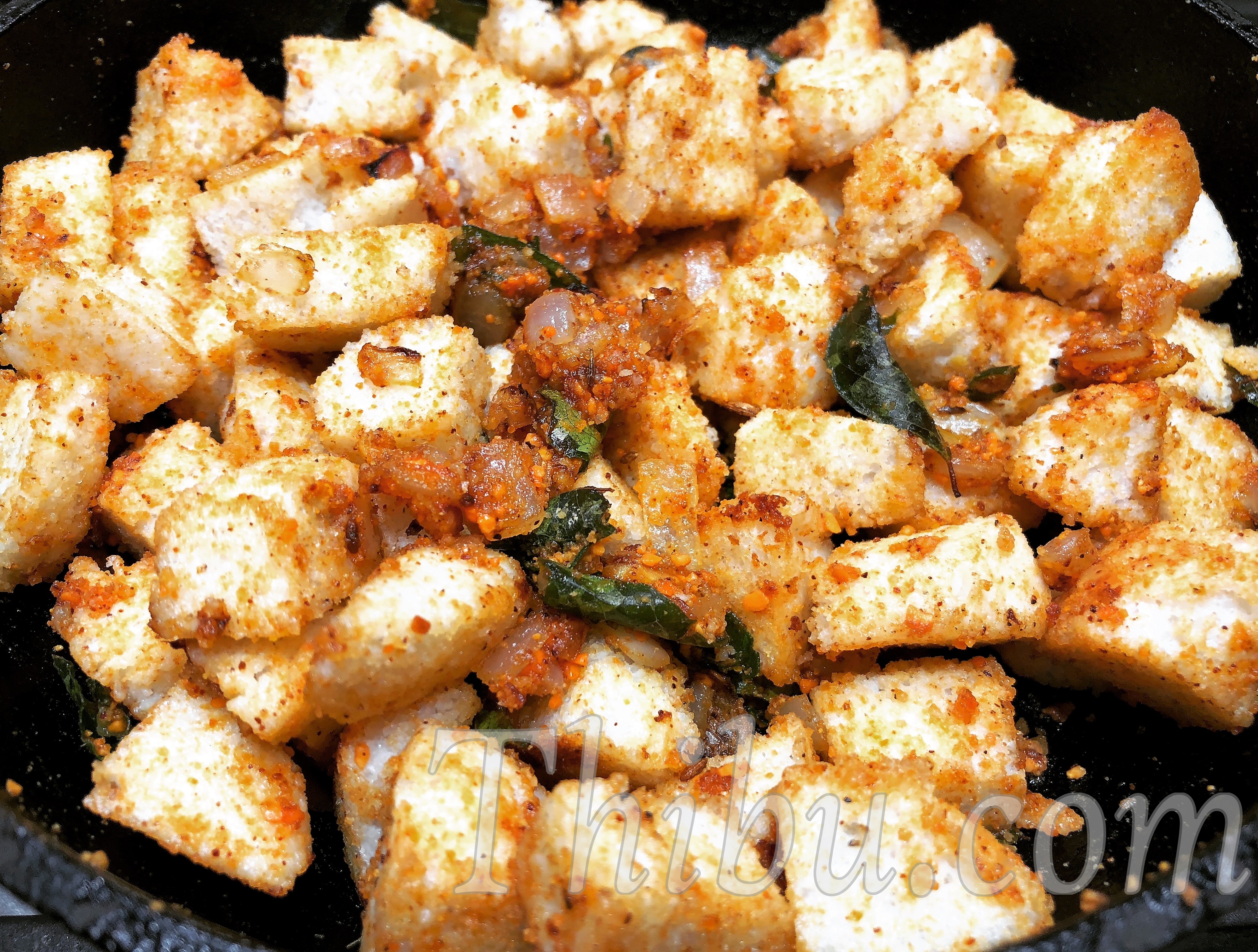 Spicy Sauteed Idli
The best way to transform leftover Idli!
Sautéed leftover Idli doused in spicy peanut powder flavored with ginger and curry Leaves!! Lightly crispy on the outside, soft on the inside and so full of flavor! omg!
1. Saute 1/2 chopped Onion, 1/2 inch piece of Ginger finely chopped, 2 Green Chilies chopped and a few leaves of Curry Leaves in a spoonful of Ghee or Oil.
2. In the meanwhile, Cube the leftover Idlis (about 5).
3. Add 2 tbsps of Spicy Peanut Chutney Powder and the cubed Idli to the sauteed Onion. Mix everything together well and cover. Saute occasionally and cook for about 5-6 minutes. Enjoy!
Comments
comments