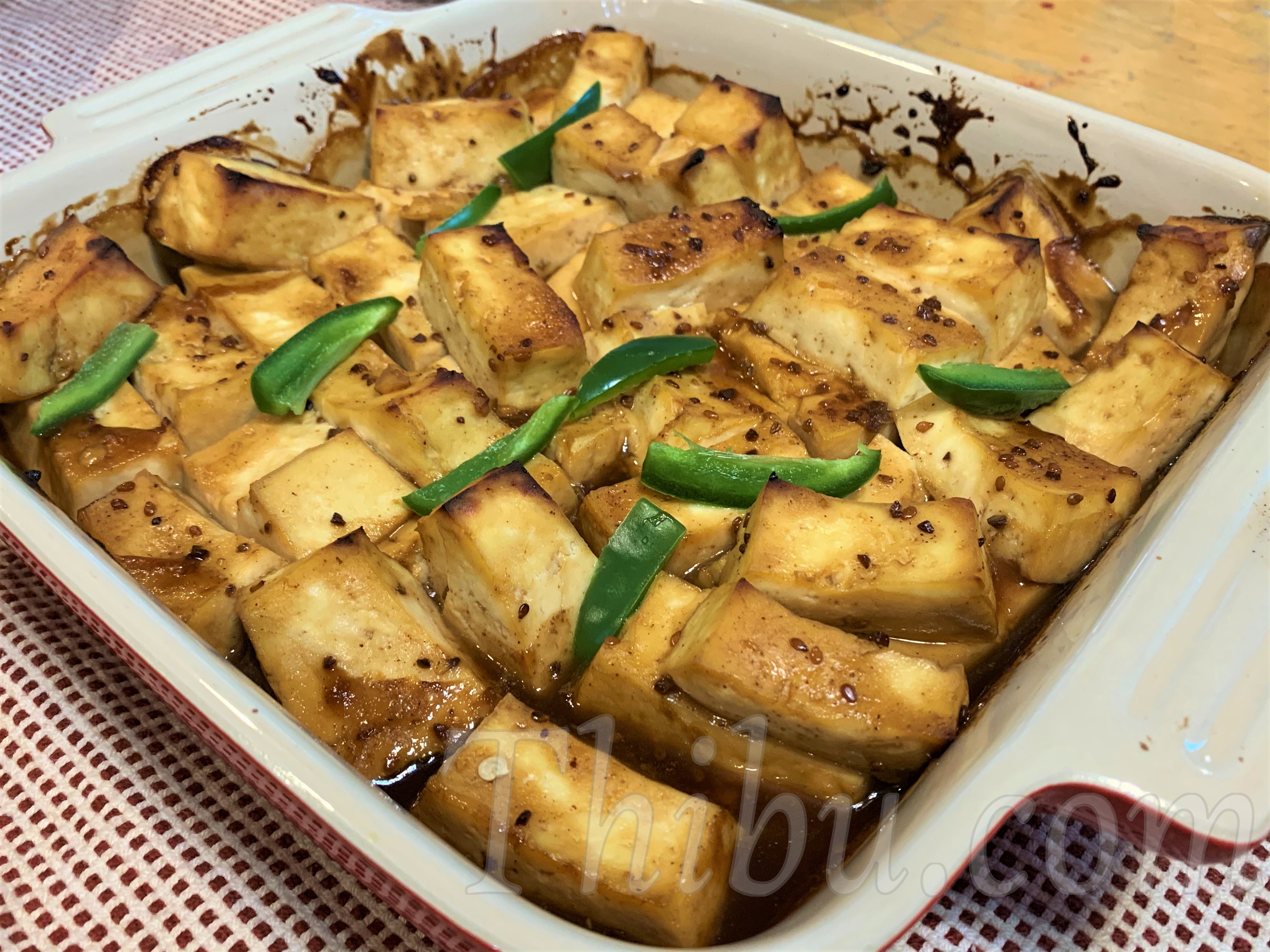 Teriyaki Tofu
This is the easiest thing to make and so delicious!! 🙂 You just need 2 things to make this! I use Trader Joe's Soyaki Teriyaki Sauce or Costco's Kinder Organic Teriyaki Sauce. You can use any of your choice.
Kids love it! I make it often, and use it as a filling in Sushi as well.
What you'll need:
Firm Tofu – 2 blocks
Teriyaki Sauce – 3 to 4 tbsp
Method:
Drain all the water from the Tofu and cut into cubes.
Mix in the Teriyaki Sauce to coat all the pieces.
Bake in a preheated oven for 40-45 minutes at 400 deg F.
I topped it with Jalapeno Chili after. If you like the heat, you can add prior to baking as well, and you can also use chili with more heat. Enjoy!!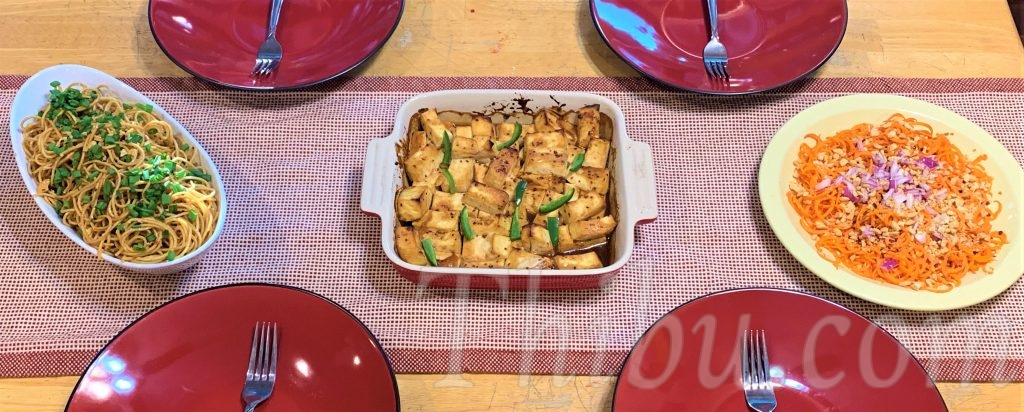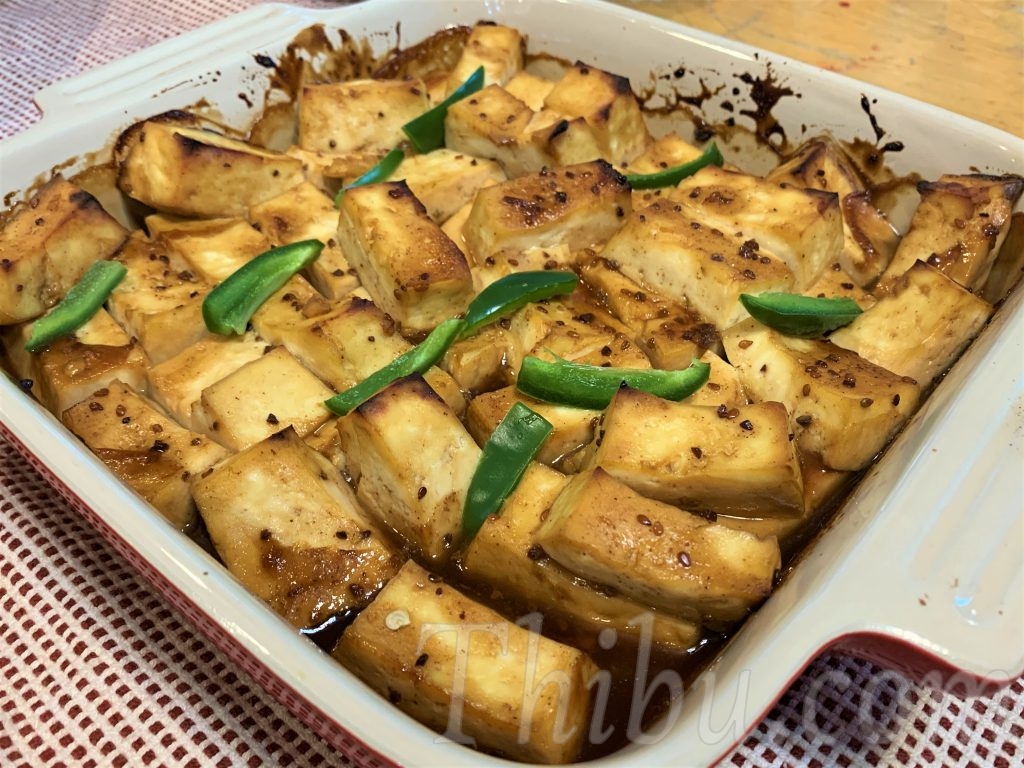 Comments
comments