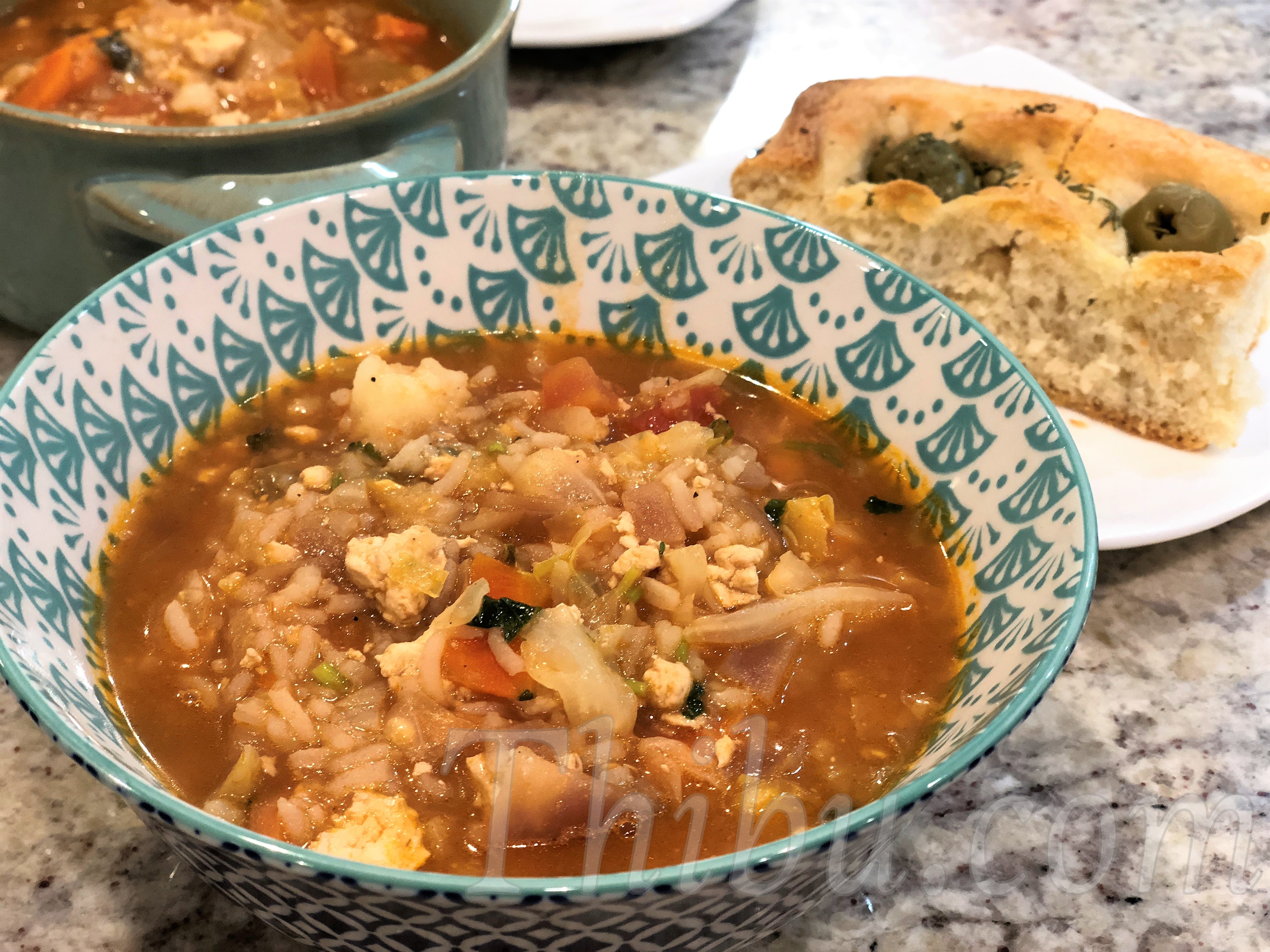 Vegan Golumpki (Stuffed Cabbage) Soup
I had a head of Cabbage and had recently seen some pictures of Golumpki and figured it would be a perfect meal to go with the Focaccia Bread I'd baked. And it was, a fully balanced meal in a bowl! The sweetness from the onion, carrots, tomatoes, the heat from the pepper, the acidity from lemon, tamarind, and the rice and tofu give the fullness to this stew! Perfect one pot meal for the cold nights.
What you'll need:
Oil (I use extra light olive oil) – 2 tbsp
Red Onion, finely chopped – 1
Garlic, finely chopped – 4 cloves
Carrots, sliced – 2
Firm Tofu, crumbled – 1 box
Ground Pepper – 1 tsp or to taste
Salt to taste
Cabbage, finely chopped – 1 small
Paprika – 2 tsps
Fresh Oregano chopped (or dried)
Brown Sugar – 1 tsp
Bay Leaves – 3 to 4
Tomatoes, finely chopped – 2
Tomato Paste – 2 tbsp
Quick Rice or Pre-cooked – 2 cups
Tamarind Paste (from a lime sized tamarind)
Cilantro, chopped
Method:
In a large pot, Saute the Onion and Garlic in Olive Oil until translucent.
Add the Sliced Carrots, Crumpled Tofu, Ground Pepper and Salt. Continue to saute for 3-4 minutes.
Add the Cabbage, Paprika and Oregano.
Add the Bay Leaves and Brown Sugar.
Add Chopped Tomatoes and Tomato Paste.
Add sufficient water and Cooked Rice. Bring to Boil and let simmer on low-medium for about 10 minutes.(If using quick cook or instant rice, follow directions on box)
In the meantime, soak the Tamarind and squeeze out the sauce. Add this to the soup. Optionally, you could use store bought Tamarind Paste or Worcestershire sauce.
We had it with the Olive and Rosemary Focaccia Bread. Perfect meal for a cold night!
My little ones couldn't wait to get their hands on it! 🙂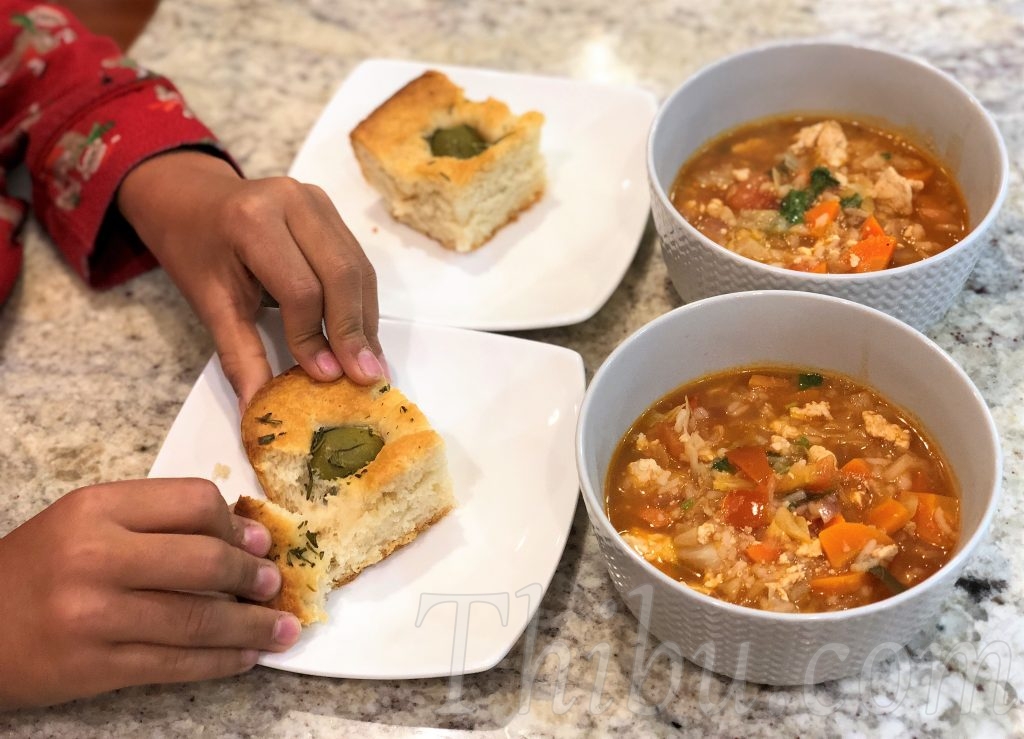 Comments
comments