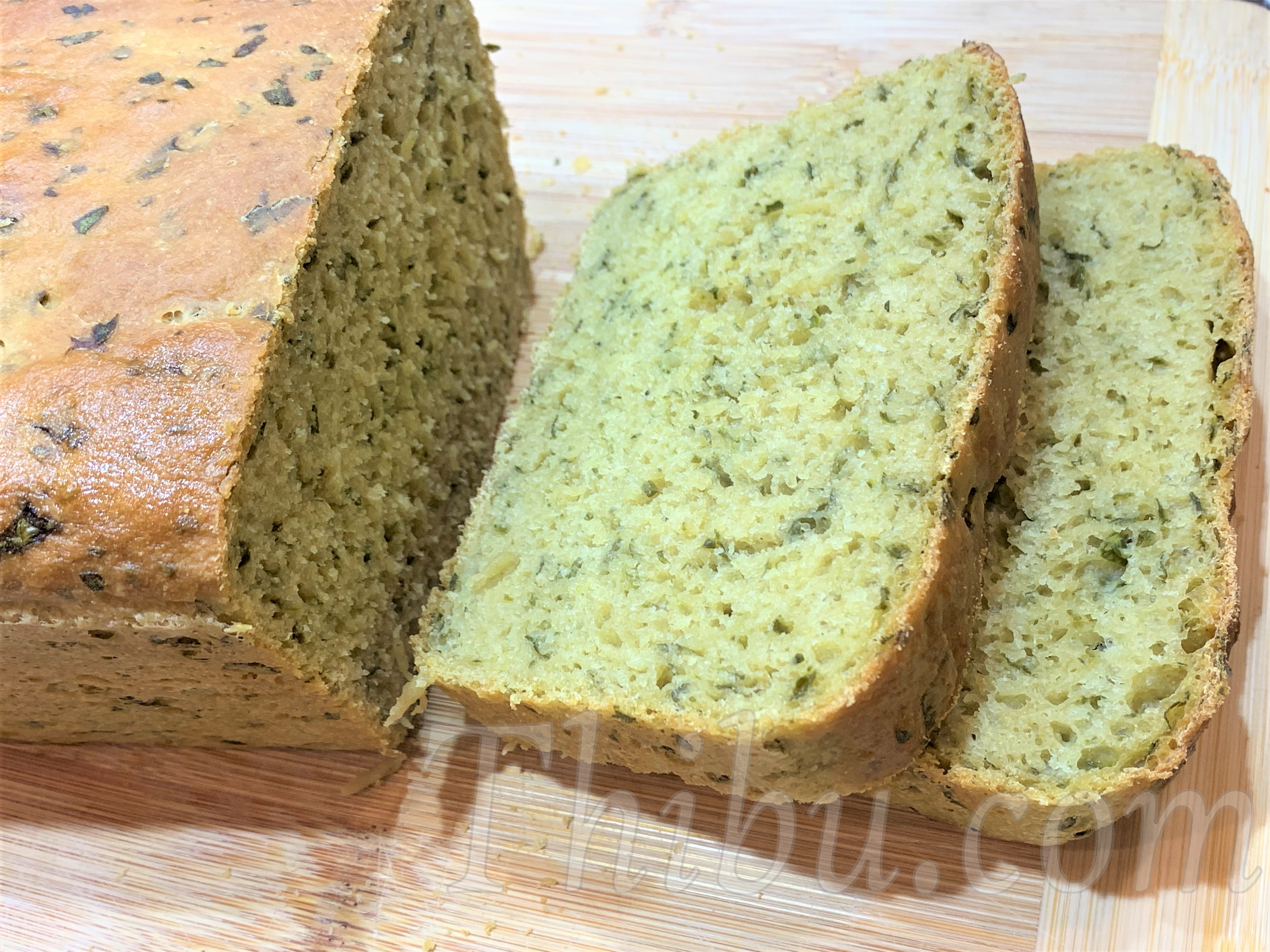 Whole Wheat Spinach Bread
Baking breads is fulfilling and relaxing. Freshly baked bread with a bit of butter smeared on it is the best! It usually gets gobbled up and doesn't last very long at our house 🙂
This is an easy recipe and I've made it several times with different variations. You can make this bread just plain, Whole Wheat Bread, or add a tablespoon of Honey, or add Methi/Fenugreek Leaves or Dill Leaves or Chopped Onion. You can play around! 🙂
Also check out the Whole Wheat Methi Sprout and Onion Bread.
You can make many variations of this bread – Just plain Whole Wheat Bread, or add a tablespoon of Honey, or add Methi/Fenugreek Leaves or Dill Leaves or Chopped Onion. You can play around! 🙂
What you'll need:
Wheat Flour – 2 cups
Unbleached All Purpose Flour – 1 1/4 cups
Salt – 2 tsps
Yeast – 3/4 tbsp (or 1 packet)
Warm Water – 1 1/2 cups
Spinach finely chopped – 1 cups
Paprika or chopped Green Chilies or Chili Powder– 2 tsps (Optional. I didnt use since kids dont like.)
Olive Oil – 1 tbsp for greasing
Method:
1. Warm the water (I microwave for about 30 seconds. You dont want the water to be hot, it will kill the yeast) and add the yeast. Dissolve and let sit for about 5 minutes.
2. Add the Whole Wheat Flour, All Purpose Flour and Salt to a mixing bowl, or to stand mixer.
3. Add the Yeast Water, and the Chopped Spinach. Mix the dough. Dough will be a bit wet and slightly sticky, thats ok.
4. Using 3/4 tbsp of the Olive Oil, Grease the bowl and the dough ball all around.
5. Place the dough ball in the bowl and cover with a clean kitchen towel and leave it in a warm place for proofing for 1 hour. This is the first proofing.
(If you have extra time, an extra half hour of proofing is good too)
6.  The dough should have doubled in size by now. Take it out on a clean surface and knead for about 5 mins. Add flour as needed while kneading, but try not to add too much. Dough should be on the soft side.
7. Use the remaining 1/4 tbsp Olive Oil to Grease the Bread pan and put the dough in it. Cover with the clean kitchen towel again and set aside for an hour for the second proofing.
(I kept it inside the oven without the light on. And again, if you have extra time, an extra half to 1 hour of proofing is good too)
8. Preheat oven to 450 deg. Place an oven safe plate on the bottom rack and pour water in it. Place the Bread pan in the middle rack. Bake for 30 to 35 minutes (Mine took 35 minutes, but make sure to check at 30 mins). When you pat the bread you should hear a hollow sound.
9. Take bread out of the oven and let it rest in the pan for about 10 minutes. You can smear the top with about 1/2 tsp of butter or oil. Slice and Enjoy!!
Pictures below show each step:
Hope you like this bread and bake loads of it! 🙂
Comments
comments