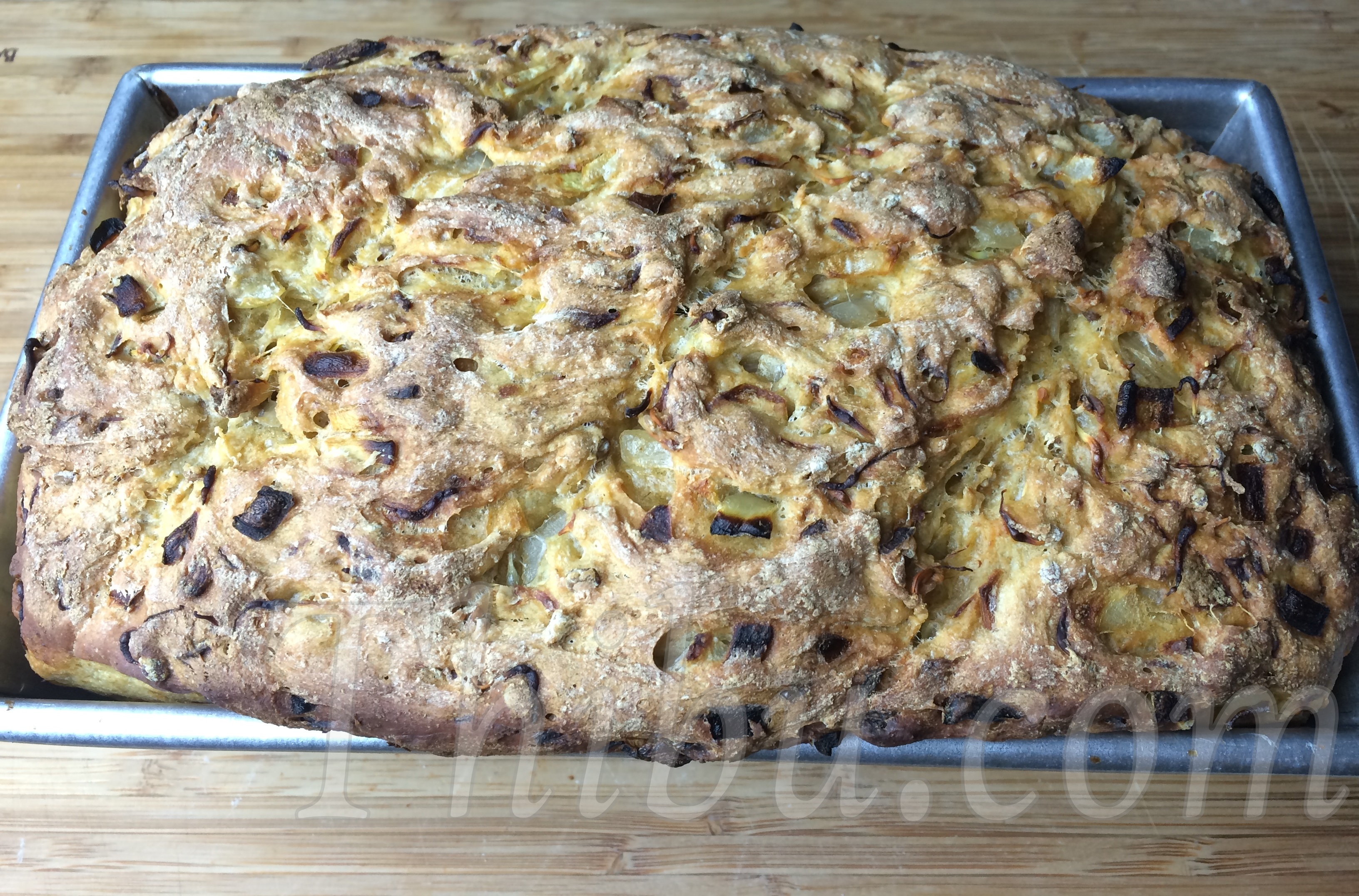 Whole Wheat Methi Sprout and Onion Bread
I am in love with this bread, so happy about how well it turned out!
I've usually shied away from baking breads. But yesterday I was motivated to make two loafs. The first one was from a bread mix, gluten free and turned out ok, but I wanted to make some real bread from scratch after that. And instead of plain bread, I wanted a savory one. I had a box full of methi sprouts I had made. And inspired by the methi leaf bread I ate as a kid back in India, decided to make this.
I followed this bread recipe making my tweaks to it – http://minimalistbaker.com/easy-homemade-wheat-bread/
What you'll need:
Wheat Flour – 2 cups (plus 1/2 to 1 cup for kneading)
Unbleached All Purpose Flour – 1 1/4 cups
Salt – 2 tsps
Yeast – 3/4 tbsp (or 1 packet)
Warm Water – 1 1/2 cups
Onion finely chopped – 1/2
Methi Sprouted – 1 1/2 to 2 cups
Cumin Powder – 2 tsps
Paprika – 2 tsps (used chopped green chilies or chili powder for more heat)
Method:
1. In a large mixing bowl, add warm water (110 deg) and add the yeast. Dissolve and let sit for about 5 minutes.
2. Sift in the Flours and Salt. Mix the dough.
3. Grease the bowl and place the mixed dough. Cover with a plastic wrap and set aside for 1 hour in a warm place (I kept inside the oven without the light on).
4. It should have doubled in size. Take out on a clean, floured surface and knead. Add more flour as needed while kneading.
5. Mix in the chopped Onion, Methi Sprouts, Cumin Powder and Paprika. Knead until everything is well incorporated.
6. Grease a Bread pan and put the dough in it. Cover with the plastic wrap again and set aside for an hour (I kept it back inside the oven without the light on).
7. Preheat oven to 450 deg. Place an oven safe plate on the bottom rack and pour water in it. Place the Bread pan in the middle rack. Bake for 25 to 35 minutes (I left mine for 30 minutes).
8. Take out of oven and let the bread rest in the pan for about 10 minutes. Enjoy!!
Comments
comments