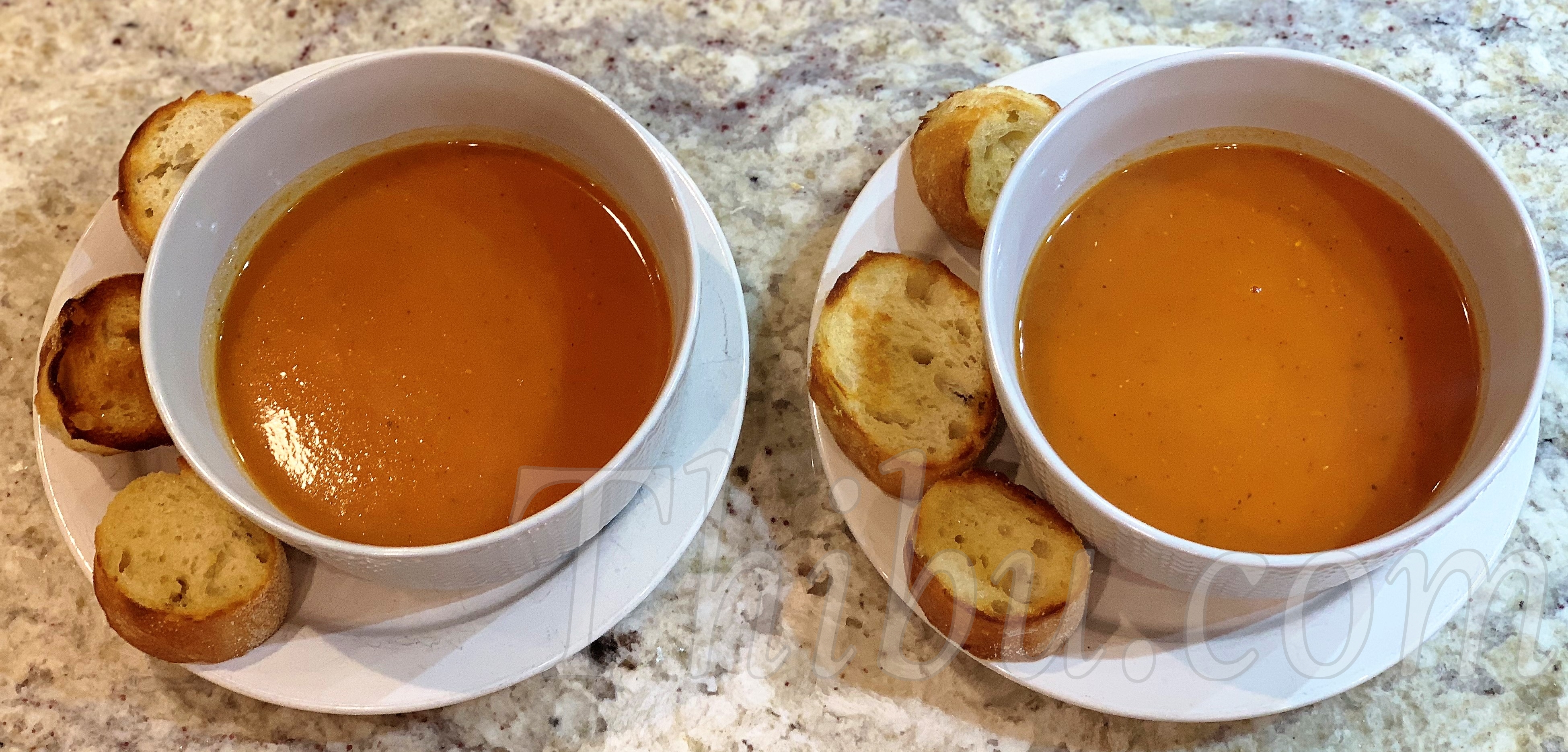 Winter Tomato Soup
I call this winter tomato soup because its made using whole canned tomatoes, instead of the fresh summer tomatoes. But the flavors are all there!! A simple recipe for the cold nights!
What you'll need:
Tomatoes (whole canned) – about 10 tomatoes along with 1 to 2 cups of juice
Onion (roughly chopped) – 1
Garlic – 4 cloves
Potato (roughly cubed) – 1
Pepper – 1 tsp or to taste
Paprika – 1 tsp or to taste
Italian Herb Blend – 1 tsp or to taste
Salt to taste
Method:
In a large pot, saute the Onion and Garlic in some Olive Oil until soft.
Add the Potatoes and Salt. Mix, cover and cook on med-low for 4-5 minutes.
Add the  Tomatoes and juice, Paprika and Herbs. Cover and cook for another 5-6 minutes, until everything is cooked well and soft. Turn off heat.
Let cool for a couple of minute. Blend until smooth in a blender. Be careful as it will still be very hot. Cover over the lid tightly with a kitchen towel.
Pour the soup back into the pot, adjust water to desired consistency and heat. Enjoy!
Comments
comments