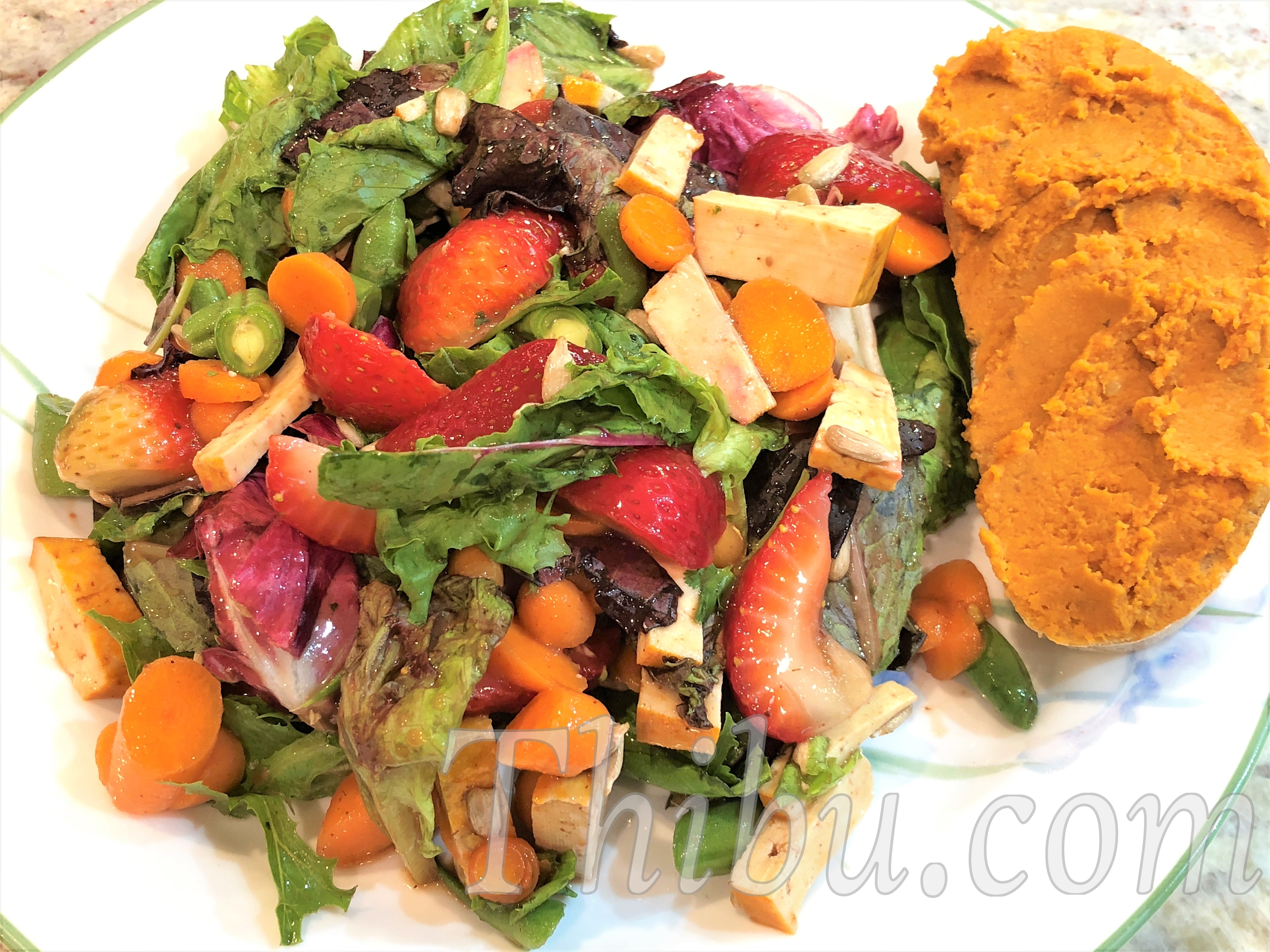 A loaded Garden Salad!
We are trying to do salads for dinner. After a trip to Trader Joe's to pick some essentials, and a tour around my garden to pick some Green Beans and Tomatoes, I was all set!!
To start off, we had some Sparkling Lemonade and Peach Bellini!
And then I made this scrumptious Garden Salad!! Homemade Sundried Tomato Hummus was smeared on some Organic Ciabatta Bread on the side! And some Cheesy Pasta for kids.
1 Bag Organic Herb Salad Mix (Trader Joe's)
6-8 Fresh Green Beans Chopped
8-10 Cherry Tomatoes sliced in half
6-8 Strawberries Sliced
1 cup Baby Carrots Chopped
1 small block Siracha Marinated Tofu (Trader Joe's)
2 tbsp Raw Sunflower Seeds
1-2 tbsp Raspberry Chipotle Sauce (Trader Joe's)
Mix it all up well… and Enjoy!!
Would be a delicious side or starter to a meal.. These are kids plates with Cheesy Pasta and Bread on the side.
I'd forgotten the Hummus on Kid's bread, but they asked for it and made sure they had it!! They loved the salad and asked for extras. 
A nice big Salad with Bread topped with Homemade Sundried Tomato Hummus for us! There are so many flavors here, and they all blended beautifully!!