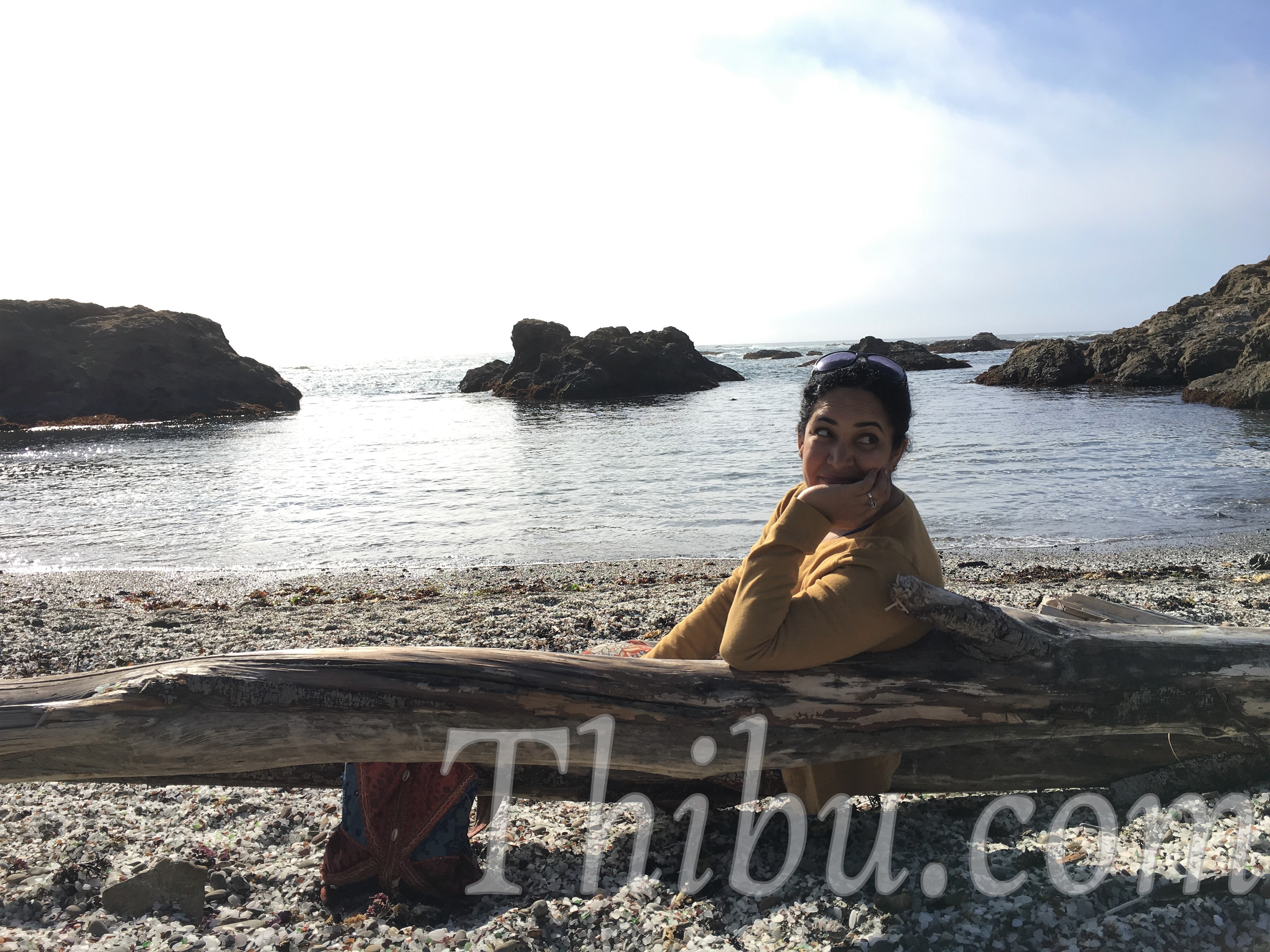 A relaxed weekend at the Mendocino Coast
Over the July 4th long weekend, we decided to drive up to the Mendocino coast with no real agenda of things to do. We had rented a house on the coast at Manchester, which is about an hour's drive from Mendocino. And it turned out to be a lovely weekend getaway.
Day 1
We packed up some food from home and started out on our drive to Manchester. On highway 128, we stopped at a champagne winery for a tasting and then at an apple farm to pick up some apple juice. It was a lovely drive through the Redwoods.
When we reached the house, we were greeted by 3 deer. The view of the Pacific Ocean from the house was lovely. And we have some perfect weather, a wonderful escape from the heat!
Kids got busy right away exploring the house, which was comfortable, and playing with some of the board games they had. We had Pav Bhaji dinner  that I'd prepared earlier and taken. And had some quality time playing antakshari and singing karaoke. Kids were so excited, they prepared everything for breakfast next day before they went to bed 🙂
Day 2
We had a relaxed breakfast the next morning, and headed off to Point Arena which is a 10 min drive south of Manchester. We strolled around Stornetta which has some amazing rock formations on the coast, and visited the Light House which happens to be the tallest on the West Coast. We took a tour of the light house and climbed up to the top.
By then we had worked up an appetite, and headed to a Pizzeria near the harbor. Kids were excited to meet some local fishermen after lunch and then headed back to the road. A couple a short beautiful hikes down to the gorgeous beaches, the second one being Bowling Ball Beach.  And then we headed back to Stornetta because we loved it so much.
We even spotted some Sea Urchins at Stornetta, and have you seen Orange Algae before? Its the first time I saw!
We had had a good day at the coast, but it was time to jump in the hot tub when we returned home. I had taken some Masala Puri, Roti, etc. With wine.. Relaxed!
Day 3
The next day we headed off towards Mendocino and Fort Bragg. We hopped on the Skunk train for a nice hour long ride. Sipping wine through straws, munching pop corn and looking at the lovely views in the open car.. we all loved it!
After that some grub at a Thai restaurant and then to the Glass Beach. We had a nice long walk along the beautiful coast and then walked down to the Glass Beach. This is beach with an interesting story of how it got all that glass on the beach and I had been wanting to go there ever since I'd read about it. It was lovely, and the kids loved exploring, making new friends and climbing the rocks. And it wasn't crowded.
Another day well spent. We headed back, had dinner and watched some animal shows on tv 🙂
Day 4
It was time to drive back the next morning. After one last meeting with our favorite deer companions, and checking out the view of the beach and even the lighthouse from the deck, we took off.
On the way we stopped at a few wineries on Highway 128 Wine Road. Some very good reds and what I like about these wineries is that they have so many to taste and its either free or nominal fee. We picked up some good bottles of wines. Also had a picnic at one of the wineries, before driving back home!
All in all a relaxing trip at the coast, spending time at the beaches, chilling, wining, dining and spending quality time with family!!
Comments
comments