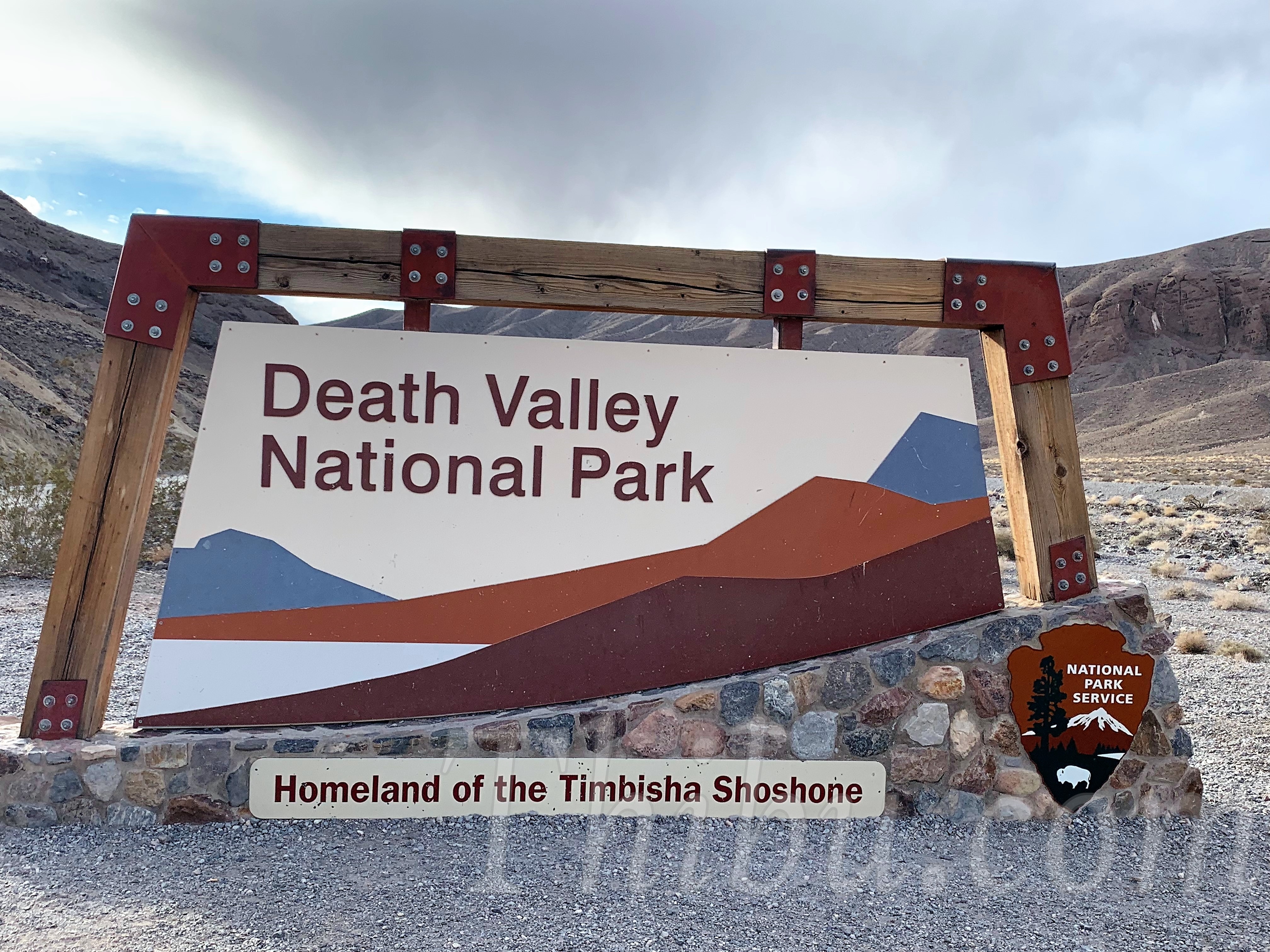 The Majestic Death Valley National Park
We love outdoor activities and explorations. We love visiting different parks and this time our destination was to the Death Valley National Park!! Had heard a lot of good things about it and decided to do a road trip for the President's day long weekend. This place exceeded my expectations!
I was surprised by how massive the park is – 3.4 million acres! Far spread Salty Flat Lands with the Lowest Elevation Point in North America, 282 ft below sea level.. Tall Snow Capped Mountains.. Canyons, Sand Dunes, Mines and even the Roughest Golf Course 🙂 It has sweltering hot summers and freezing cold winters.
We completely enjoyed our trip to this park.. Plenty of adventures for the kids and us! Travelling always gives me a very humbling feeling and this majestic place definitely gave me chills (literally)!
We started around 3pm from San Jose on a very rainy and stormy day. We were stuck in traffic around Gilroy which delayed us about 2 hours. But, we saw some beautiful rainbows and sunset on our way. Kids were having lots of fun (after I had to move to the back seat and sit with them 🙂 ). Once we crossed Gilroy, we had a smooth ride all the way to Bakersfield. It did take us over 6 hrs on the road, with a couple of stops for gas and food. We had planned to break the journey and stay the night at Bakersfield which was a good thing.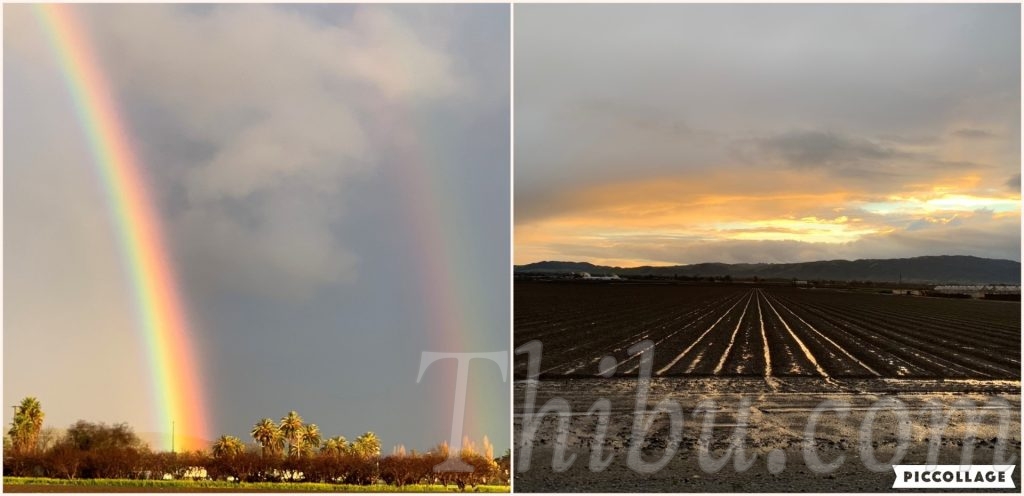 Next morning after breakfast at the hotel, we were ready to head out to Death Valley. We were on the road at 9am. The drive to Death Valley was beautiful, passing through some orchards, some snow capped mountains, and long isolated roads.
Entering Death Valley National Park..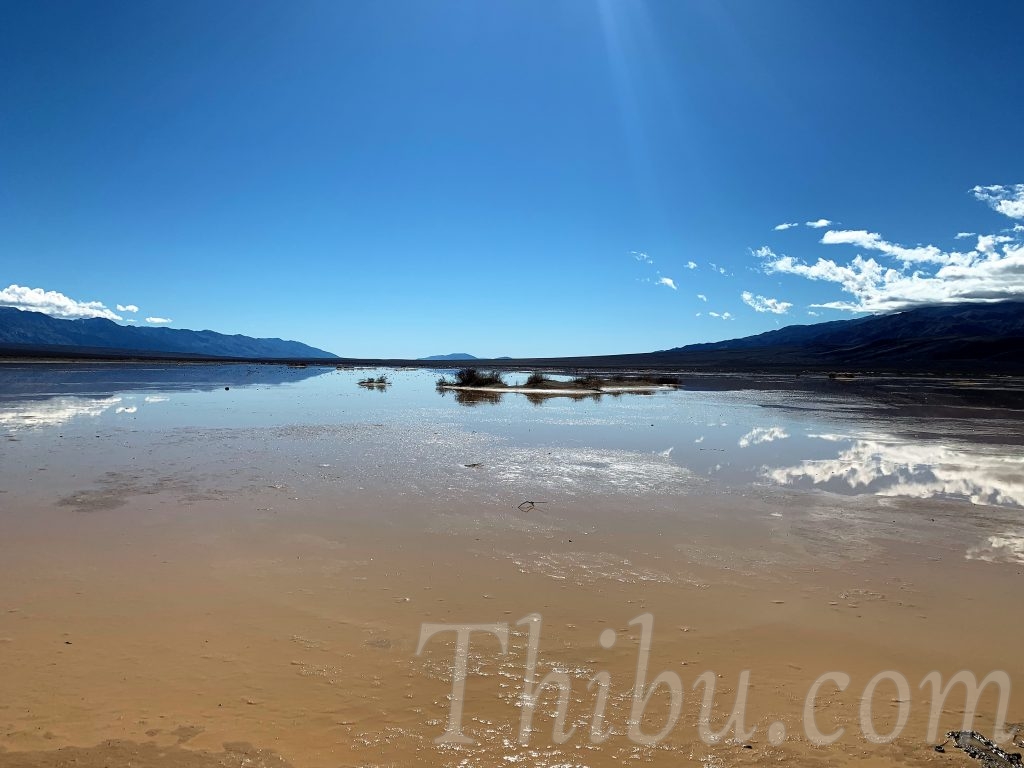 Death Valley Day 1
We reached Death Valley at noon, checked in to our hotel, and dropped off our bags. Next we headed to Timbisha Tacos, which was right next to our hotel to grab some lunch.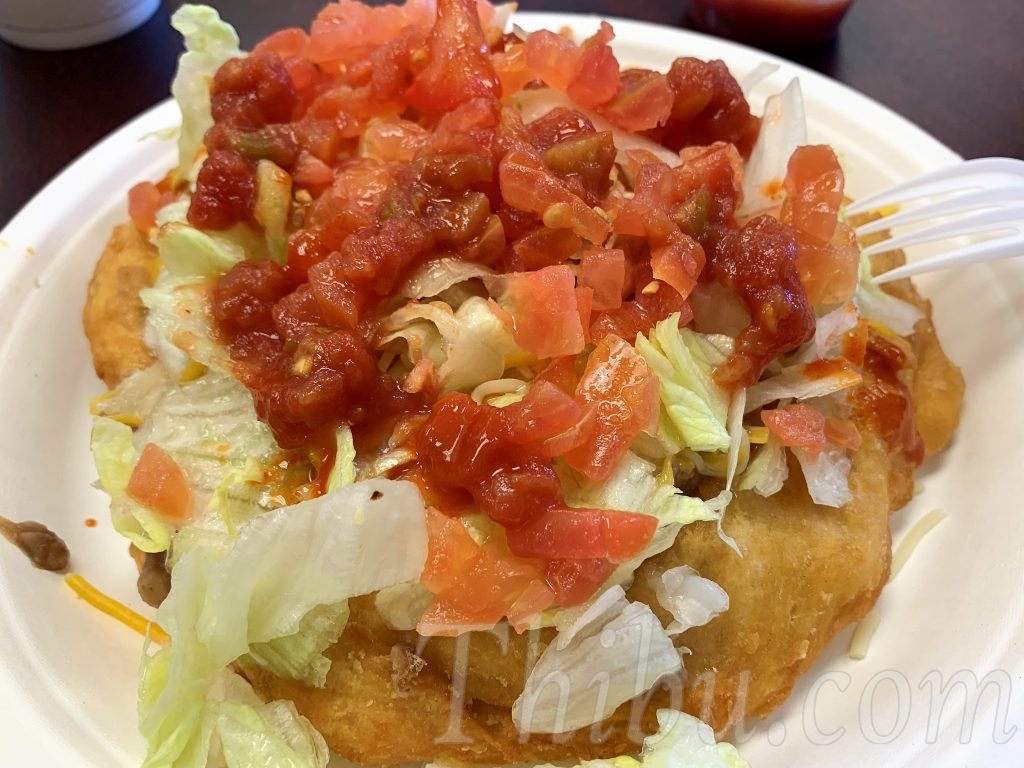 Our first exploration was Harmony Borax Mine, where we attended the Ranger talk. Learned some very interesting history there! After the talk, kids ran off to explore the surroundings of the mine and we joined them 🙂
From there we went for a lovely walk on the boardwalk at Salt Creek. Kids again had fun trying to spot pupfishes, which are only found here. Didn't spot any though.. haha!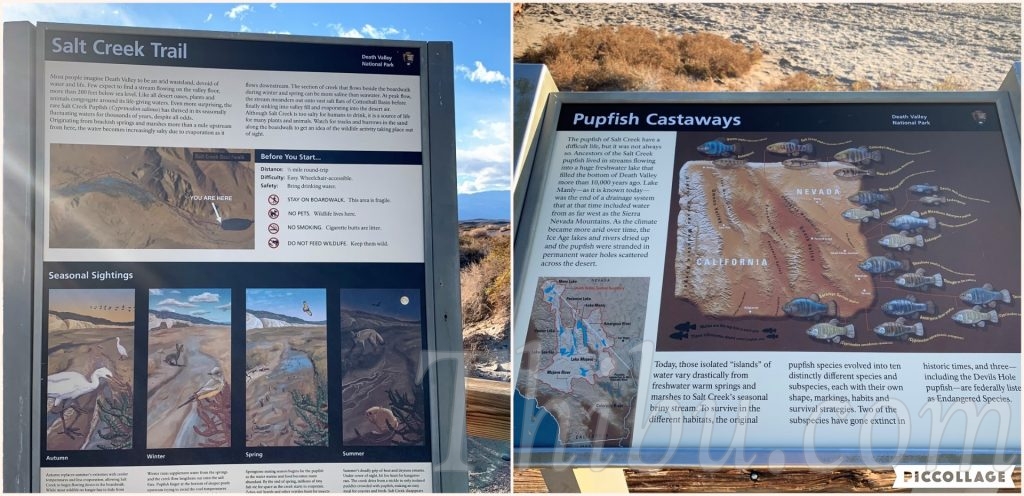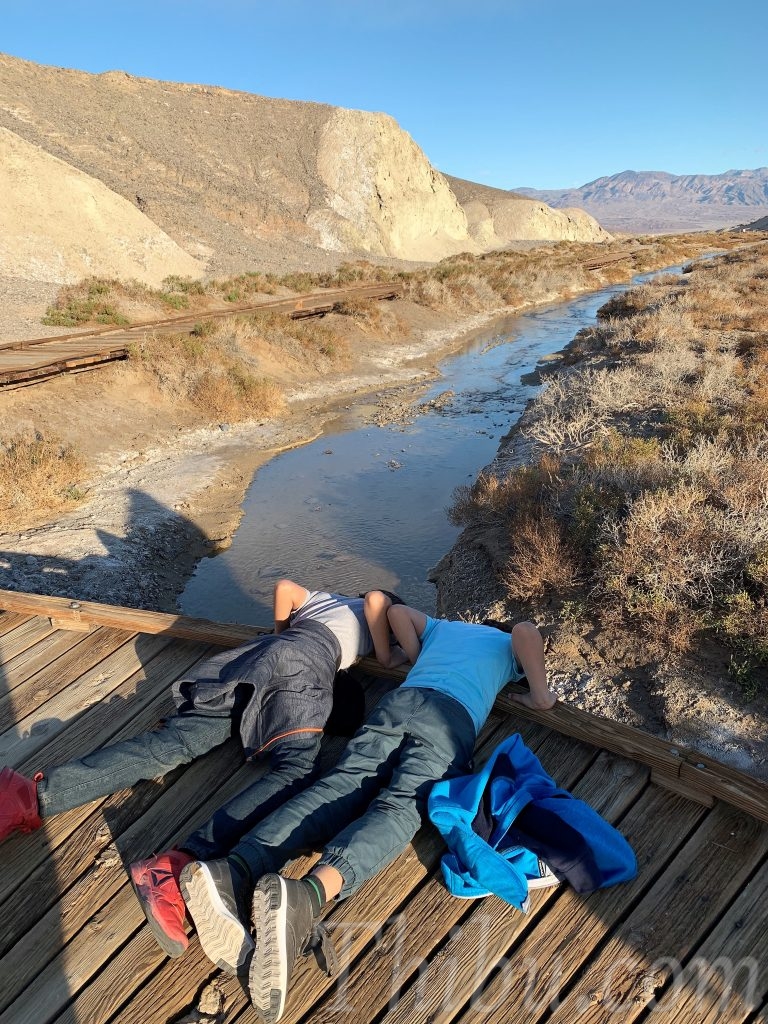 Next, to watch the sunset, we were off to the Sand Dunes. Almost everyone at Death Valley seemed to be there! Kids just ran off on the dunes and had a ton of fun rolling over and playing.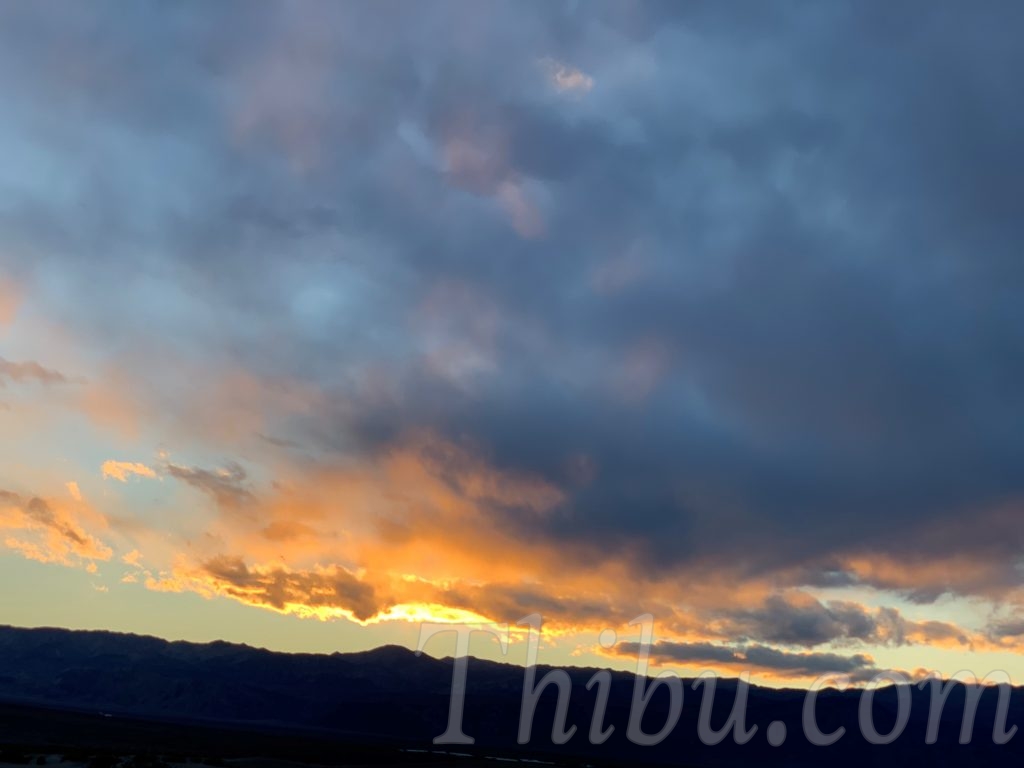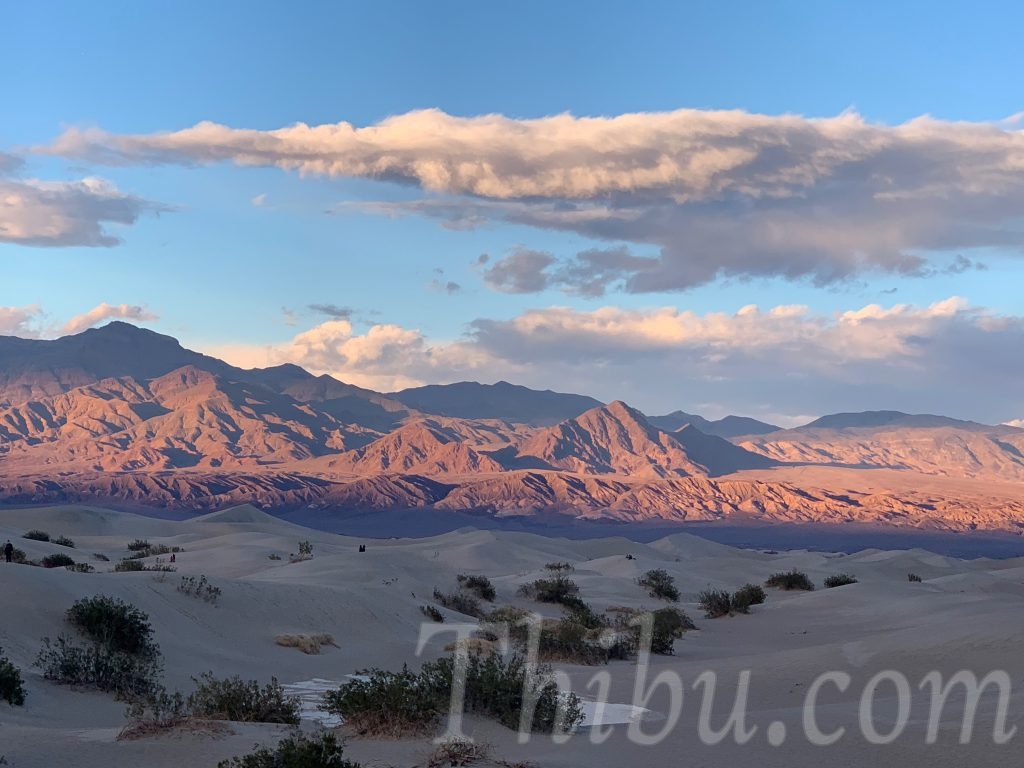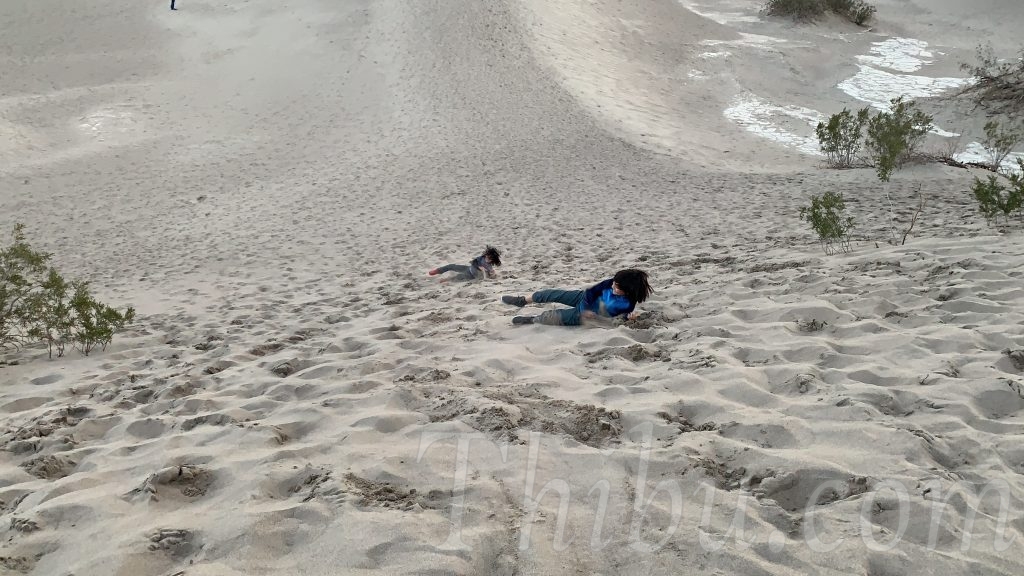 From there we headed back to Harmony for the night sky talk. We had taken chairs and had some sandwiches and snacks packed. We got to see a closer look at the Moon, which was shining very brightly that night, on the telescope. And the ranger talked about and showed different stars and constellations and educated visitors about light pollution. I was a bit skeptical that the kids might get bored with a second ranger talk, but they enjoyed it.
Death Valley Day 2
After breakfast, we started at around 9am from our hotel to Golden Canyon for a hike. Kids had so much fun here climbing and exploring all around. The canyons and formations were beautiful!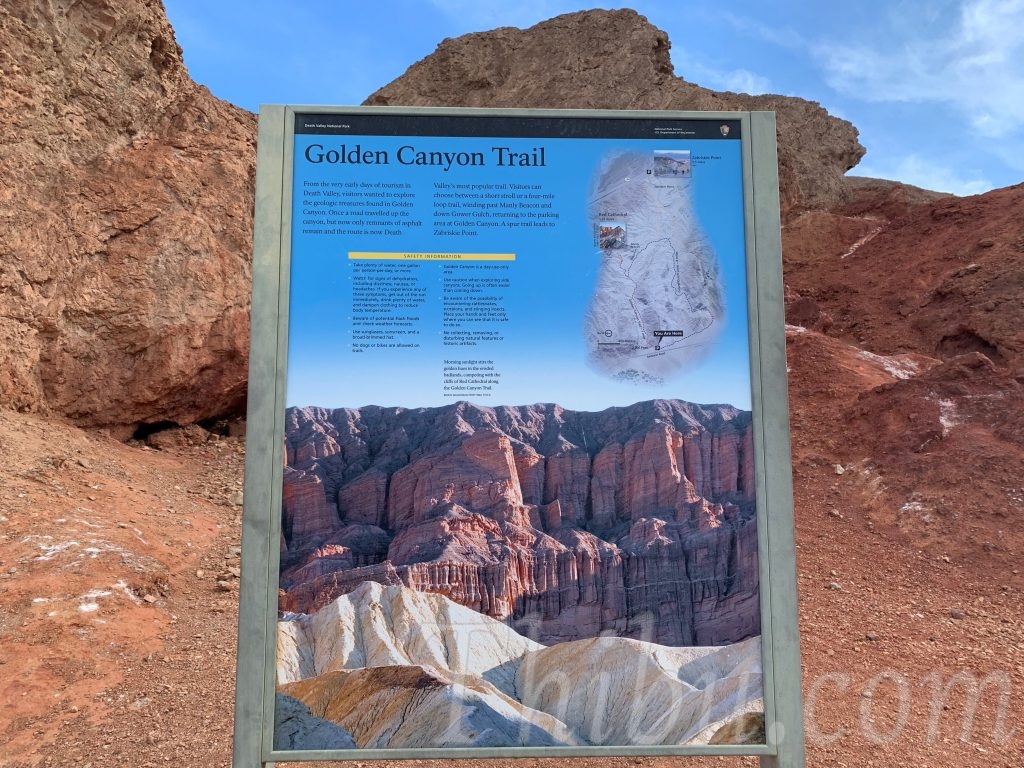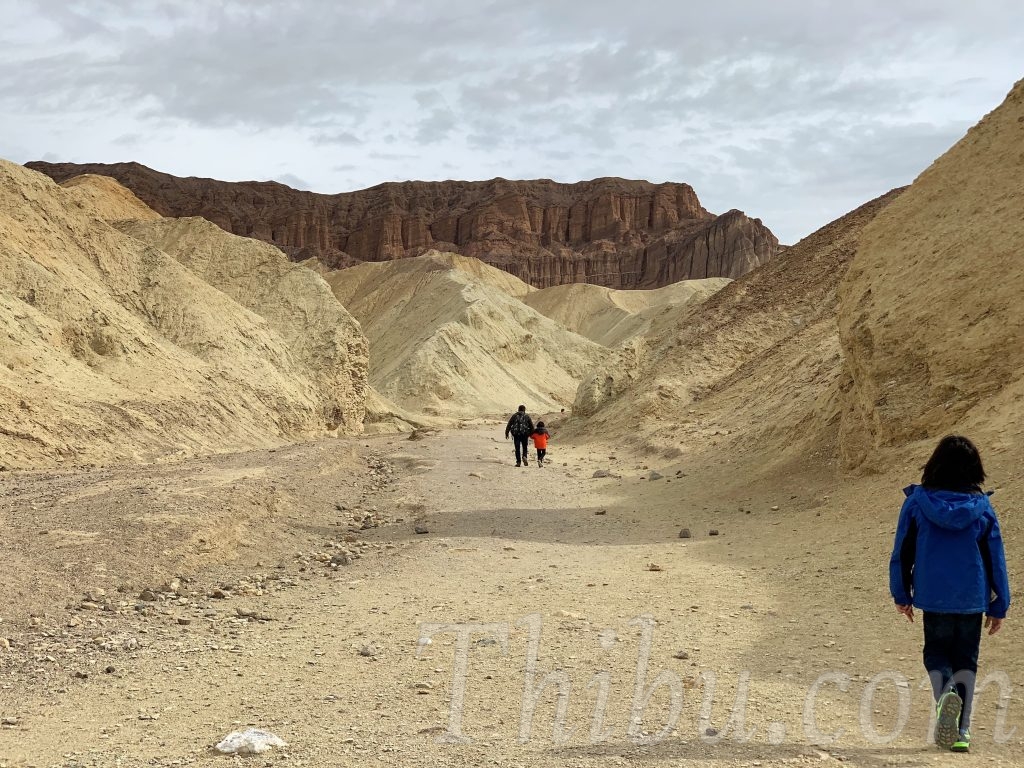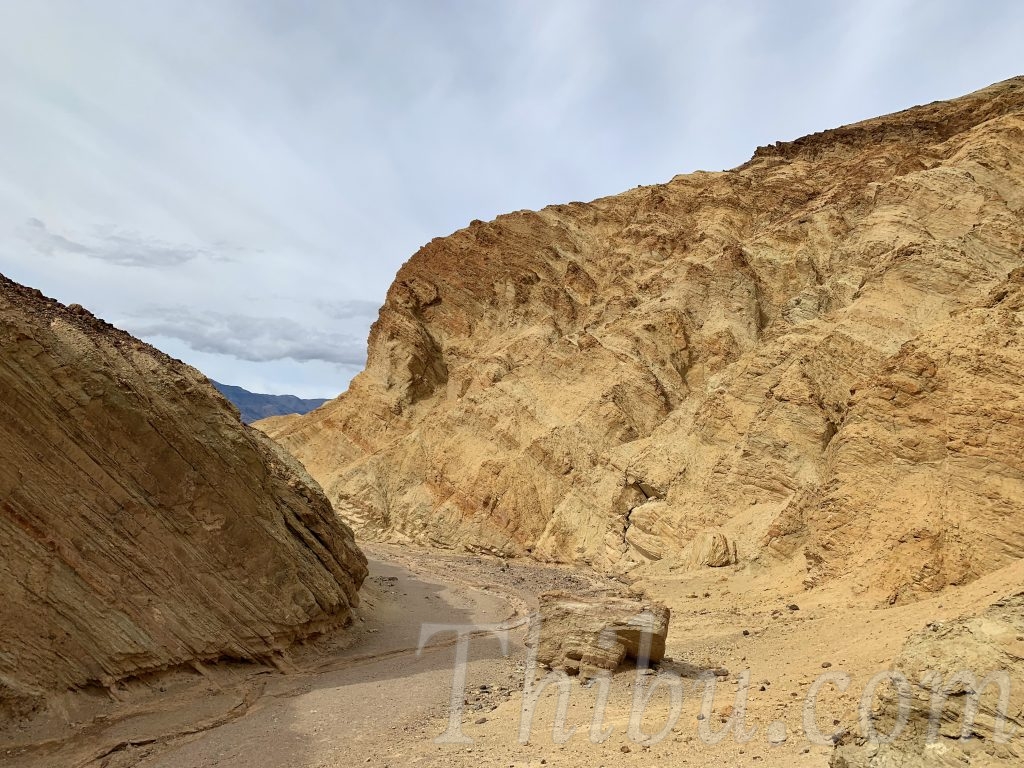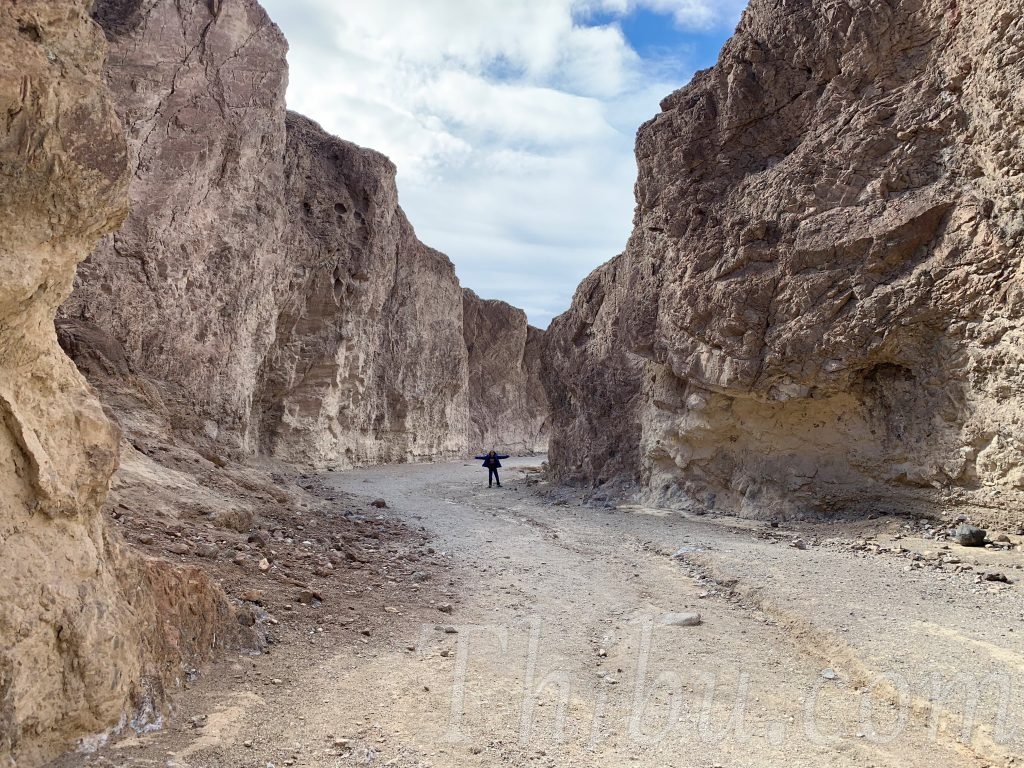 After the hike we went to the Devil's Golf Course. Amazing! The formations are so unique and spreads all across. Kids were off again exploring as far as they could go (or as far as we allowed them before it was time to head out). One of my son even found a golf ball there 🙂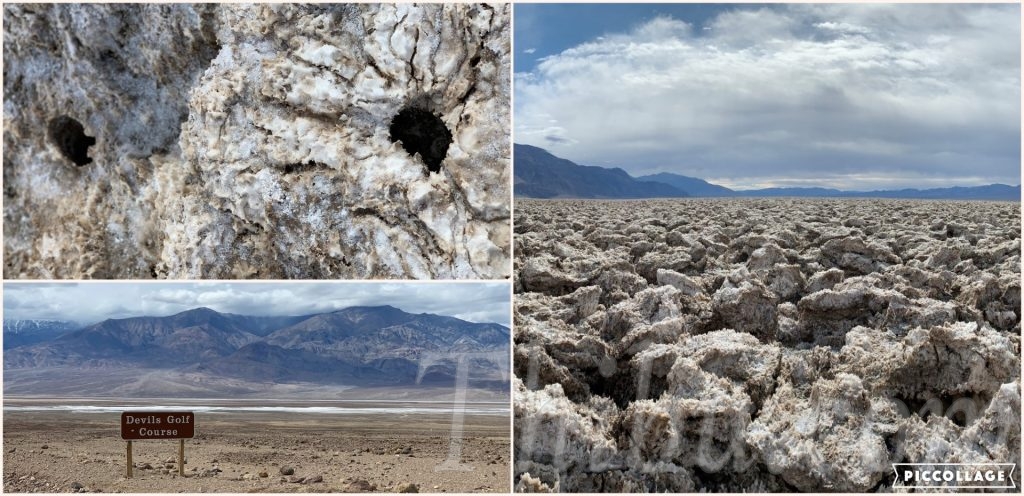 Our next destination was to Badwater Basin to check out the lowest elevation point in North America. It was a bit of a walk, about 1/2 mile each way, from the parking lot to the salt bed. But it is all flat and totally worth it! We had fun chatting away as we walked. The hexagonal formations are again unique and all around!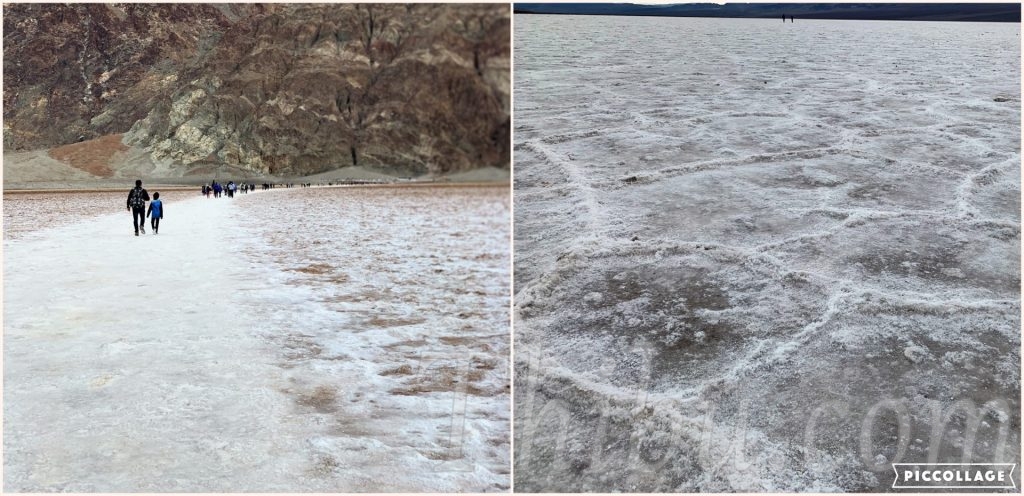 We then drove through Artist's Drive to check out Artist's Palette. A stop and a climb (well, the kids ran) to check out the views, and then we were driving again through the picturesque drive. There are so many colors to be spotted!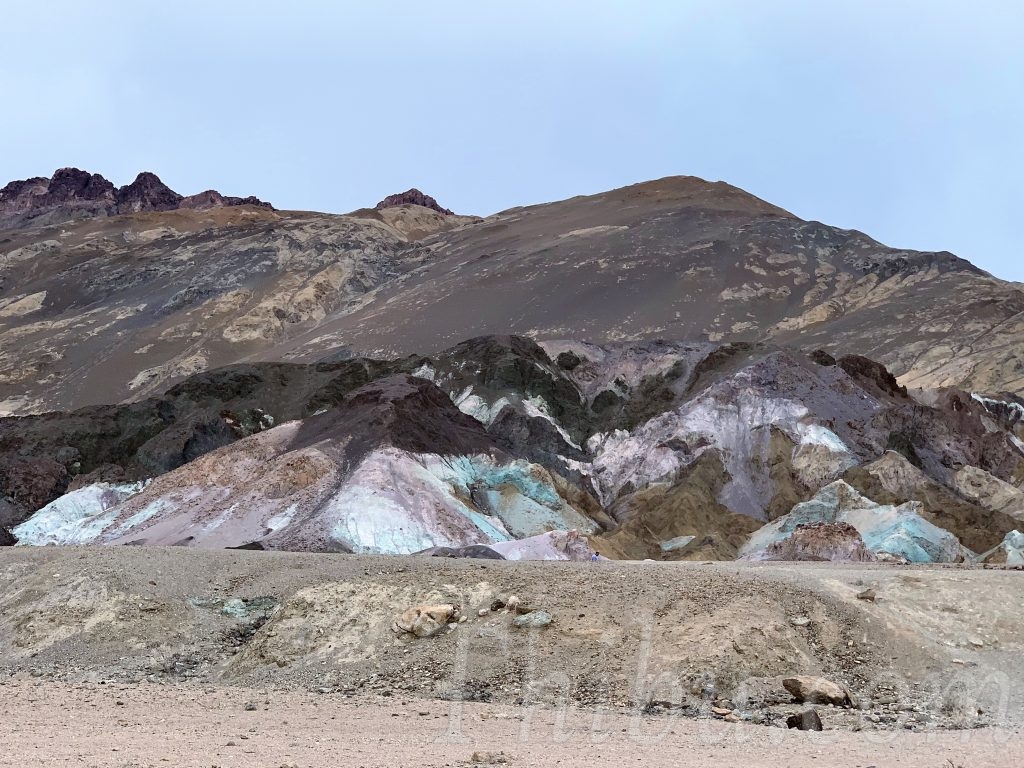 We decided to make a trip to Amaragosa at Death Valley Junction, just outside of the Dealth Valley Park,  to check out the old Opera House and have a bite to eat at the cafe. An old, almost ghost town, with a historic hotel and opera house, it was quite interesting. It got cloudy and even rained a bit, small hail, while we were at the cafe.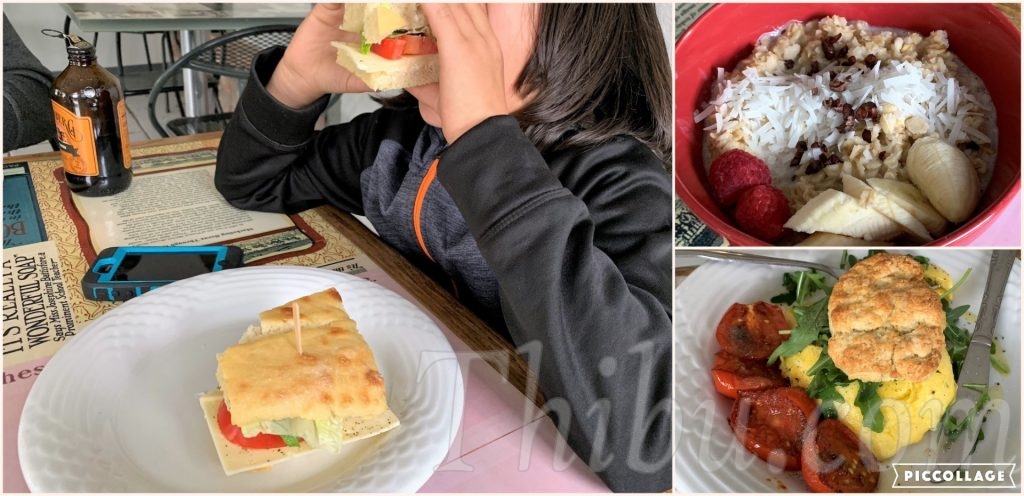 We drove back from there to Dante's Peak to view the sunset. Kids ran off on the trail on the peak. The views from there were just fantastic! A 360 degree view of the valley! It was a bit cloudy and got a little breezy. As the sun went down, it got so cold, my fingers were numb, my nose was frozen and I had to breathe from my mouth, my legs were on pins… its the coldest I've experienced!! The views were totally worth it! We walked back to the car and headed back to our hotel.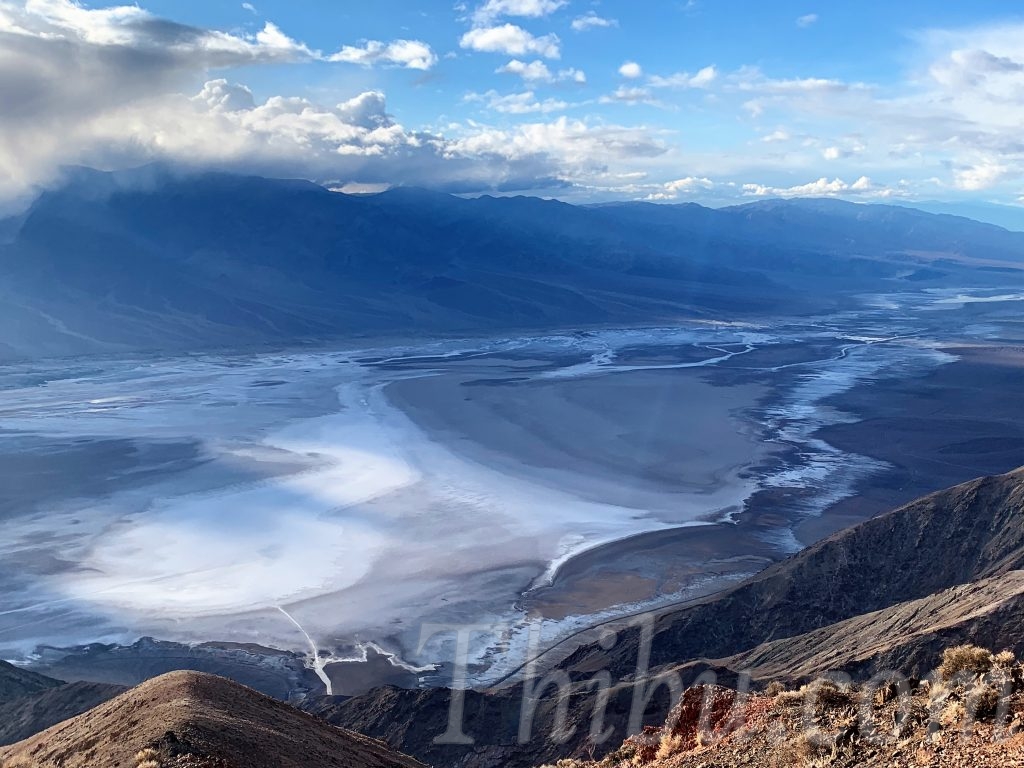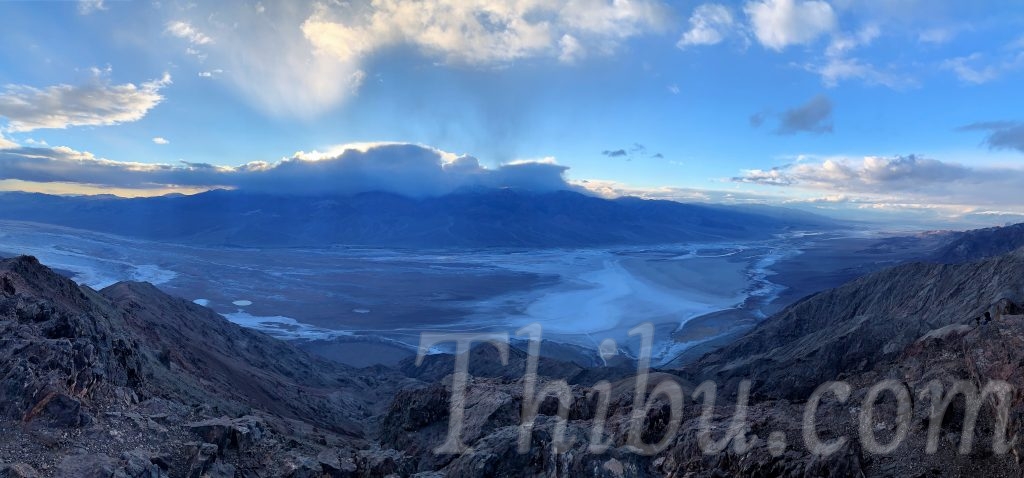 Stopped at the market to pick up some dinner and relaxed at the hotel with food and wine! It was an awesome day and a wonderful trip!
We headed out the next morning at 9am from the hotel, after filling gas, to drive back to San Jose. We took the scenic 178 and drove through the Sequoia National Forest. Gorgeous views! Snow capped mountains, green pastures, cows and horses grazing, lakes, little villages here and there, kern river flowing, it was absolutely beautiful! And a completely different landscape from the previous couple of days 🙂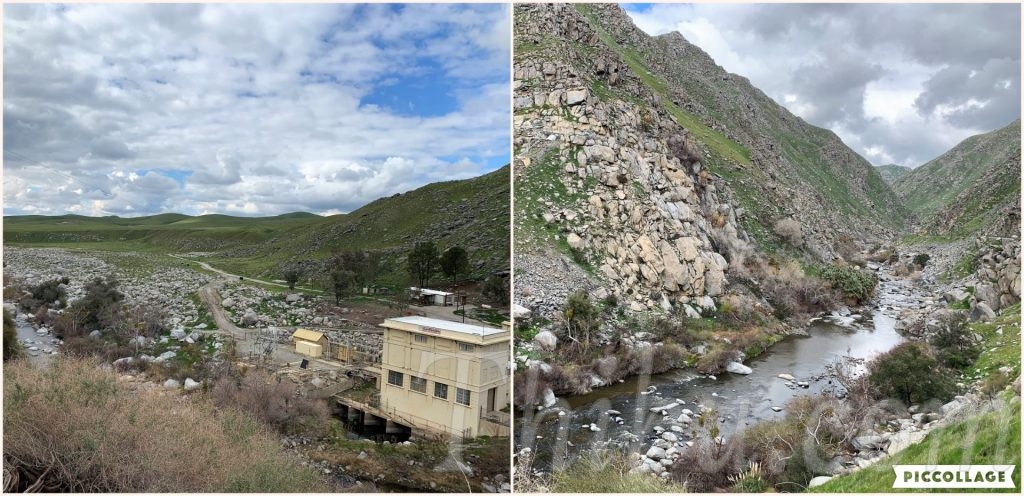 Travelling gives so much exposure to kids and adults alike. I think this trip definitely excited us every step of the way! These pictures dont do justice, they barely capture the grand beauty and magnitude of Death Valley! We brought back many a memories!!
Some additional information about accommodation, food and cellular coverage –
Stay at Death Valley
We stayed at the Inn at Death Valley which was perfectly situated at Furnace Creek. Very convenient to all the spots we visited. Gas station and Timbisha Tacos were right next to us. And a market on location. Only thing that I felt Death Valley lacked was more places to eat. 
Also we didnt have cell phone coverage anywhere in the park, except on Dante's Peak. Wifi at the hotel was extremely slow. So make sure to download maps and other information before heading out there.
Food at Death Valley
On the first day at Death valley, we had lunch at Timbisha Tacos. Food was really good and the kids loved their shaved ice 🙂 And it was located right next to our hotel, very convenient. The second day we ate at the Amaragosa cafe. The sandwiches with their housemade biscuits and focaccia bread were tasty. I had packed a lot of different snacks, energy bars, fruits, bread, peanut butter, cheese, water and drinks. Way more than what we needed. But they all came very handy!
Comments
comments