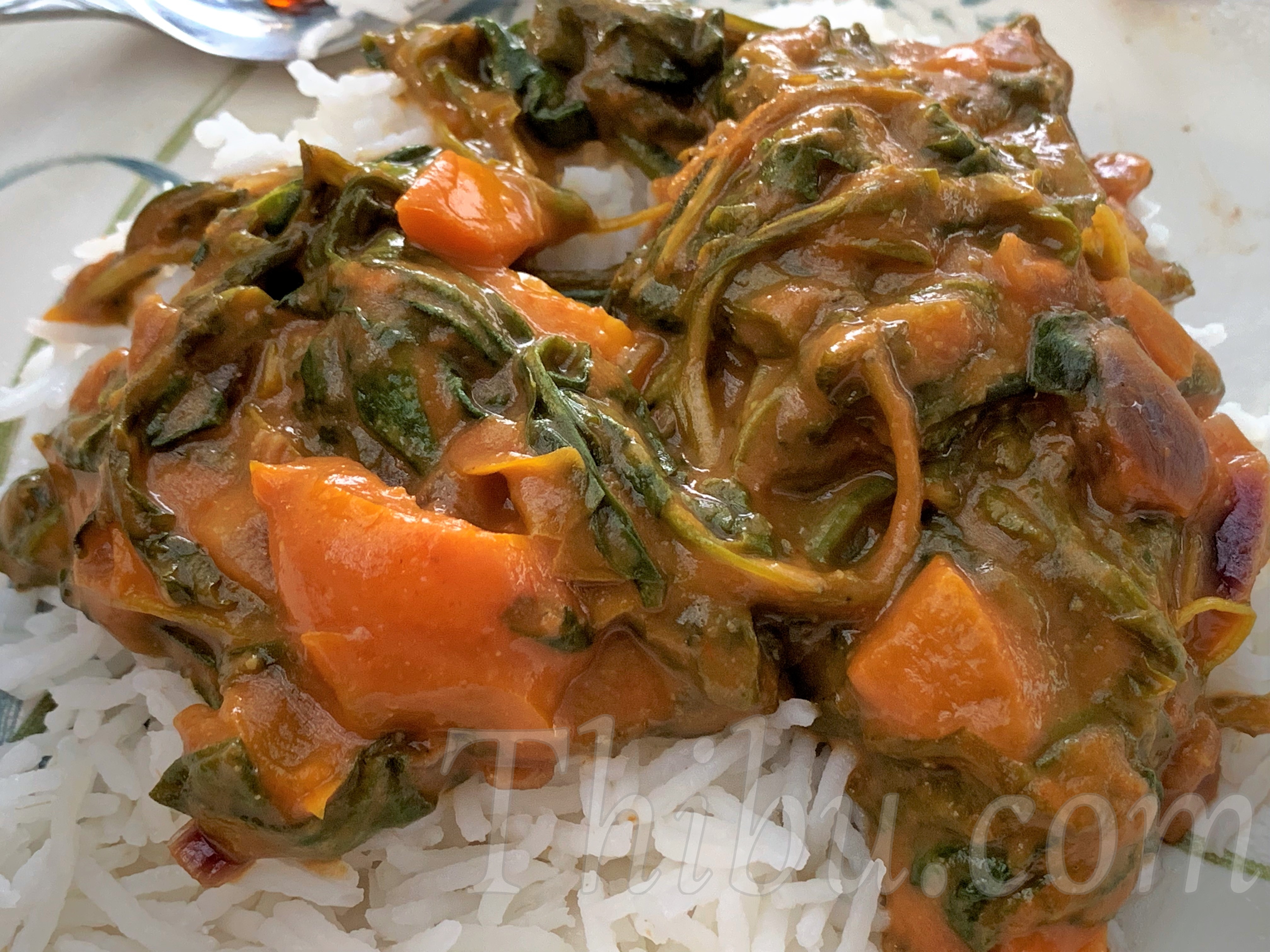 Arugula and Spinach in Chickpea Sauce
Oftentimes when I mix in the things I have on hand, things I want to use up, it pleasantly surprises turning into deliciousness that everyone loves. This was one of those dishes. I had a bag of Arugula I needed to use up. I had about a cup of Besan (Chickpea flour/Gram flour) also sitting around that I needed to use up, so I decided to toss them both into this spinach dish!
This vegan dish loaded with greens goes well over rice or with roti. My kids loved the creaminess of the dish!
What you'll need:
Arugula – 1 bag
Baby Spinach – 1 bag
Red Onion – 1 large
Orange (or other) Bell Pepper – 1
Besan/Gram Flour/Chickpea Flour – 1 cup
Tomato Paste – 1 small can
Turmeric Powder – 1/2 tsp
Red Chili Powder – 1 tsp (or to taste)
Ground Ginger – 1 tsp
Salt to taste
Method:
In a large pot, add a small amount of cooking oil and saute the chopped Red Onion until lightly caramelized.
Add the chopped Bell Pepper and continue to saute until they get a bit soft.
Add the Tomato Paste, Turmeric Powder, Red Chili Powder, Ground Ginger and Salt and mix.
Add the Besan/Chickpea Flour and mix, add 1-2 tbsp water if needed and mix everything well until combined.
Add the bags of Arugula and Spinach, mix and cook for a few mins until they wilt. Cover the pot if desired while cooking on medium heat.
Turn off heat once all the vegetables are cooked and combined. Enjoy over hot steamed rice!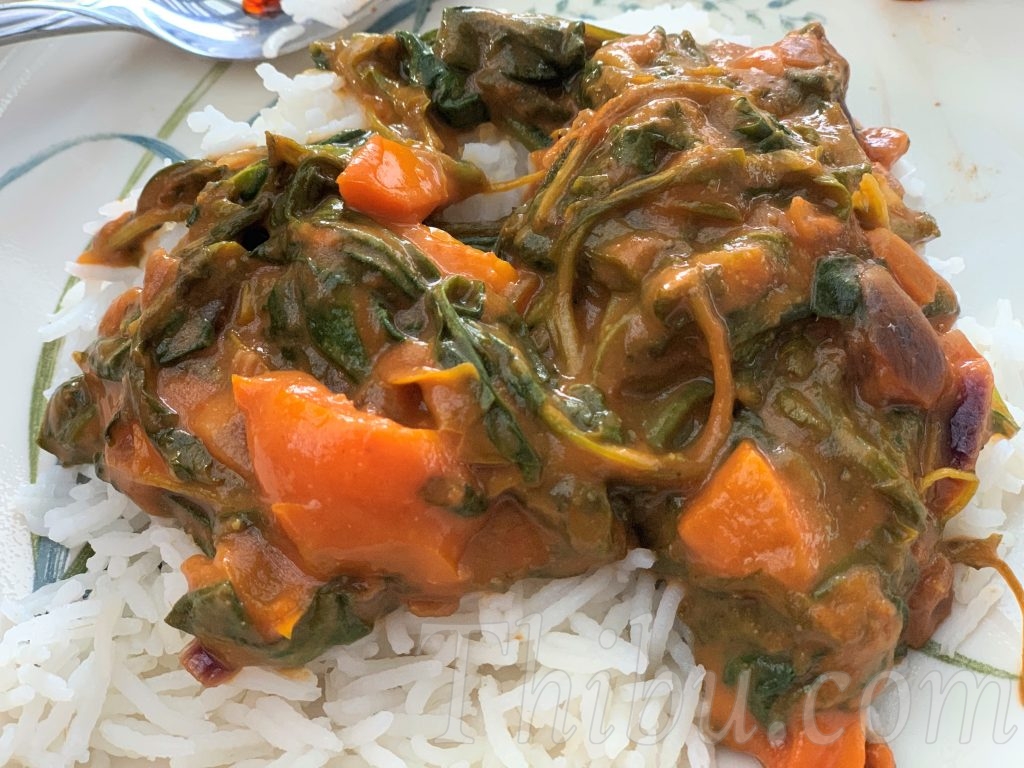 Comments
comments