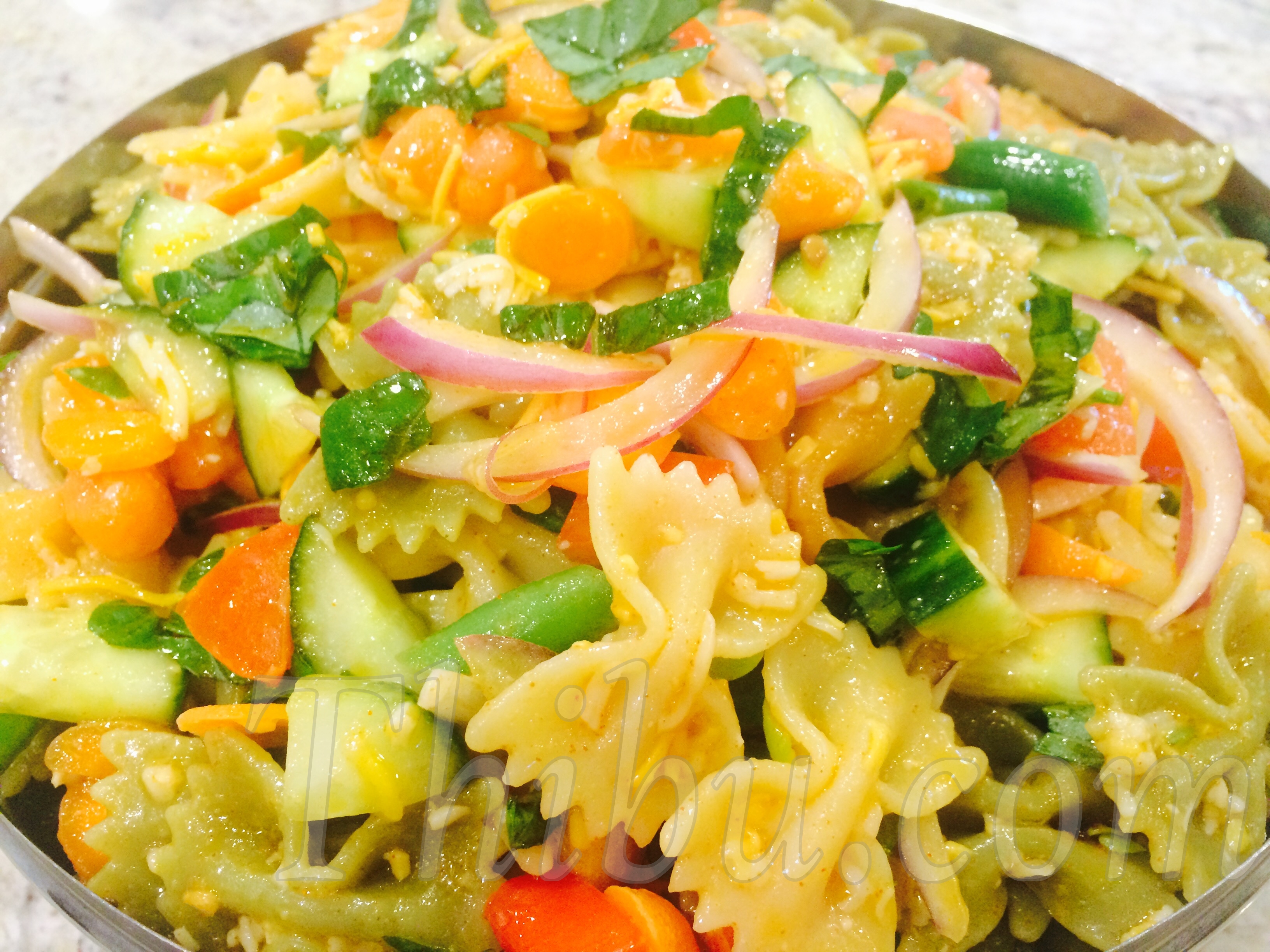 Colorful Veggie Pasta Salad
For this hot summer night's dinner.. a colorful and healthy pasta salad!
My 6 year old said "this is the tastiest healthy pasta I've ever eaten in my life". I said "Thanks baby". He replied, "I said in my life not in the world". 🙂
What you'll need:
English Cucumber – 1
Baby Carrots – 1 cup
Red Onion – 1/2
Roma Tomatoes – 2
Blanched Green Beans – a bunch
Colorful Organic Bow Pasta Cooked
Shredded Cheese – 1/2 to 1 cup
Fresh Basil from garden – a bunch
Salt and Paprika to taste
Extra Ground Pepper (optional)
Olive Oil – 2 tbsp
Method:
1. Chop all the veggies and mix with the cooked pasta and other ingredients. Easy Peasy! Enjoy 🙂
My little one finished his plate and said he wanted it again tomorrow!
Comments
comments