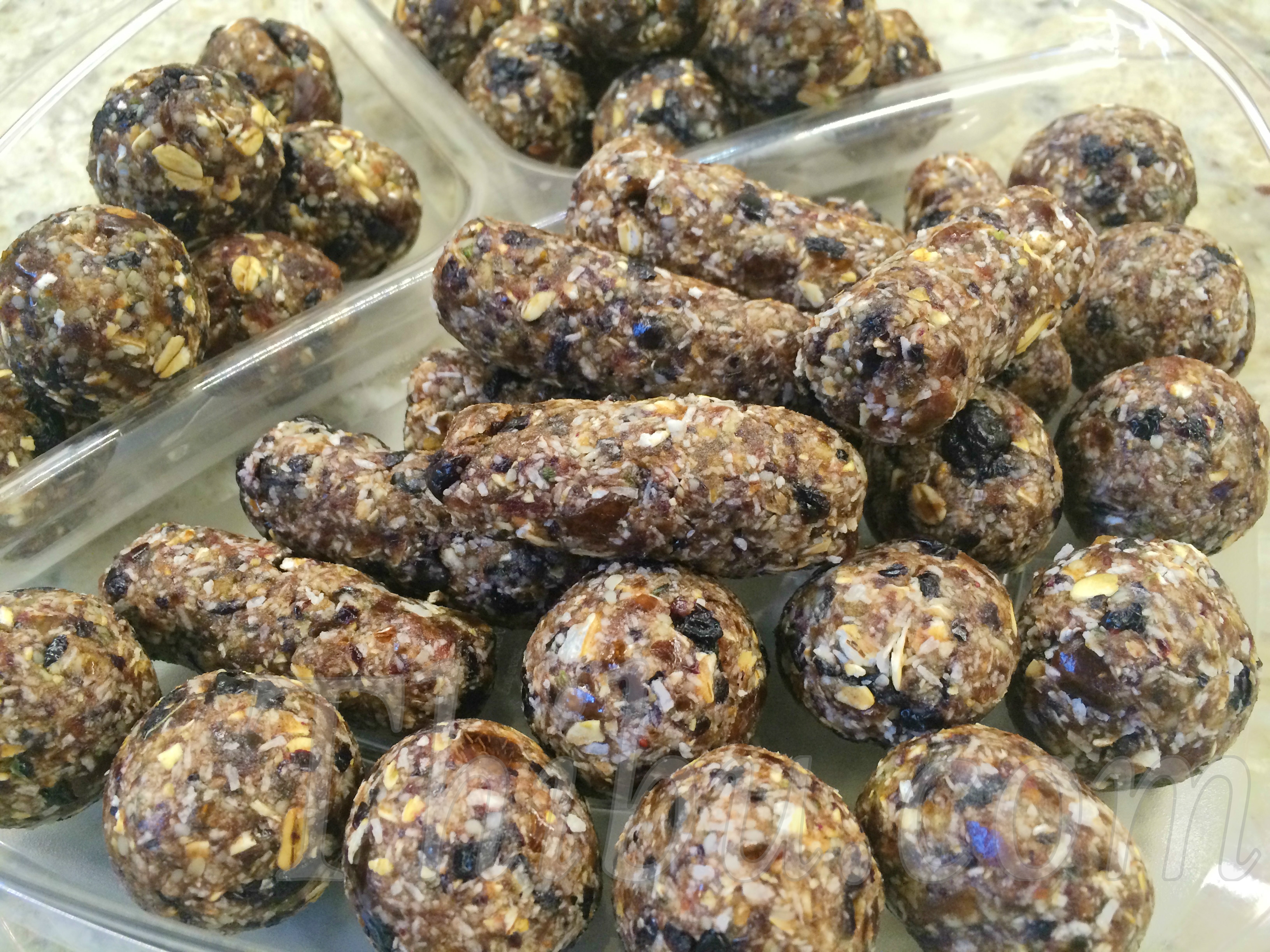 Date Blueberry Hemp Seed & Oats Power Balls and Logs
This is a slightly different take on the Date Raisin Coconut Truffles. And I made two different variations, with coconut and without.
These are great for putting in the school lunch or snack boxes or as a quick snack!
What you'll need:
Medjool Dates – 30 (pitted)
Dried Blueberries – 1 cup
Hemp Seeds – 1 cup
Oats – 1 cup
Dry shredded coconut – 1/2 cup (optional)
Method:
1. In a food processor, add the pitted Dates, Blueberries, Hemp Seeds, and Oats.
2. Pulse until the ingredients break down to crumbly consistency. Take out half the mixture and scoop one tablespoon at a time and make balls.
3. Add the Coconut to the remaining half in the food processor and pulse a couple of time until mixed through.
4. Scoop one tablespoon at a time and make balls or logs. Enjoy!
Kids are great help in making this. They can pit the dates, count them and put into the food processor. They can measure the other ingredients in. They can pulse and make balls with the scooped out mixture. My little one did all of these with my supervision and decided he wanted to make a few logs along with the balls 🙂
Comments
comments