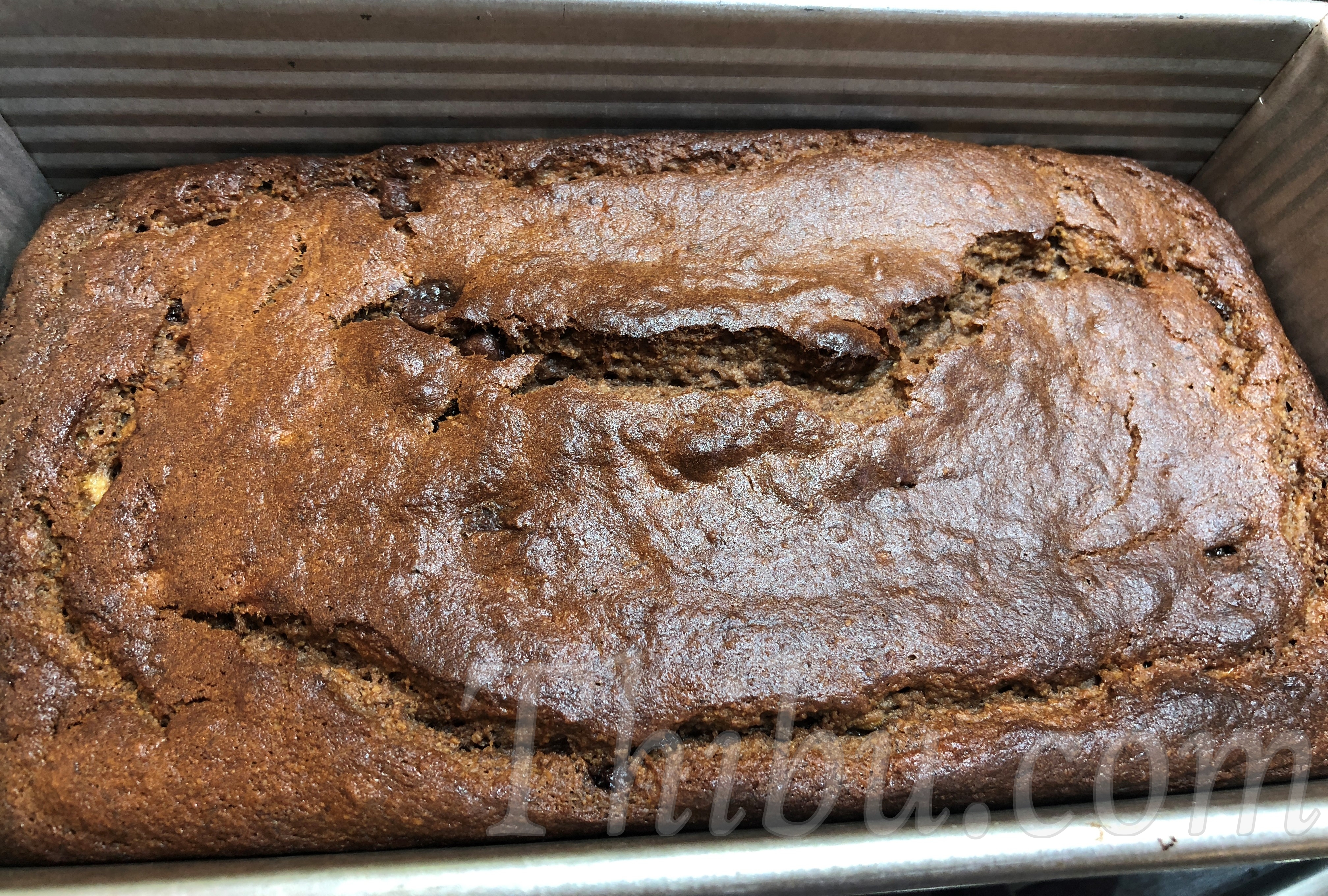 Double Chocolate Banana Bread!
This Banana bread is so delicious! The Almond flour enhances the flavors! It just disappears in our house.
Note that due to using almond flour, the bread does not rise as much. But the flavor is awesome.
What you'll need:
Ripe/Soft Banana – 2
Butter (microwaved for 20-30 seconds) – 3 tbsp
Sugar – 1/4 cup
Salt – 1/2 tsp
Egg – 1 large
Vanilla Extract – 1 tsp
Good Quality Cocoa Powder – 1/4 cup
Baking Soda – 1 tsp
Almond Flour – 1 1/4 cups
Chocolate Chips – 1/4 to 1/2 cup
Note: I skip sugar if I use sweetened Cocoa Powder.
Method:
Heat the oven to 350 deg F. Grease a loaf pan.
In a large mixing bowl, peel the Banana and mash well with a fork.
Add the melted Butter.
Add Sugar and Salt.
Add the Egg and mix until blended very well.
Add the Vanilla Extract and Cocoa Powder. Mix well.
Add Baking Soda. Mix
Add the Almond Flour and mix well. Note: You can use regular All Purpose Flour instead of Almond Flour.
Add Chocolate Chips and mix.
Bake for 60 minutes or until done (toothpick inserted should come out clean).
Comments
comments