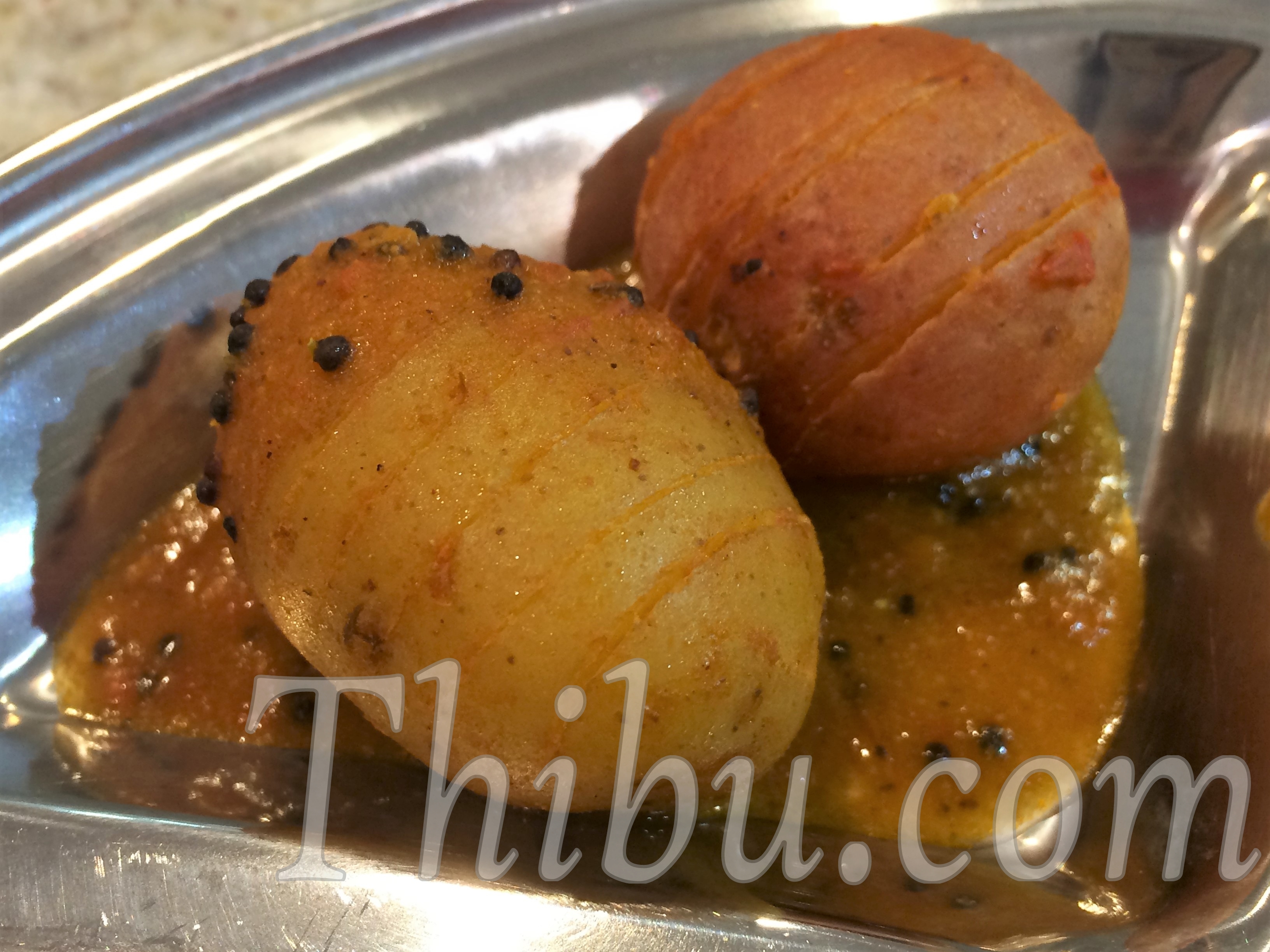 Hasselback Potatoes in Tomato Gravy
Hasselback Potatoes are when potatoes are sliced along half way through and baked. I like to cut the mini potatoes in this style to add to gravies because the flavors get into the potatoes while still retaining form. Its also easy for kids to eat, easy to cut up the slices.
To cut the potatoes hassleback style, just place the potatoes between a couple of wooden chop sticks or spatula and slice.
So this dish is a very easy and quick one..
What you'll need:
Mini Potatoes cut hassleback style – 20 to 25
Mustard Seeds – 1 tsp
Curry Leaves
Olive Oil – 2 to 3 tbsp
Tomatoes – 2 to 3
Ginger – 1/2 inch piece
Salt to taste
Kitchen King Masala Powder – 2 to 3 tsp (or to taste)
Method:
1. In a large pan, add Olive oil and Mustard seeds. Let it splutter.
2. Add the Curry leaves and the Potatoes (cut in hassleback style). Cover and cook on medium heat until done.
3.  In a blender, grind the Tomatoes, Ginger, Salt and Kitchen King Masala together into a gravy.
4. Add to the potatoes and cook on medium-low heat for another 5 minutes. Done!
Enjoy as a side with Roti or Rice! We had it with a Thali Meal..
Comments
comments