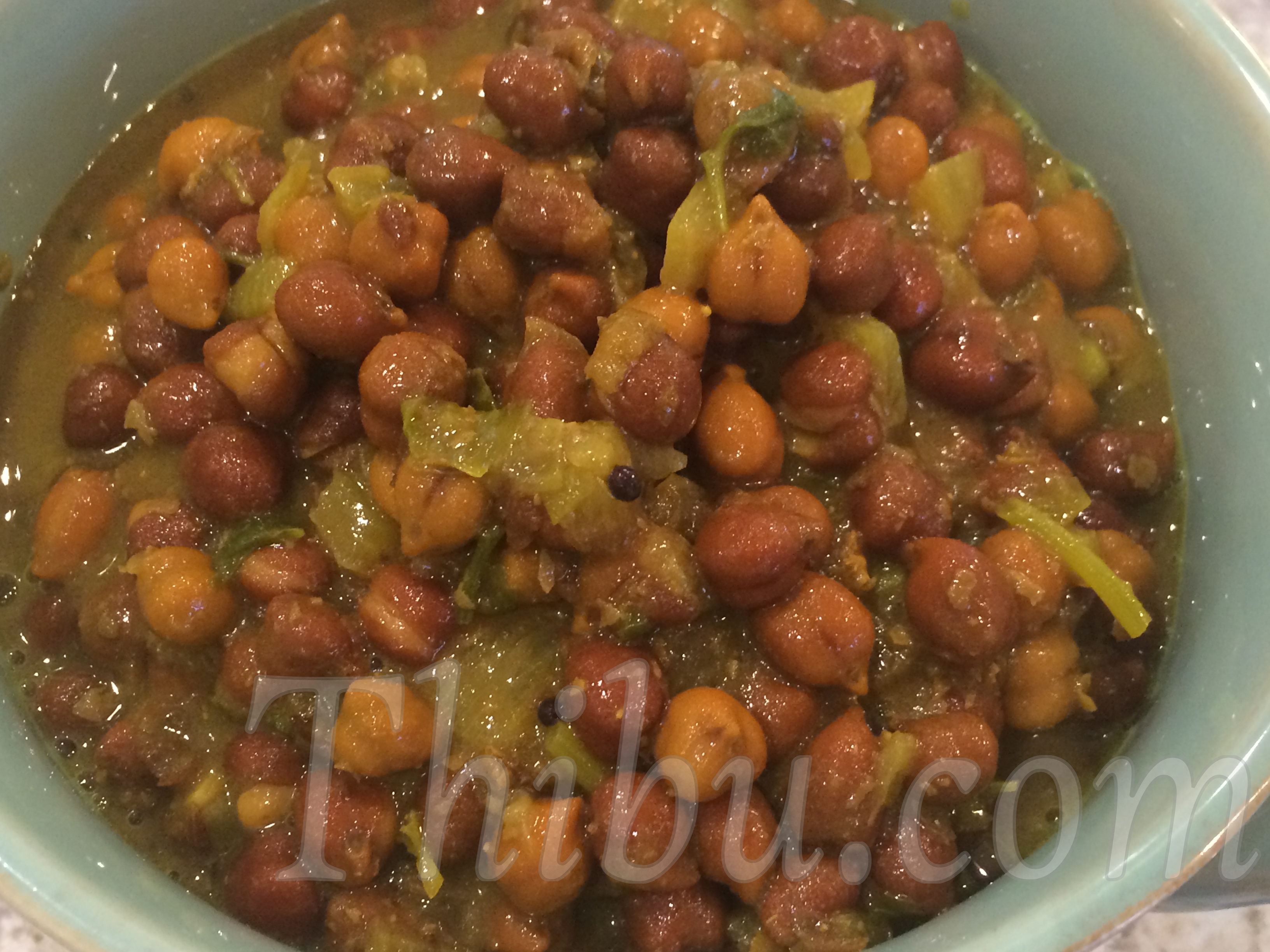 Kala Chana Saag
Kala Chana or Black Chickpeas are high in protein, iron and fiber – very nutritious. And it also tastes very hearty and yummy! We love the kala chana dal in our house.
What you'll need:
Kala Chana or Black Chickpeas – 2 to 3
Mustard Seeds – 1 tsp
Cumin seeds – 1 tsp
Onion (finely chopped) – 1
Chana Masala – 2 to 3 tsp
Turmeric Powder – 1 tsp
Salt to taste
Green Chilies (optional)
Ginger (optional)
Tomato or Tomato Paste (optional)
Garlic Cloves (optional)
Cilantro (chopped) – small bunch
Note: I usually add the items listed as optional, but not always.
Method:
1. Wash and Soak the Black Channa overnight or for atleast 4-5 hrs. Cook the soaked channa until done.
2. In a large pan, add Olive Oil, Mustard Seeds and Cumin Seeds. Let it splutter.
3. Add the chopped Onion and saute until translucent/golden.
4. In the mean time grind the following together – Small piece  of Onion, 1/2 cup cooked channa and some of the water, Chana Masala, Turmeric Powder, Salt to taste, Chili (optional), Ginger (optional), Tomato or Tomato Paste (optional), Garlic (optional).
5. Add the ground masala to the sauteed onion.
6. Add the cooked channa.
7. Mix and simmer for about 5 minutes.
8. Garnish with Cilantro.
Serve with Roti, Parata or Rice. Enjoy!
Comments
comments