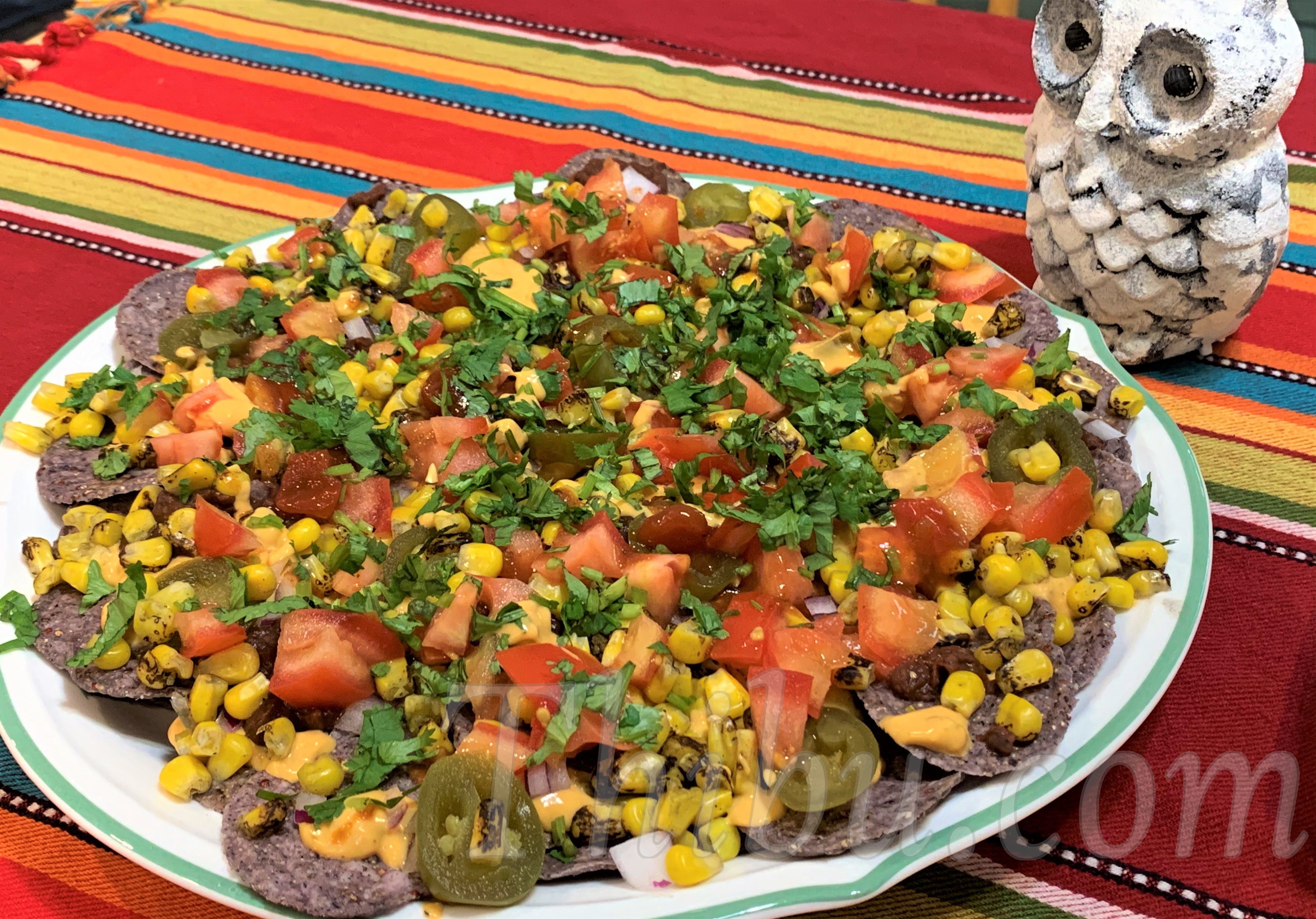 Loaded Vegetarian Nachos
Oh we love Nachos!! And the more toppings there are, the better 🙂
Its quite easy to make, just layer on and Enjoy! Perfect for parties, or just to snack on.
What you'll need:
Blue Corn Tortilla Chips – 4 cups or 10 oz
Nacho Cheese (or Vegan Queso Sauce for vegan option) – 1/2 to 1 cup
Black Bean Dip (I use Trader Joe's) – 1/2 cup
Salsa – 1/4 cup
Red Onion, finely chopped – 1/4 of a large
Tomato, finely chopped – 1 large
Roasted Corn – 1 cup
Pickled Jalapeno slices – 1/4 cup
Cilantro, finely chopped – 1/2 cup
Note: I usually use Blue Corn Chips from Trader Joe's, you can use any Tortilla Chips. Also you could Black Beans instead of the Black Bean Dip. Optionally, you can also layer on Avocados, but if we make Guacamole, I skip it.
Recipe for Guacamole can be found here – https://thibu.com/guacamole/
Method:
On you serving platter, layer the Tortilla Chips.
Warm up the Nacho Cheese and the Black Bean Dip in the microwave for about 30 seconds. Top them evenly over the Chips.
Drizzle the Salsa all over the chips.
Comments
comments