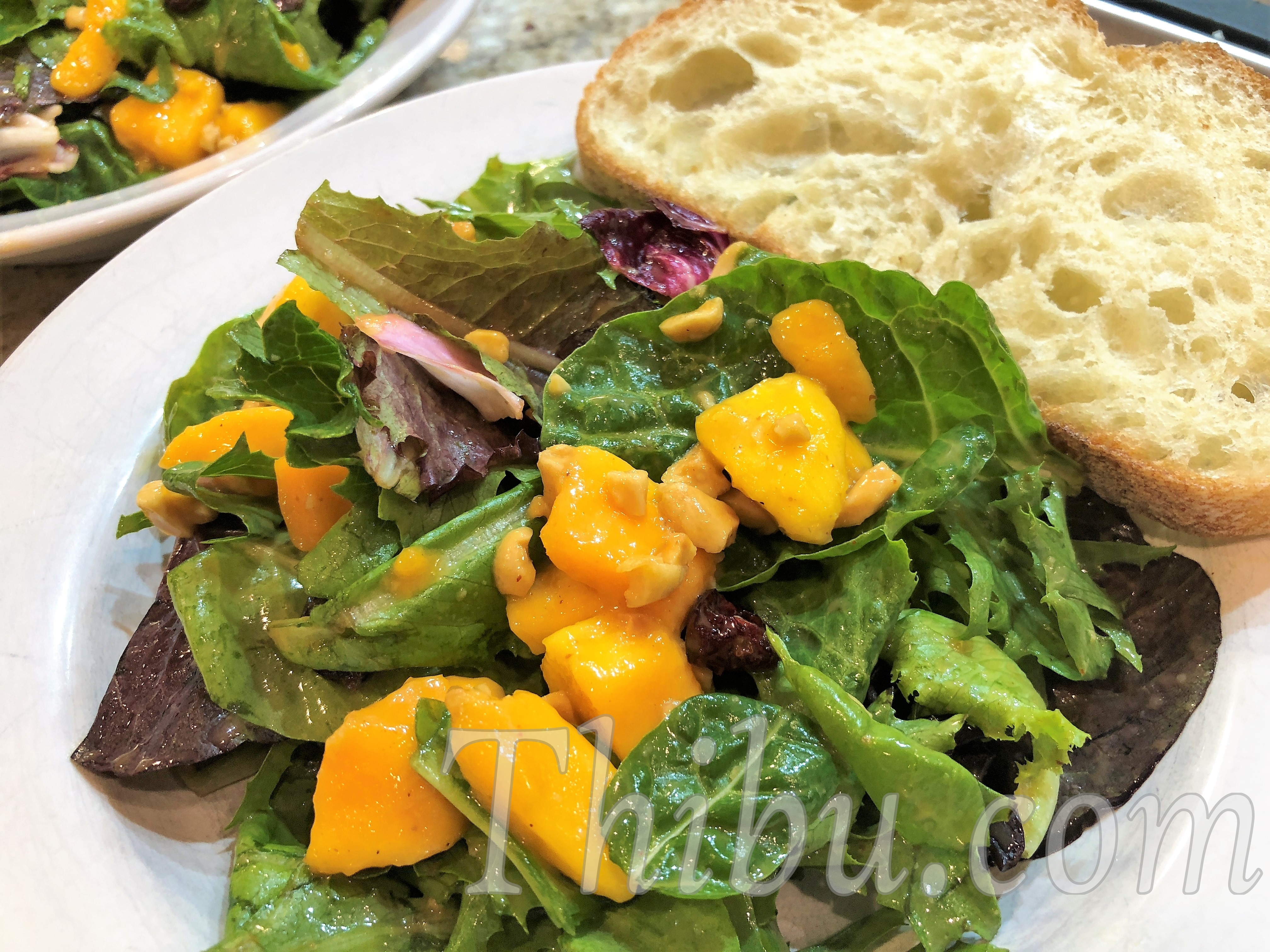 Mango and Peanut Salad
Who says salads are boring!? This one is mixed with mango, peanuts, cranberries and a whole lot of goodness!!
1 Bag Organic Baby Spring Mix (Trader Joe's)
1 large Mango cubed
Handful of Cranberries
Handful of Peanuts, lightly crushed
Asian style Spicy Peanut Vinaigrette (Trader Joe's)
Mix it all up! And Enjoy!!
A piece of fresh bread on the side and a glass of wine – delish!
Whether you want it as a starter, or as a light meal by itself.. perfect!
Pick up some fresh french bread for ciabatta.. goes very well with the salad
This is something the whole family will enjoy.. yes my kids eat salads!
Some fresh flowers and candle to relax on a summer evening..