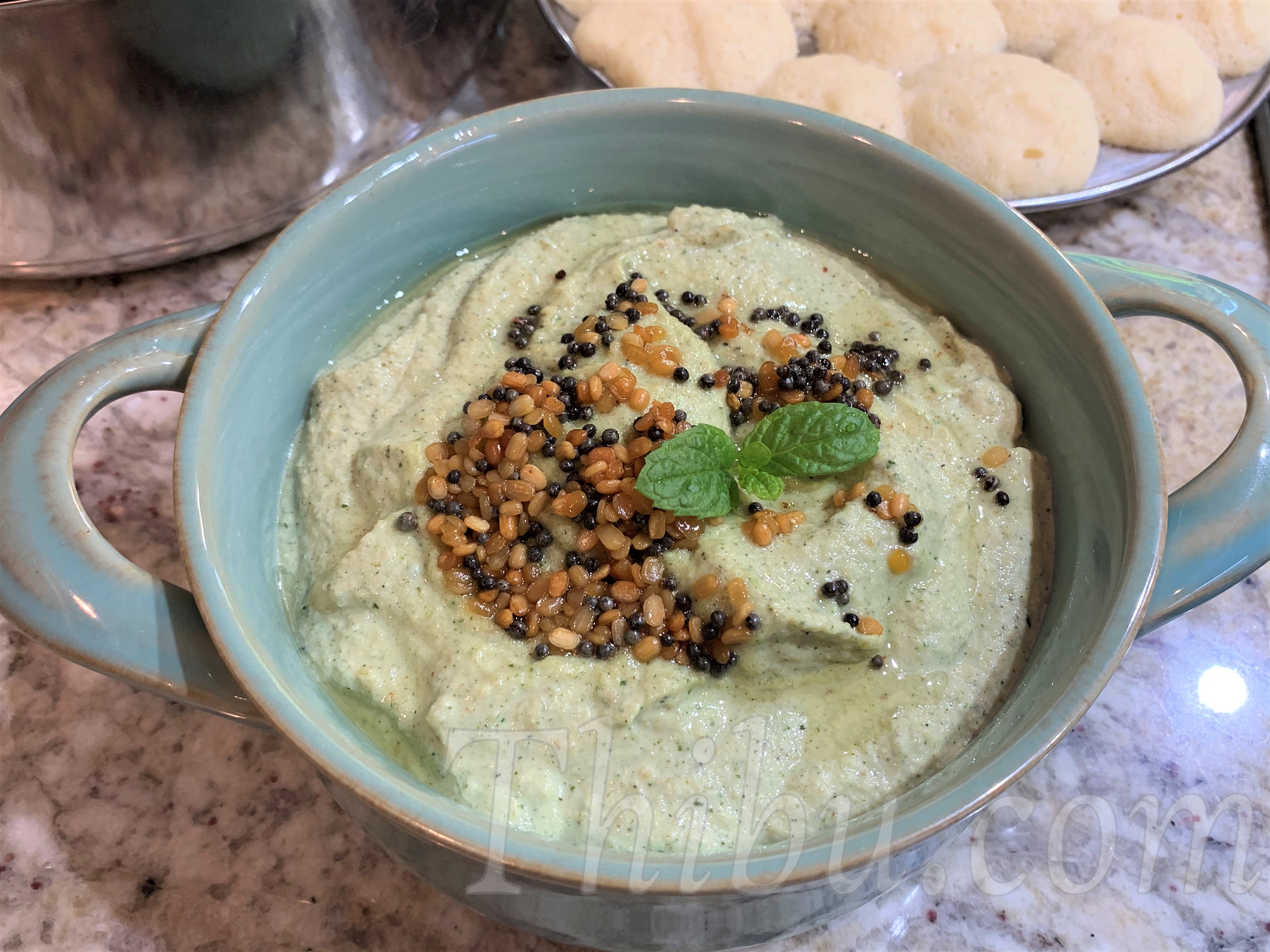 Mint Chutney with Hemp Seeds and Peanuts
Hemp Seeds are considered a super food and packed with nutrients. They have become easily available in the market and can be used in different ways. Note that hemp seeds are from a species of Cannabis sativa, but are not the same as marijuana, and are safe for adults and kids.
You can add them to smoothies, sauces, etc. They grind smoothly and dont have any strong flavor. I like adding them to chutneys as well.
This mint flavored chutney is super easy to make and would make a good side with idli, dosas, roti or even to spread in sandwiches.
What you'll need:
Fresh Mint – 1 small bunch (i picked some from my garden)
Hemp Seeds – 3 to 4 tbsps
Roasted Peanuts – 1 cup
Green Chilies – 3 to 4 or taste
Ginger – 1/2 inch piece
Lemon Juice – of 1 lemon
Salt to taste
For tempering:
Oil – 1 tsp
Mustard Seeds – 1/2 tsp
Urad Dal – 1 tsp
Hing/Asafoetida – 1 pinch
Red Chilies – 1 to 2 (optional, add if you like the heat)
Method:
In your preferred blender, grind the Fresh Mint, Hemp Seeds, Roasted Peanuts, Green Chilies, Ginger, Lemon Juice, and Salt, adding water as needed to make chutney consistency. Transfer to a bowl.
To make the tempering, heat Oil in a small pan, add the Mustard Seeds, Urad Dal and Hing (also Red chilies if using). Let the Mustard seeds splutter and the Urad dal turn golden. Switch off heat and top over the chutney. Enjoy!!
Comments
comments