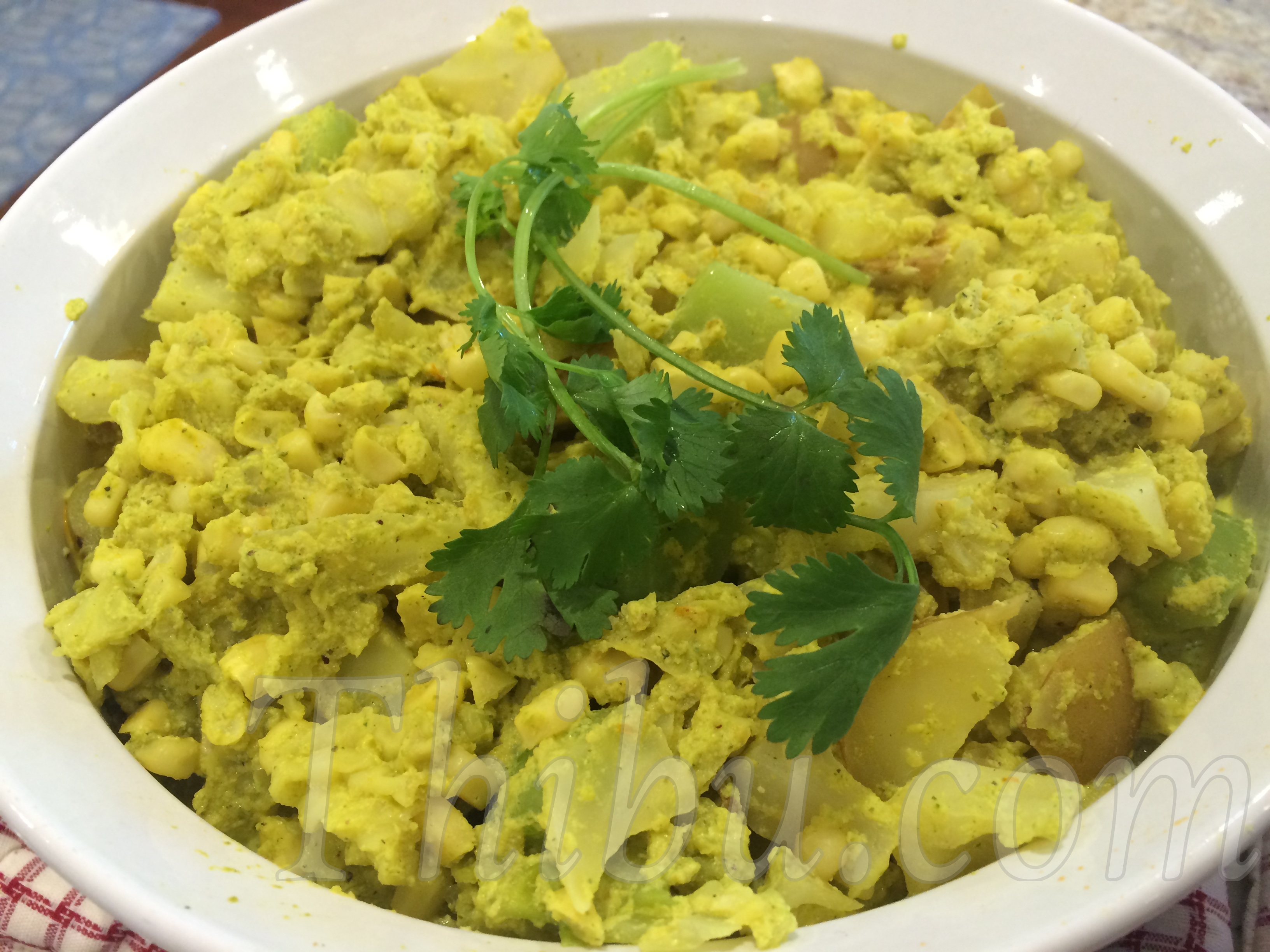 Mixed Vegetables with Hemp Seed and Peanut Gravy
It was one of those day where I had small quantities of different veggies in my fridge. I thought I'll make something with baby potatoes. Then I  saw the chopped cabbage, and corn and that single chayote. And this is what it resulted in.. totally made up on the go!
What you'll need:
Baby Potatoes (quartered) – 10
Chayote (chopped into large pieces) – 1
Cabbage (chopped) – 1/4
Corn Kernels – from 1 1/2 cobs
Garlic – 2
Ginger – 1 inch piece
Green Chilies – 3
Cilantro – small bunch
Hemp Seeds – 3 tbsp
Peanuts – 2 tbsp
Salt to taste
Method:
1. Place the Potatoes in a large pot. Add half cup water, cover the pot and let cook for about 6-7 mins on medium-low.
2. Add the remaining vegetables and cover the pot and cook for another 6-7 minutes, until done.
3. In the meantime add the Garlic, Ginger, Green Chilies, Cilantro, hemp seeds, peanuts, turmeric and Salt to a blender and grind to a smooth paste.
4. Add the ground paste to the vegetables and cook covered for about 4-5 minutes. Enjoy!
I often use hemp seeds in place of coconut in south Indian cooking. It gives a nice creamy consistency. Its also a good alternative to peanuts in cooking.
We had it as a side dish with Rice..
Comments
comments