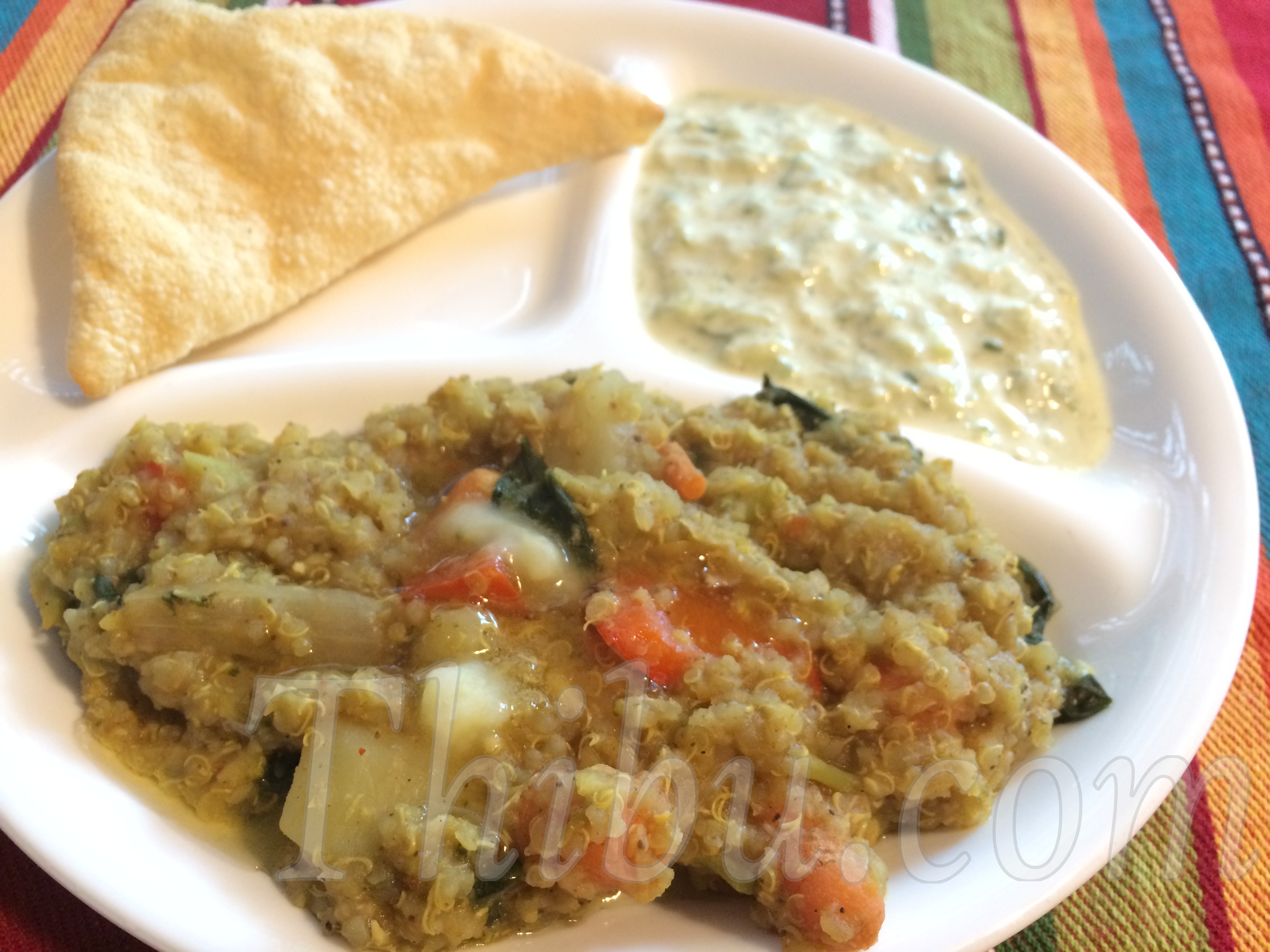 Moong-Masoor-Quinoa Mixed-Veg Masala Kichidi
A quick and healthy one pot meal!
What you'll need:
Moong Dal – 1 cup
Masoor Dal – 1 cup
Quinoa – 2 cups
Vegetables – 1 Red Onion, 1 cup Broccoli Florets, 1/2 cup Carrots, 1 Potato, 1 Red Bell Pepper, 1/2 cup Fresh Spinach (This is what I used. You can use anything that you have)
Masala – 1 tsp Turmeric Powder, 1 tsp Black Peppercorn, 1 Black Elaichi, 1 tsp Cloves, 1 stick Cinnamon, 2 tbsp Cumin Seeds, 1 Tomato and Salt to taste
Cilantro to garnish (optional)
Method:
1. In a large deep bottomed pot, add the washed Moong and Masoor Dals and Quinoa. Add sufficient water and bring to boil.
2. Reduce flame to medium low and put the lid on. Cook until the Dals and Quinoa are almost cooked.
3. Add all the chopped Vegetables. Cover and cook until the veggies are tender.
4. In the meantime, grind all the masala ingredients including tomato. Add the masala to the cooked dal, quinoa and veggies.
5. Let it cook for about 5 minutes. Turn off the heat. Enjoy with some ghee on top!
Comments
comments