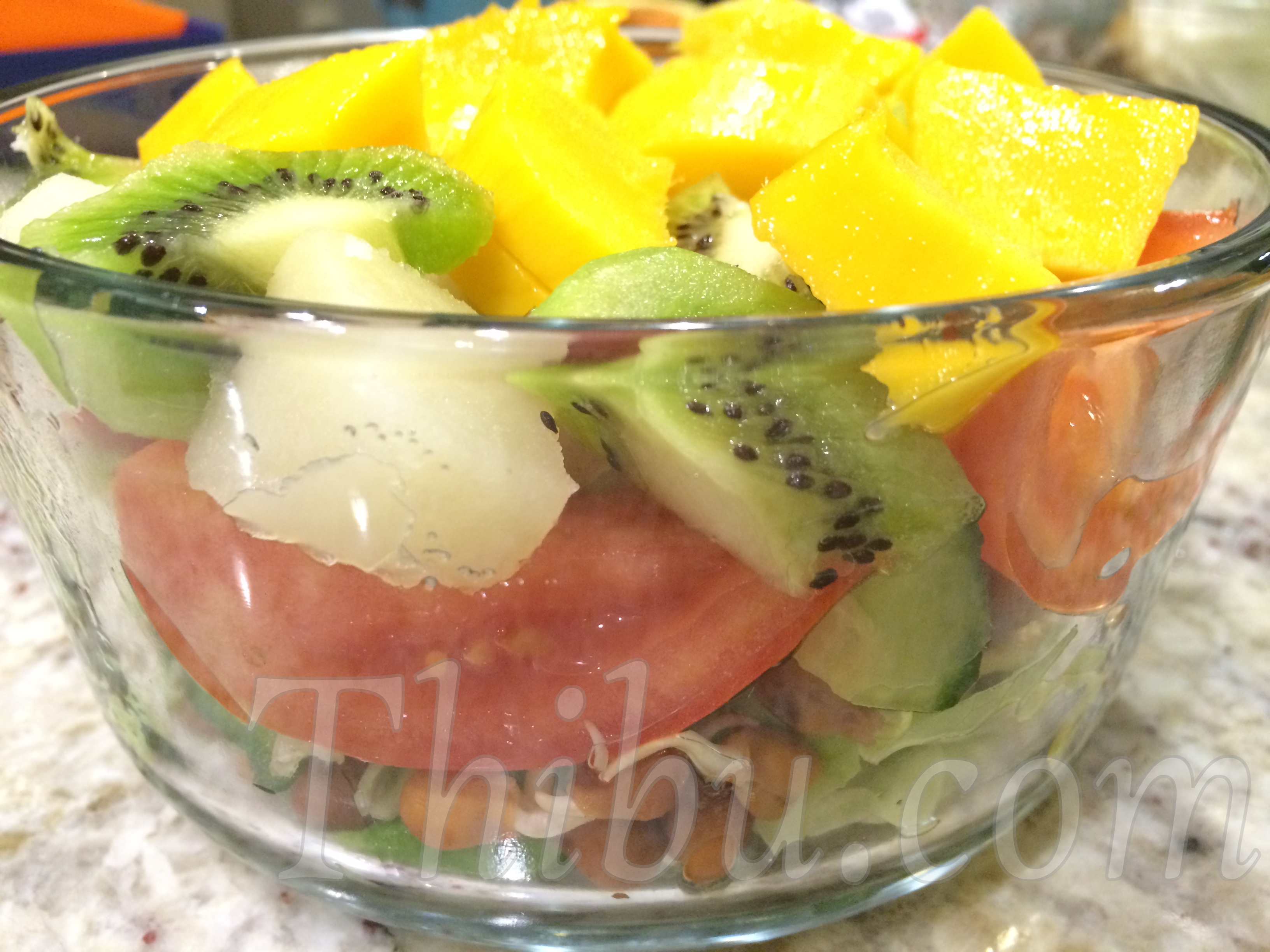 Salad for Lunch – with Black Chana Sprouts
Once in a while, when I want to eat "very healthy" I take a salad for lunch 🙂 This was one of those. It was pretty good though, and filling. And especially makes a good cold meal for summer.
I layered Romaine Lettuce topped with Black Chana Sprouts.
topped with Tomatoes and Cucumber
topped with Boiled Potatoes
topped with Kiwi fruit
topped with Mango
and sprinkled with chaat masala!
Comments
comments