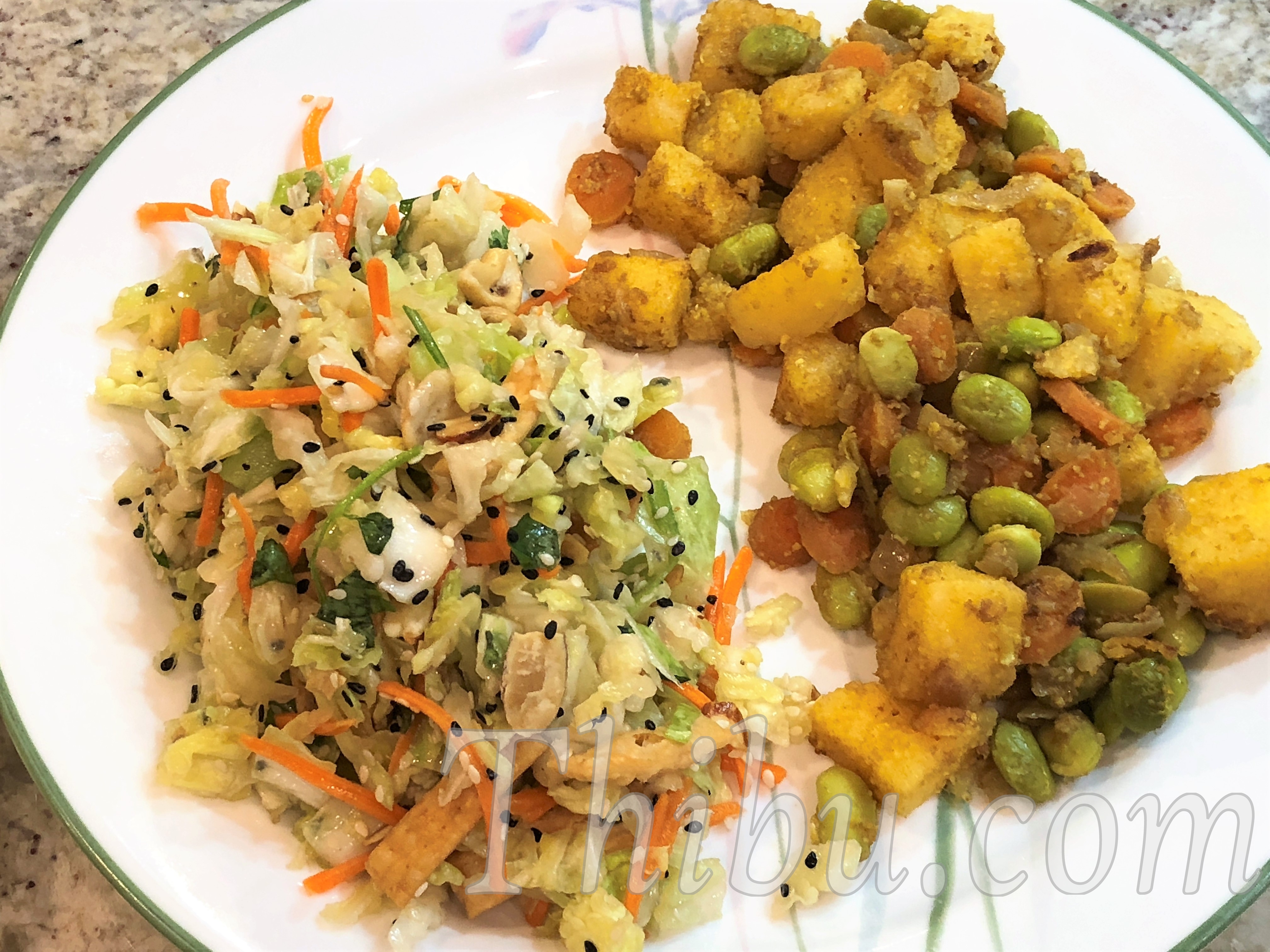 Sauteed Spicy Polenta with Veggies
In keeping with our light meals for summer, for dinner I made this easy dish with the Polenta that I had picked from Trader Joe's. And we had it with a side of Asian Salad (mix from Costco).
What you'll need:
Onion finely chopped – 1 medium
Carrots diced – 1 1/2 to 2 cups
Shelled Edamame – 1 small bag frozen (Trader Joe's)
Pre-cooked Organic Polenta cubed – 2 rounds/tubes (Trader Joe's)
Salt to taste
Cumin Powder – 2 tsps
Chili Powder – 1 tsp or to taste
Curry Powder – 2 to 3 tsps
Method:
1. Saute the Onion in some Olive Oil (I use extra light olive oil) until nice and golden.
2. Add diced Carrots and Shelled Edamame and cook until a little soft.
3. Add the Cubed Polenta, Cumin Powder, Chili Powder, Curry Powder and Salt. Mix and Sauce for a few more minutes.
You could put this is in the oven for a few mins, I don't feel like using the oven much in summer heat though.
4. Turn off heat and Enjoy! I also mixed up some Asian Salad from Costco and we had the two together.. yumm and filling!!
Comments
comments