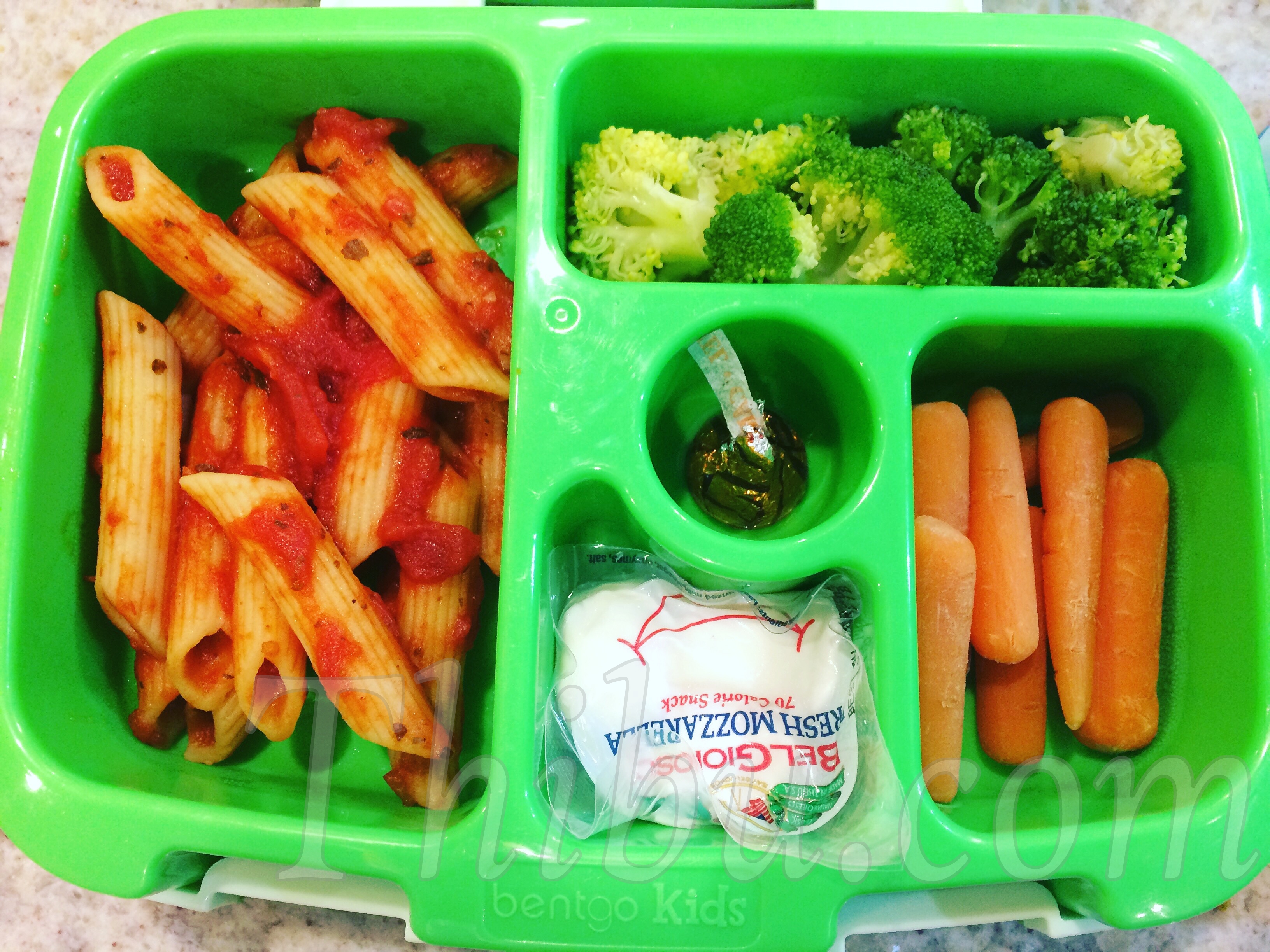 SCHOOL LUNCHBOX 171
This time it was by my husband's request that I made Penne with Marinara and packed the same for the kids Lunch Box. They asked me to make the same for the whole week!
Penne with Marinara Sauce, Carrots, Broccoli, Fresh Mozzarella Cheese and a Kiss 🙂
Kids packed the boxes themselves, picking where they each wanted to put items.
Comments
comments