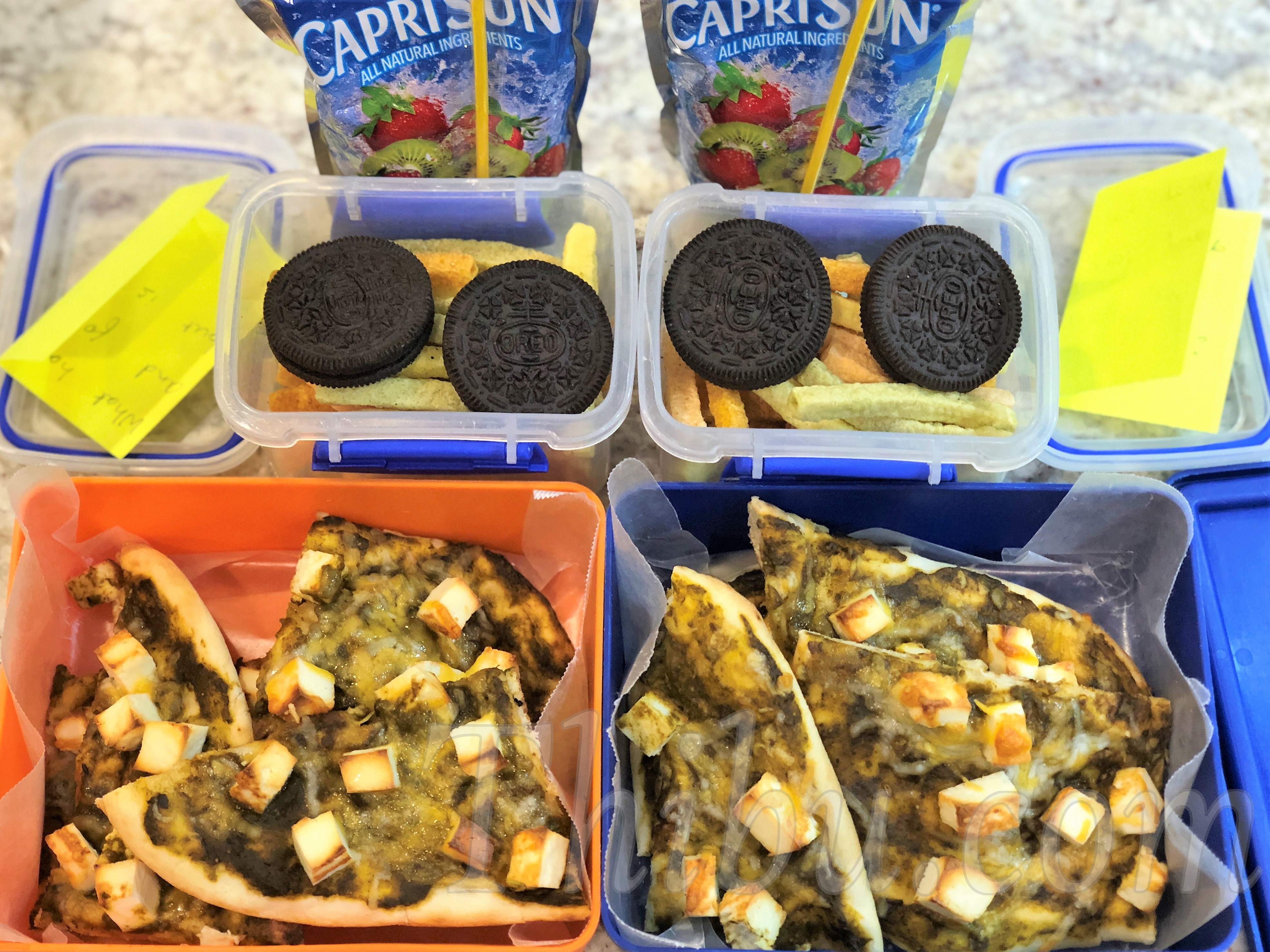 School Lunchbox 212
Last night for dinner I had made a Spinach Curry and topped with grilled Paneer. Today I used them as sauce and topping.
Lunch was Naan Pizza with Curried Spinach Sauce and topped with Paneer and Cheese. Juice packet on the side.
Snack was  Veggie Sticks and Oreos.
Btw, I usually dont include the Puzzle note I send the kids daily in their lunchbox in my pics. It happened to somehow get in the pics today 🙂 Have been sending it everyday this year and they look forward to it. They talk about the puzzle with friends too.