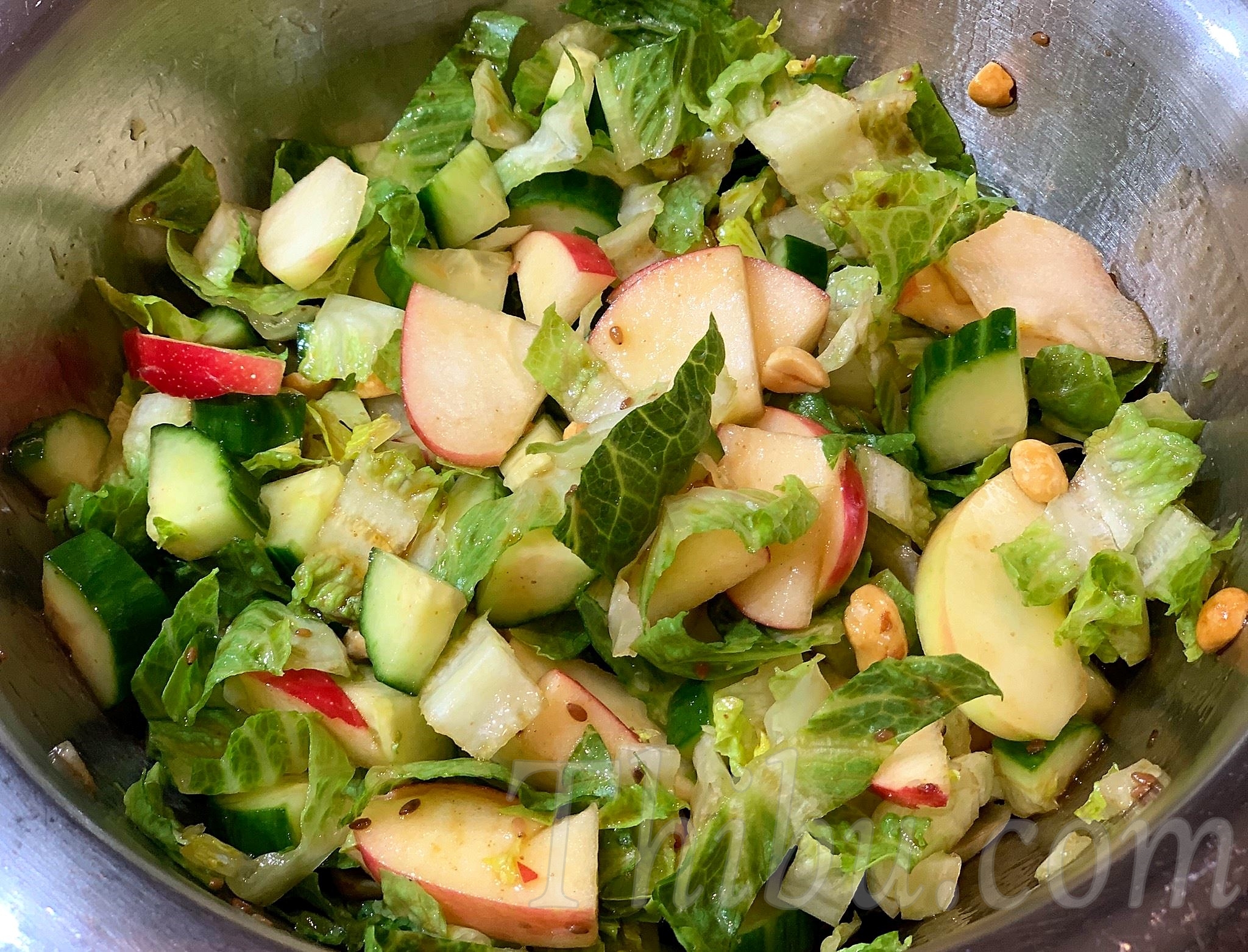 Simple Salad with Sesame Peanut Vinaigrette
I love fresh salads! And I like adding some fruits and nuts in them. It just gets refreshing and adds to the texture.
Salads don't need to be elaborate or complicated. Simple ingredients are perfect for a quick fix, which could be a meal of its own or an accompaniment to a meal.
What you'll need:
Organic Romaine Lettuce (cleaned and chopped) – 1 head
Cucumber (chopped to cubes) – 1
Apple (sliced thinly) – 1
Toasted Peanuts – 1/2 cup
Sesame Peanut Dressing (from Trader Joe's) – couple of tbsp or to your taste
Method:
1. Add the Lettuce, Cucumber, Apple, and Peanuts into a Salad bowl. Top to dressing and toss. Enjoy!!
Comments
comments