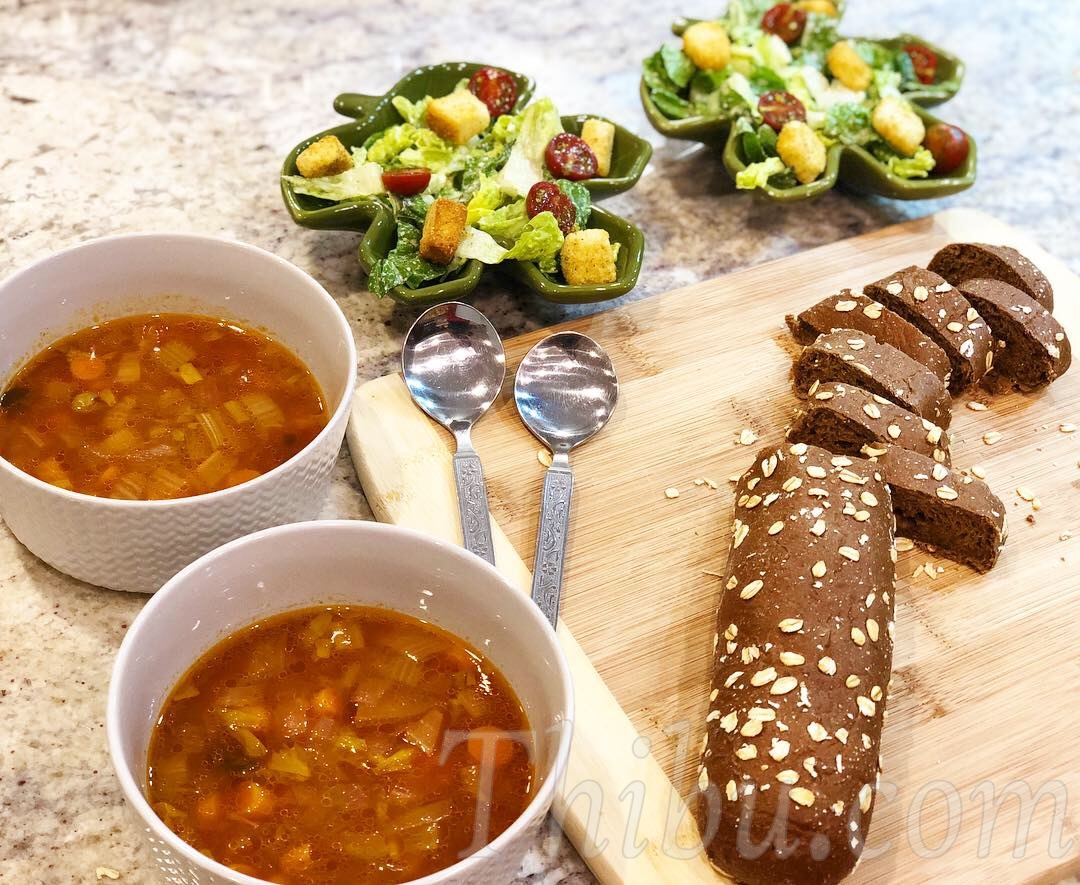 Simple Vegetable Soup in Tomato Broth
For the cold Fall and Winter nights, this is a perfect soup with some Salad and Bread on the side.
I made a Cesar Salad with Romaine Lettuce, Garden Cherry Tomatoes tossed in home made dressing and topped with Herbed Croutons.
And picked up some Brown Bread (Cheesecake Factory).
Kids love this soup, maybe because of the simplicity.
What You'll Need:
Onion, chopped – 1 small
Celery, slided – 1/2 bunch or 5 to 6 stalks
Carrots, slided – 1 cup
Green Peas – 1 cup
Tomato Paste – 2 tbsp
Apple, chopped – 1
Fresh Oregano – 1 to 2 sprigs
Chili Powder (or Paprika) – 1 tsp
Cumin Powder – 1 tsp
Salt to taste
Method:
In a large pot, Saute the Onion is Olive Oil until soft. Add the Celery and Carrots and saute. 
Add Green Peas and Tomato Paste.
Add water and Oregano.

Add the Apples.
Add the Cumin Powder, Chili Powder and Salt.
Mix, cover and cook/simmer until all the veggies are cooked and soft, and comes together. Enjoy!!
Comments
comments