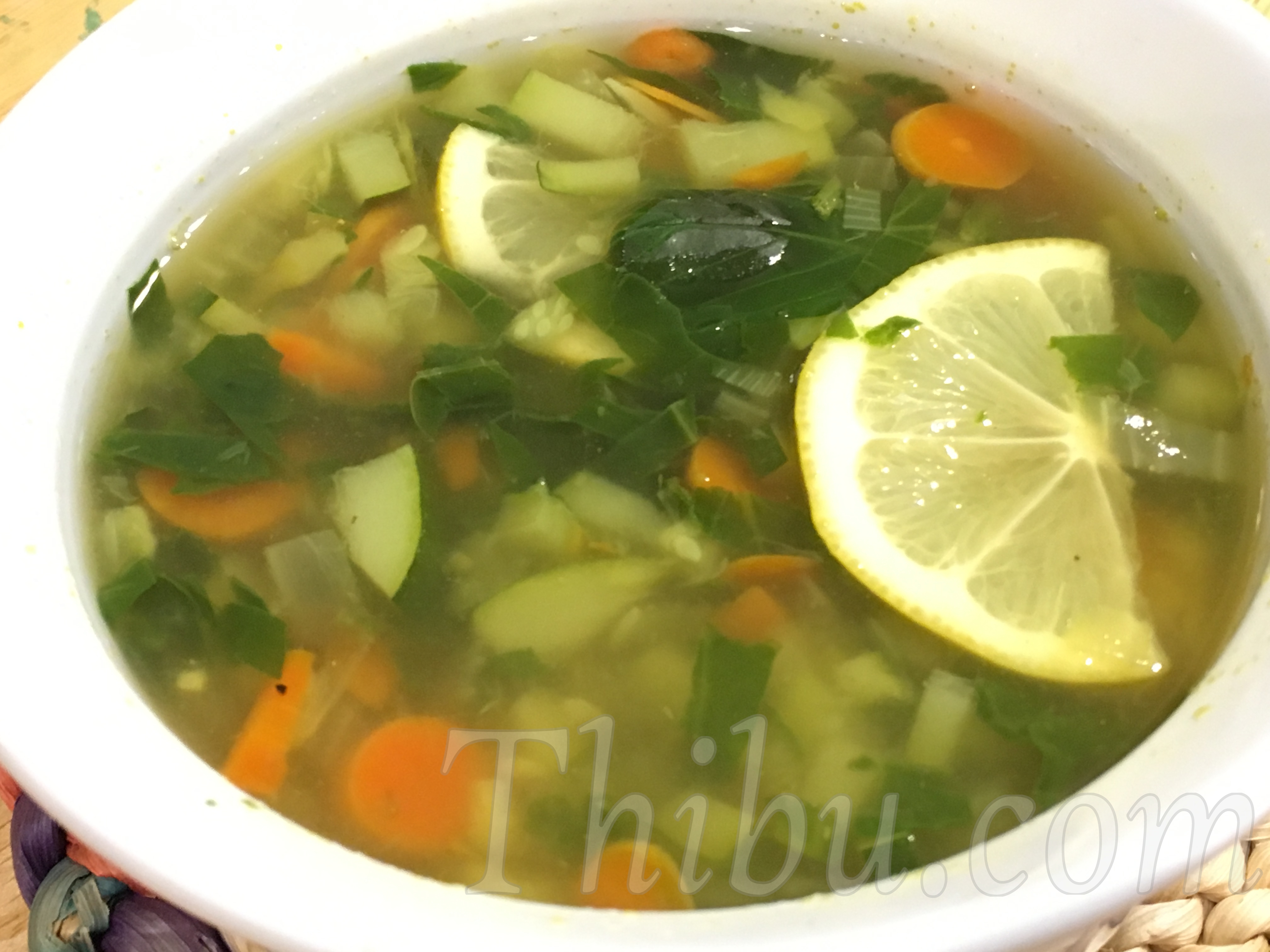 Simple Vegetable Soup
Made this very simple and healthy vegetable soup for my son who had a cold. I had some too and it was very comforting for the cold winter night.
What you'll need:
Red Onion finely chopped – 1/2
Baby Carrots finely chopped – 1/2 cup
Zucchini  finely chopped – 1 small
Spinach finely chopped– 1/2 cup
Ginger crushed – 1 inch piece
Turmeric root crushed – 1 to 2 inch piece
Garlic crushed – 4
Salt and freshly ground Pepper to taste
Method:
1. In a large pot, saute the onion for 3-4 minutes. (Optional. This step could be skipped and move on to step 2)
2. Add all the remaining ingredients and plenty of water (4-5 cups) and boil until the veggies are well cooked.
3. Serve hot. Garnish with Lemon slices and Basil leaves. Enjoy with some toast!
Comments
comments