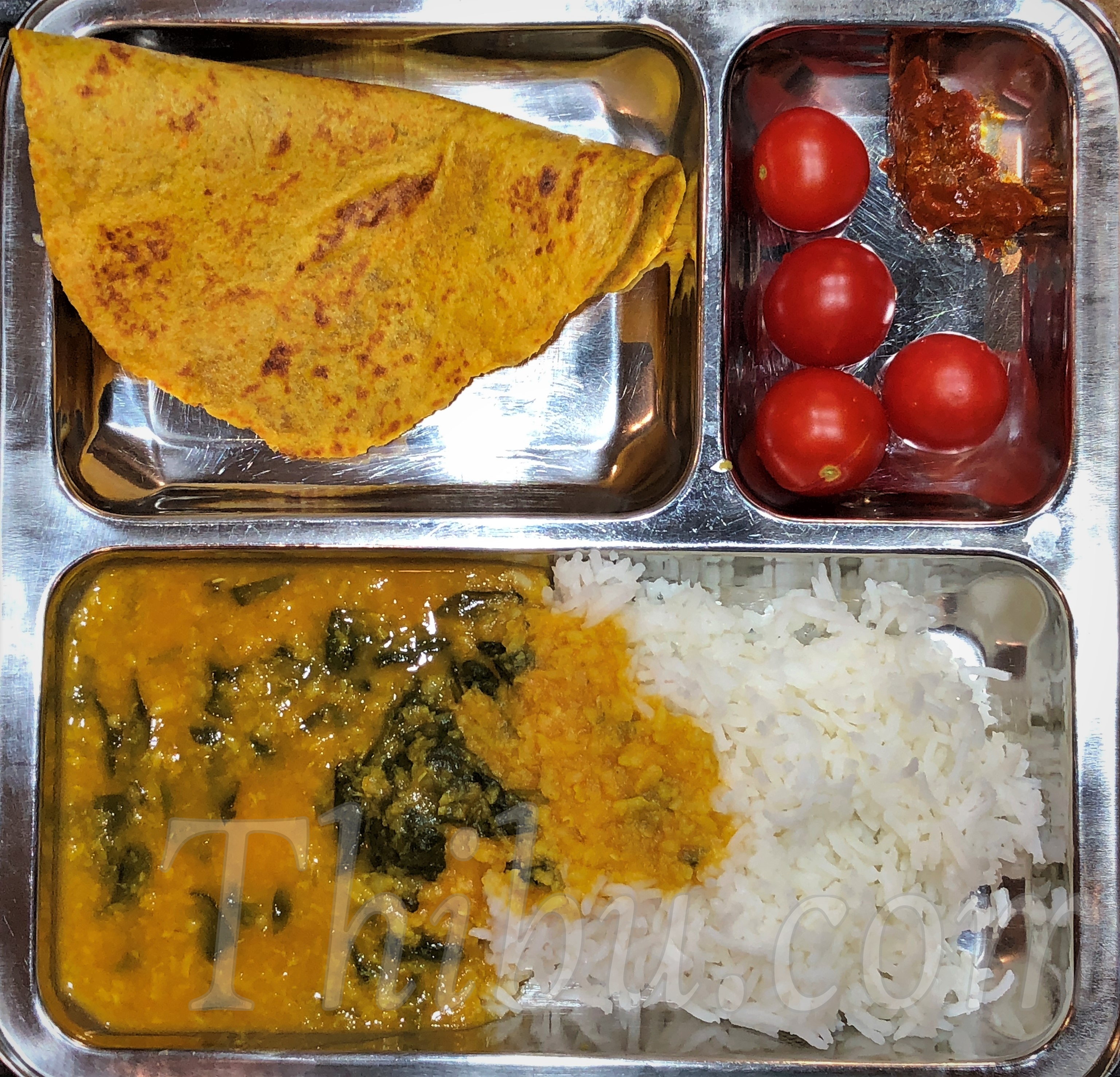 Spinach Dal with Roti and Rice
Had the Carrot and Tofu Roti dough from yesterday. Made an easy Spinach Dal and Steamed Rice, and we had a Dal Roti Chaaval Dinner!
For this quick and easy Spinach Dal, you'll need:
Moong Dal – 2 cups
Fresh Organic Baby Spinach – 4 cups
Turmeric Powder – 1/2 tsp
Salt to taste
Olive Oil – 1 tbsp
Green Chilies – 3 to 4
Ginger – 1 inch piece
Tomato Paste – 2 tbsps
Method:
Simply wash and cook Moong Dal and Fresh Organic Spinach together until the lentils are soft. Add Salt, Turmeric Powder and Olive Oil while cooking.
Grind Green Chilies, Ginger, Garlic and Tomato Paste and add to the cooked Dal and Spinach.
Bring to a boil and switch off after a couple of minutes. Enjoy!
Can add an optional seasoning of Jerra and Asafoetida (Hing).
Made some hot steamed rice and a few Carrot Tofu Rotis and picked a few cherry tomatoes from garden and dinner was set!
Comments
comments