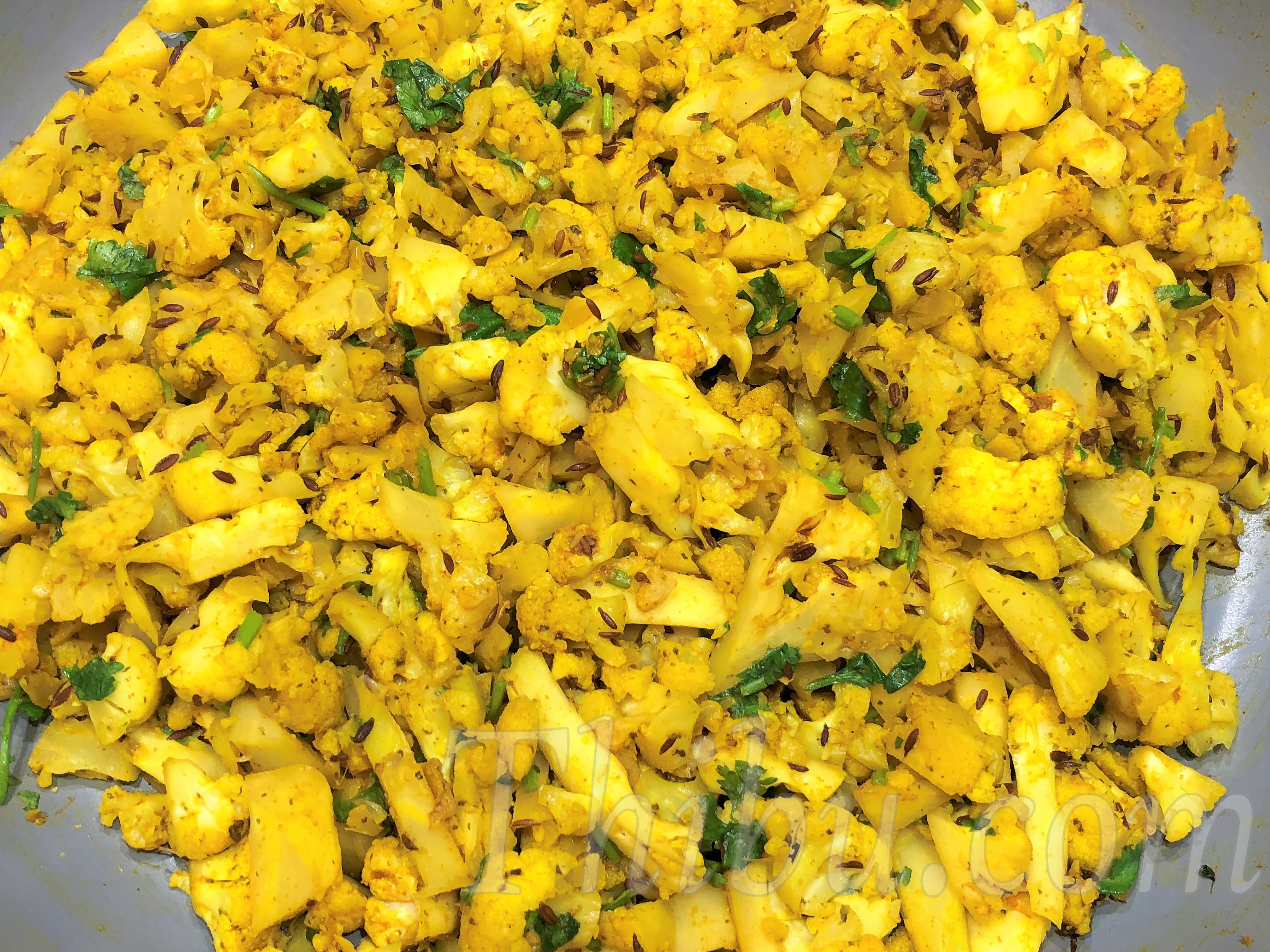 Stir Fried Cauliflower
This one is perfect as a stuffing in wraps, burritos, or as a side with Roti or Rice. Delicious!
What you'll need:
Cauliflower – 1 head
Olive Oil – 1 tsp
Cumin Seeds – 1 tsp
Turmeric Powder – 1/2 tsp
Curry Powder – 1 to 2 tsp
Chili Powder – 1/2 to 1 tsp
Mint Chutney (optional) – 1 to 2 tsp
Salt to taste
Cilantro – a small bunch
Method:
Heat a large wide pan, add the Olive Oil and Cumin Seeds and roast for a minute.
Add the finely chopped Cauliflower florets, Turmeric Powder and Salt. Saute.
Add the Chili Powder and Curry Powder, and optionally Mint Chutney. Adjust flavors to your liking.
Saute until the Cauliflower is cooked. Turn off heat and top off with fresh chopped Cilantro. Enjoy!!
We had it as a stuffing with burritos along with beans and cheese, with a side of Guacamole. Same went in the lunchbox.