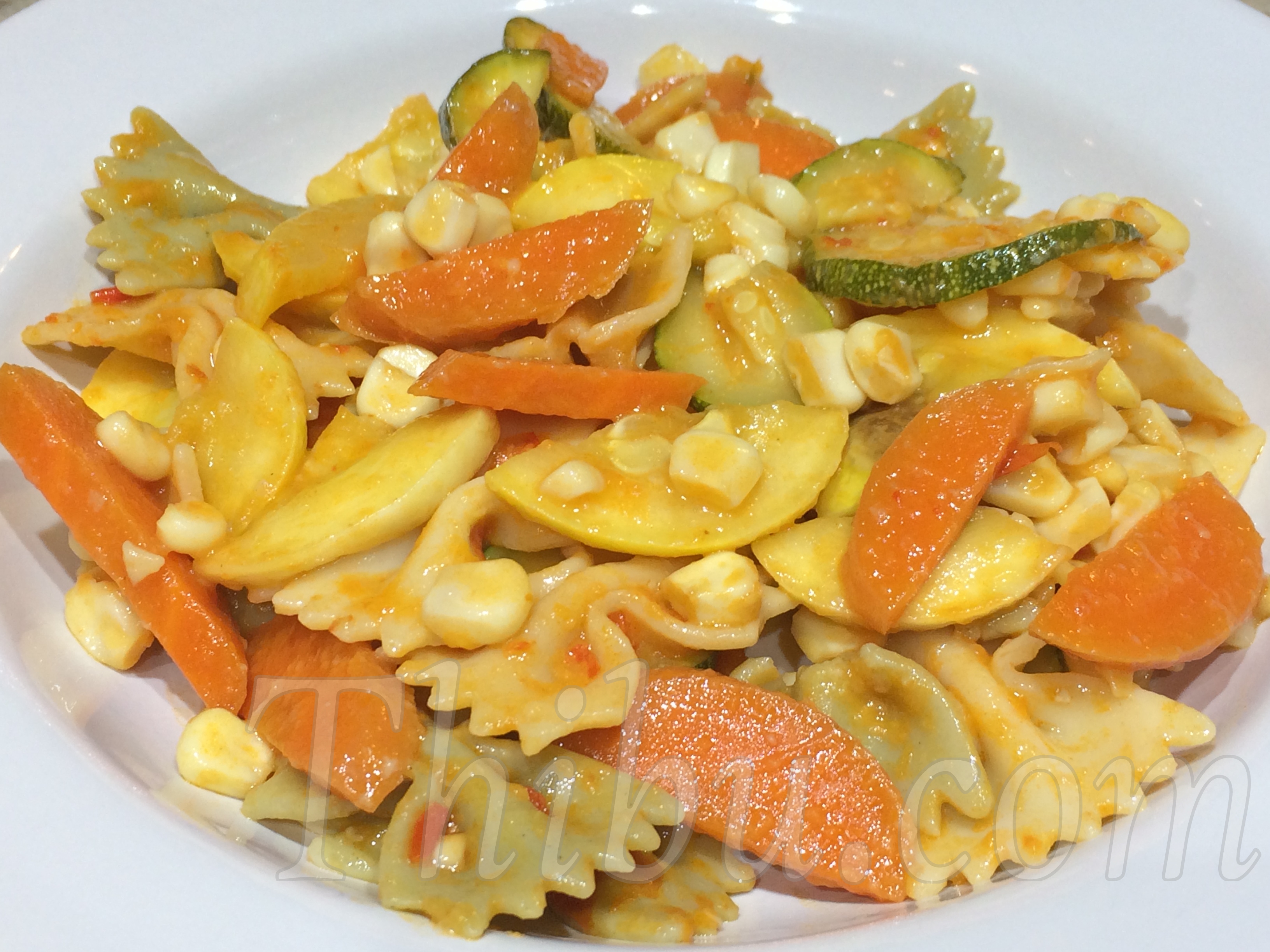 Summer Pasta Loaded with Veggies!
A beautiful, colorful, fresh, healthy and tasty pasta!!
I made this very easy Onion, Tomato & Bell Pepper Pasta Sauce.
What you'll need:
Carrots (sliced) – 2 large
Zucchini (sliced) – 1 large
Yellow Squash  – 1 large
Corn kernels from 2 cobs
Bowtie Pasta (or any favorite pasta)
Method:
1. In a pan, lightly saute the Carrots with just a little oil.
2. Add Zucchini.
3. Add Yellow Squash.
4. Add Fresh Corn.
5. Mix and cook for about 5 minutes. Don't over cook the veggies.
6. In the meantime, cook the Pasta.
7. Mix the cooked & drained Pasta with the Veggies and the Pasta Sauce. Enjoy!
Comments
comments