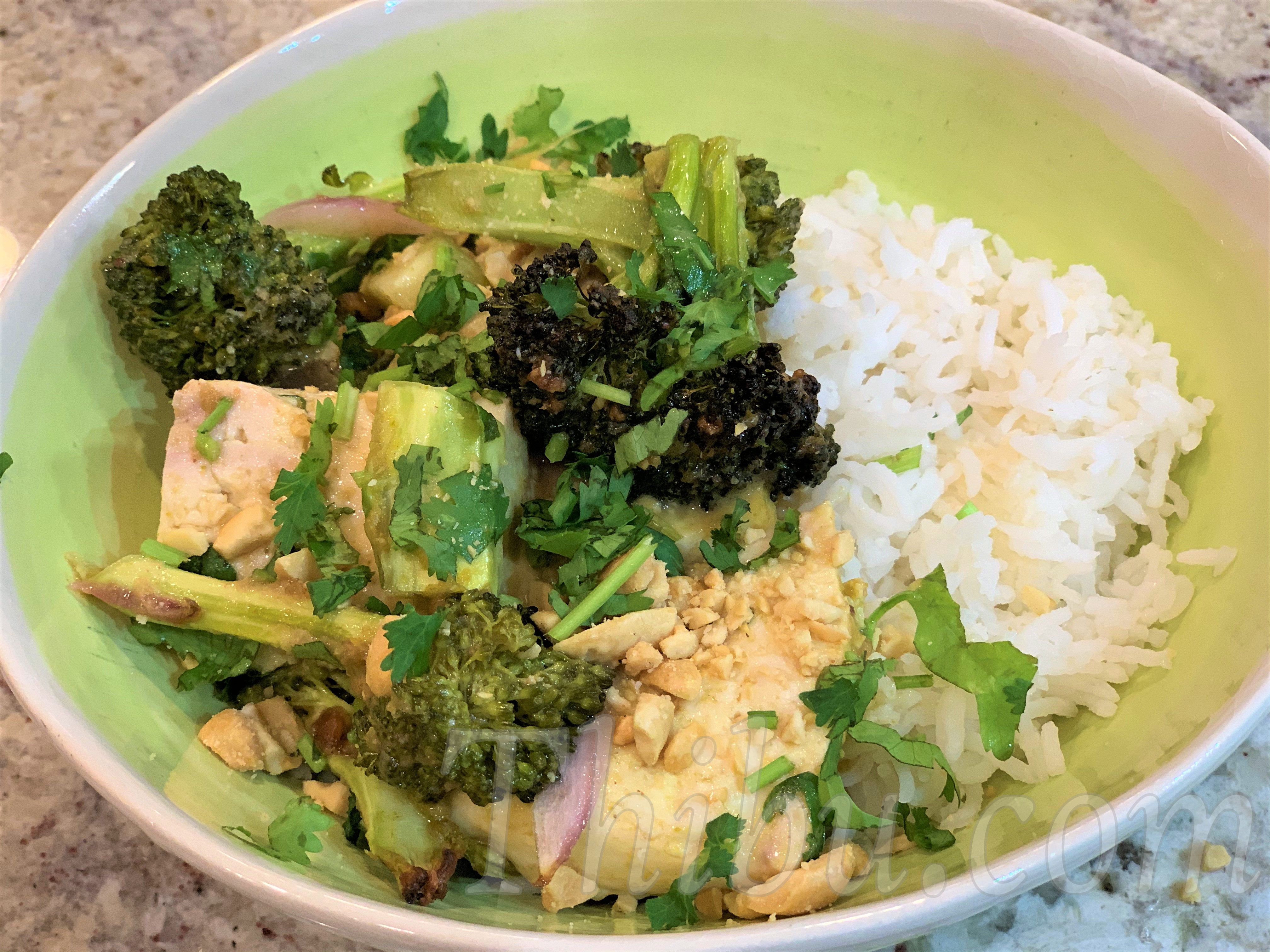 Tofu Broccoli Bake
This one is inspired by Nadiya Hussain as I was watching her cooking show on Netflix. But I added some of my own twists to it! Her dishes on the show tends to be meat/egg heavy, and this was a chicken bake she made. I took the idea and made this all Vegan
It has Tofu, Broccoli, Red Onion and a whole bunch of yummy flavors!!
I'd made my Carrot Peanut Salad for lunch and used the leftovers to top off on this dish. Was perfect!!! Filling and satisfying 😋 
What you'll need:
Firm Tofu – 2 boxes
Broccoli – 3 large heads
Red Onion – 1 large
Thai Green Curry Paste – one 4 oz jar
Chunky Peanut Butter – 1/2 cup
Honey – 2 tbsp
Salt to taste
Lemon Juice – 1 lemon
Cilantro for garnish
Chopped Toasted Peanuts – 1/4 cup
Method:
Preheat the oven to  350 deg F.
Into a large baking dish, add Sliced Tofu.
Mix in the Thai Green Curry Paste, Peanut Butter, Honey and Salt.
Add the Broccoli Florets and stems cut in bite sized pieces. Add the thinly Sliced Red Onion. Mix everything well. If needed, use hands to get everything well mixed.
Place in the oven and bake for 30 minutes.
Take out and drizzle the Lemon Juice, and top with Chopped Cilantro and Peanuts. Serve over Rice.
Comments
comments