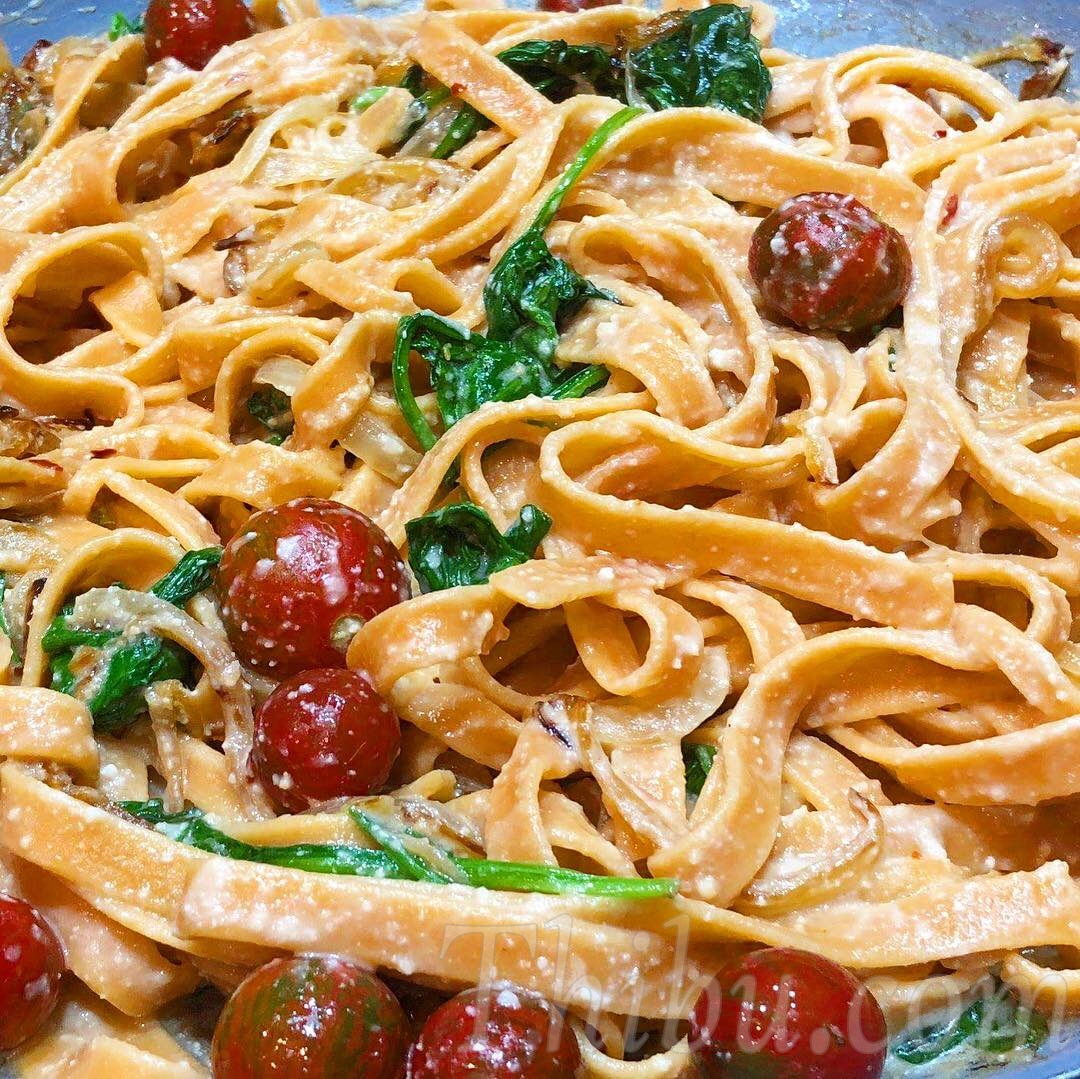 Vegan Pasta with Caramelized Onion!
I'm often looking around for good pasta varieties in fun flavors. This Red Pepper Pasta I found at Home Goods. They have some other interesting things in their food department, I've found some delicious Pastas in the past as well and I love some of the organic teas there as well.
I didnt have any Pasta sauce on hand, and usually I dont prefer store bought sauce, so decided to make this with a simple Cashew Sauce. This dish is really very simple, basic ingredients and seasoning.
What you'll need:
Red Pepper Pasta – 2/3 packet (is what I used. Makes for 4 people. Use the quantity you need)
Onion, sliced thinly lengthwise – 1
Baby Spinach – 1 1/2 cups
Cherry Tomatoes – 20
Salt to taste
Red Chili Flakes to taste (about 1 tsp)
Cashews – 1/4 cup
Method:
Boil water in a pot, add salt and cook Pasta per instructions on package or till done.
In the meantime, soak the Cashews in about 1/4 cup water.
Next, in a wide pan, saute the Onion in Olive Olive (I use extra light olive oil) on med-high heat to caramelize it.
Add the Spinach and saute a couple more minutes until it wilts.
Reduce heat completely and add the Cherry Tomatoes. You want the tomatoes warm, not softened.
Add Salt and Red Chili Flakes.
Add the Cooked Pasta.
Make a paste of Cashews with just enough water and pour over the pasta. Mix well. Enjoy!!
Red Pepper Pasta with Spinach, Caramelized Onion and some of the last garden Cherry Tomatoes! With Garlic Bread!!
Simple Yummy Dinner! The sweetness of caramelized onion, the creaminess from the cashew sauce, and those tomatoes were my favorite – warm and juicy as they popped in the mouth! Garlic Bread was the perfect side!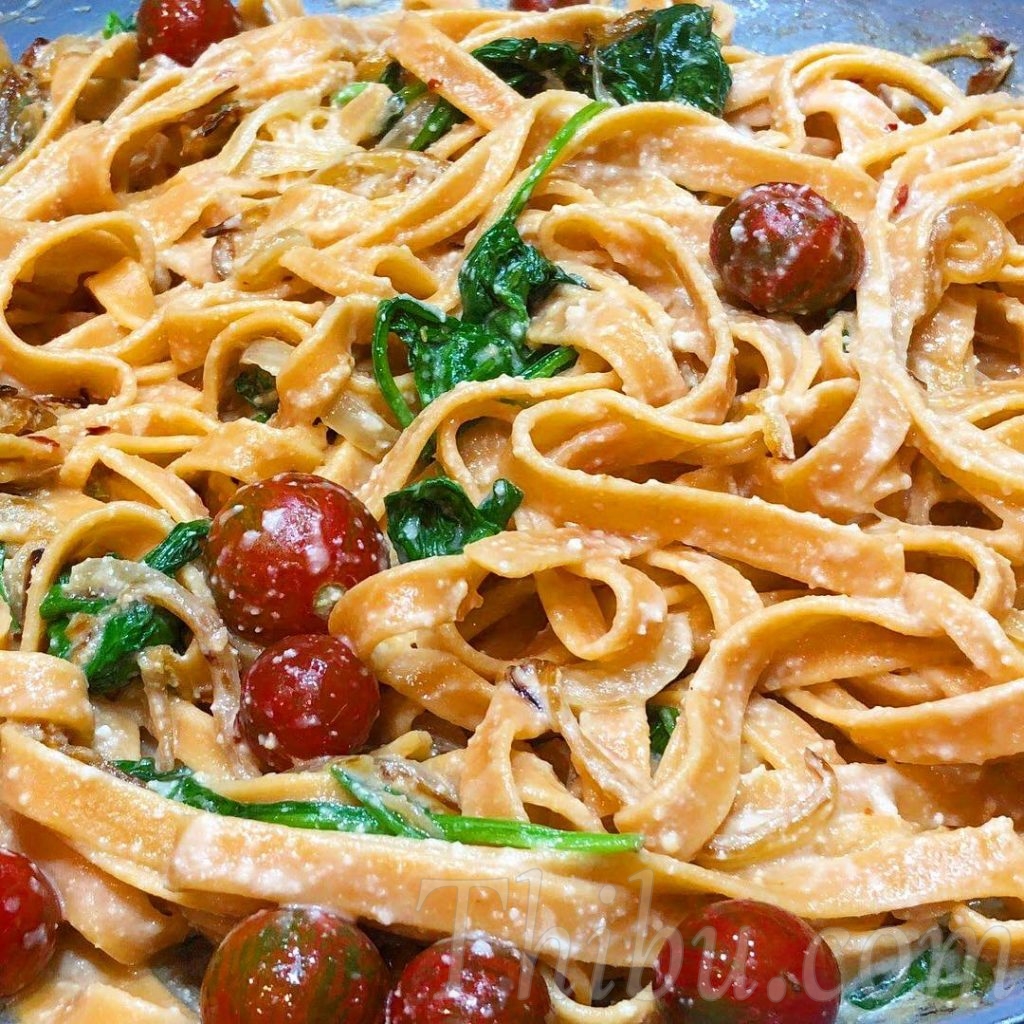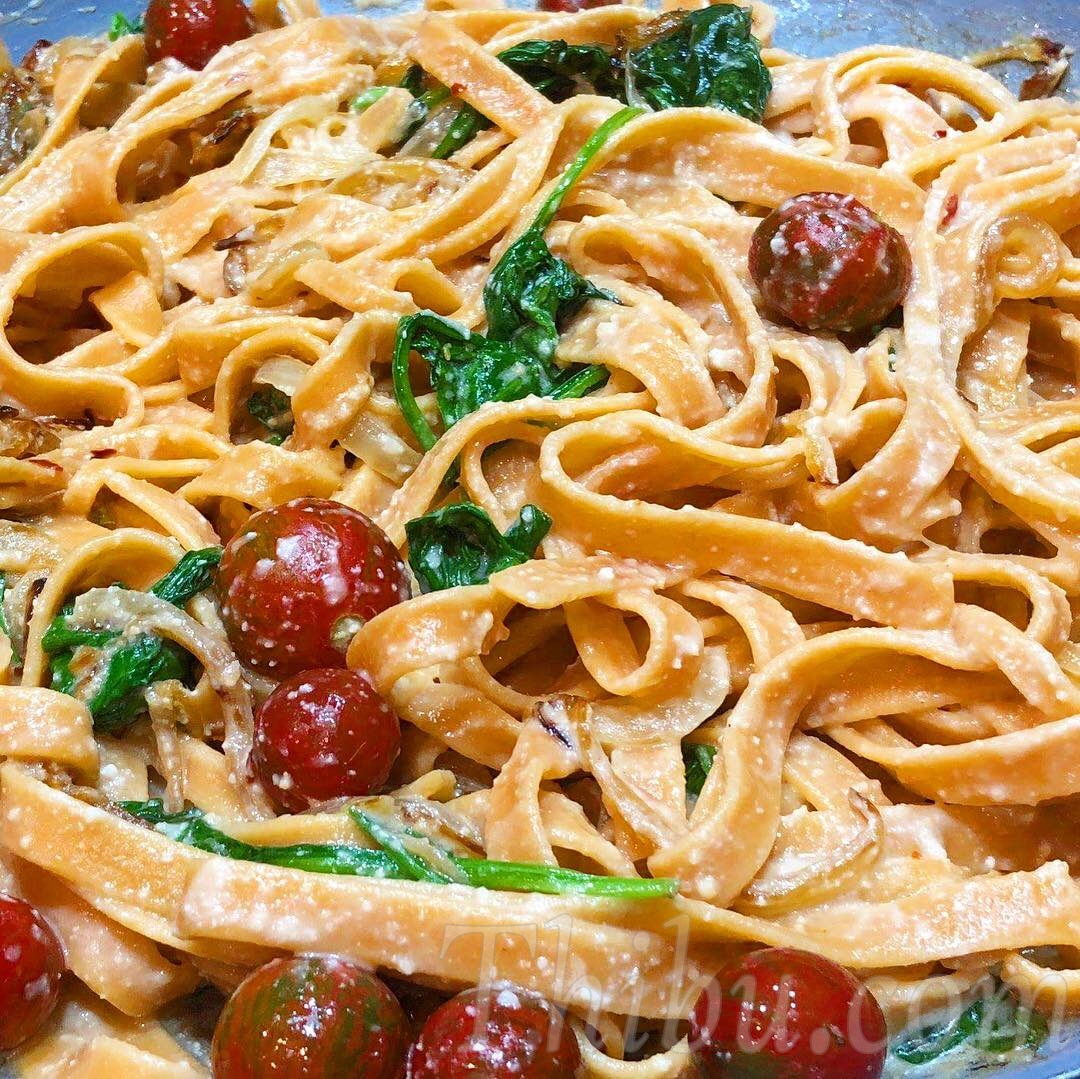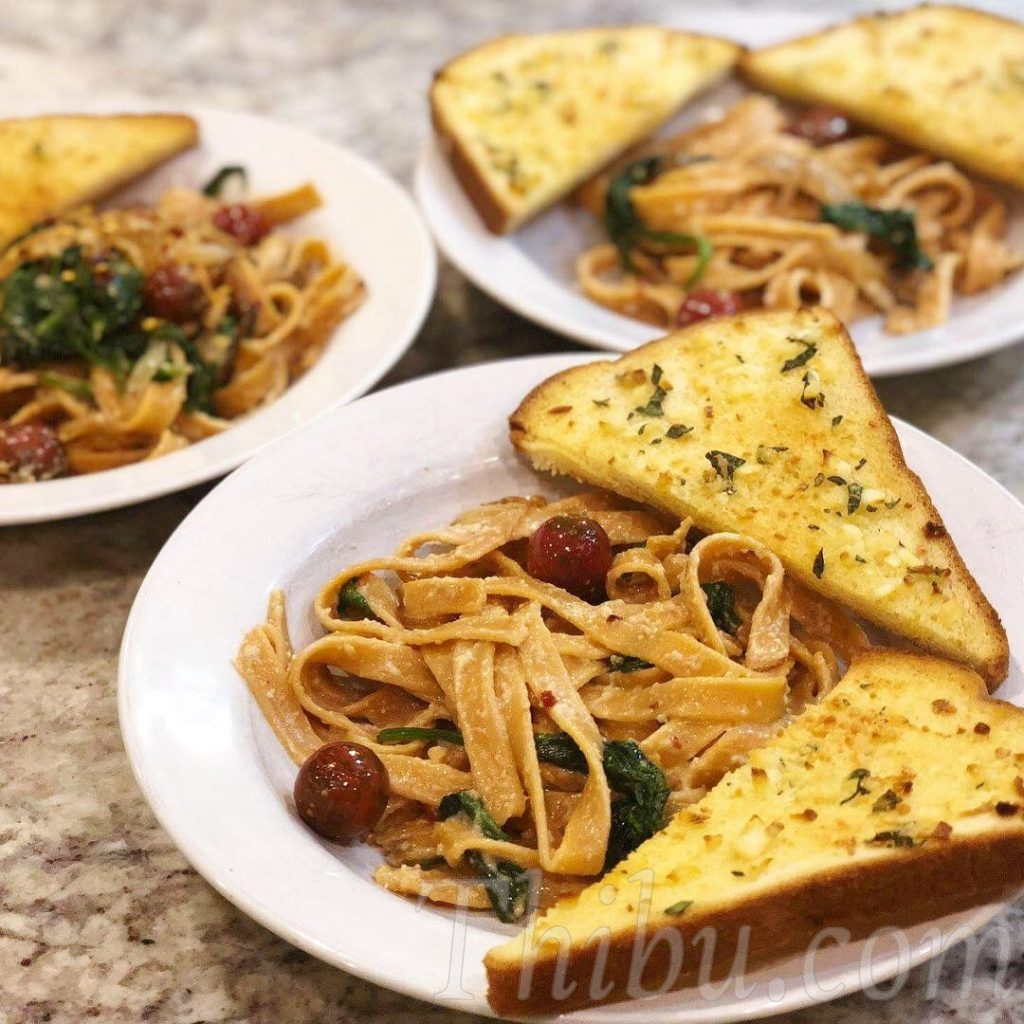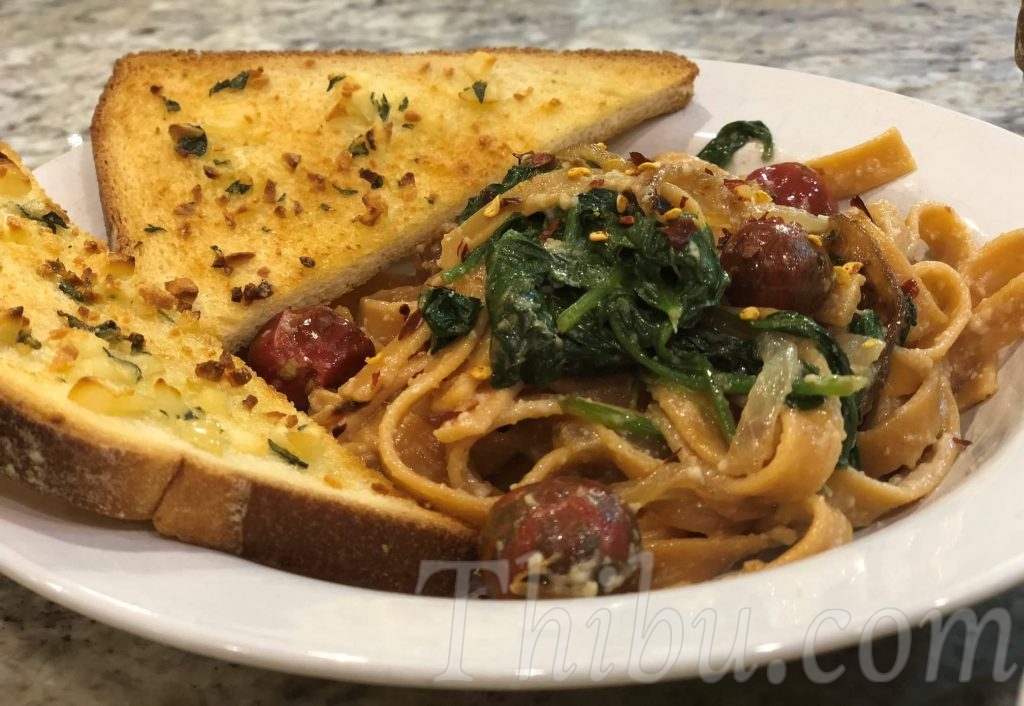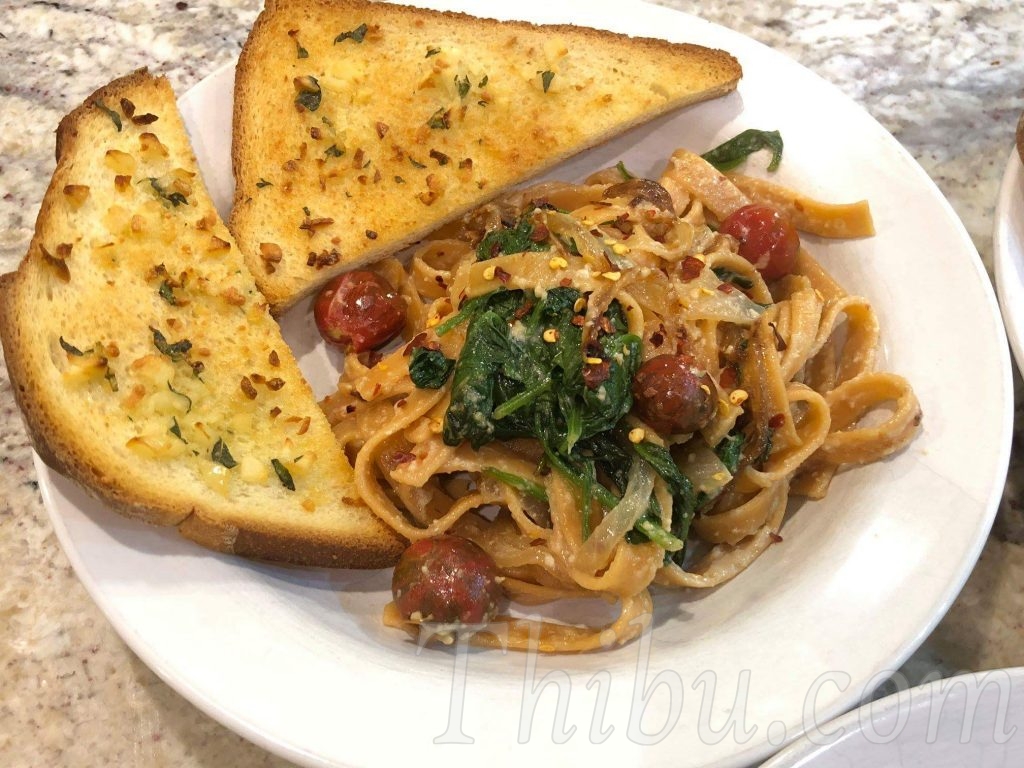 Comments
comments