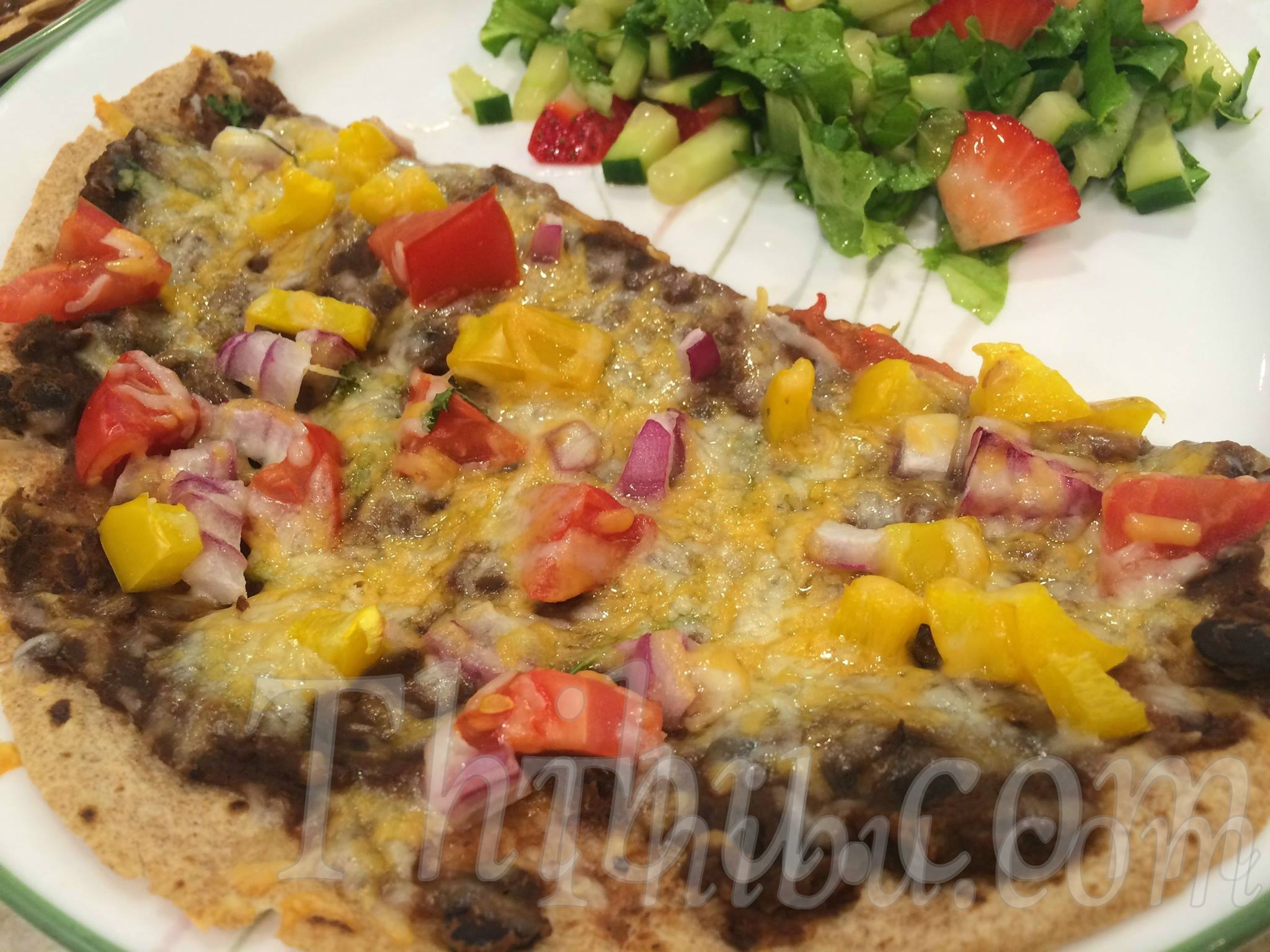 Vegetarian Mexican Pizza
Very easy, very quick, very nutritious and very tasty meal!! We love it.
What you'll need:
Whole Wheat Tortillas (large) – 5 to 6
Yellow Bell Pepper (chopped) – 1
Tomatoes (chopped) – 2 medium
Red Onion (chopped) – 1/2
Cilantro (chopped) – small bunch
Refried Beans – 1 can
Shredded Cheese – as much as you like
Green Chilies (optional)
Salt to taste
I completely forgot to add Corn! And the Avocados were not fully ripe yet! But you can add those as well. Plus any toppings of your choice.
Method:
1. Preheat the oven to 375 deg.
2. On a baking sheet, place a single Tortilla and spread a generous amount of Refried Beans.
3. Put the toppings on. And Cheese.
4. Place in the oven for about 10 minutes. Enjoy!
We had it with a side of Lettuce Cucumber & Strawberry Salad!
Comments
comments