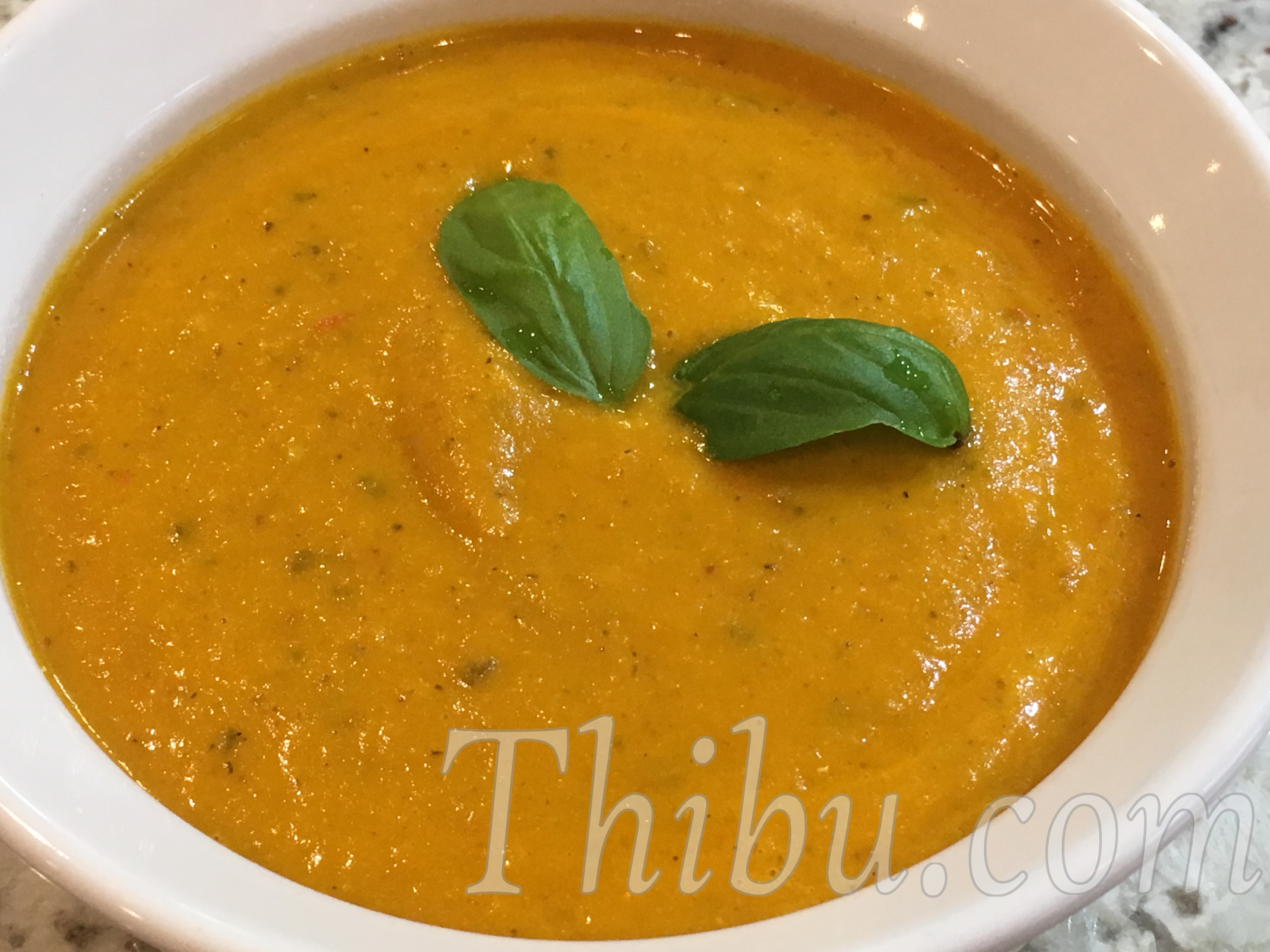 Winter Tomato Apple Soup
To beat the cold I wanted some Tomato Soup. As I started making, I noticed the Bell Pepper and added one. Then I saw the lonely apple and added it too. And some spices to help alleviate the cold symptoms. The sweetness of the apple paired very well with the spices and it turned out to be a very yummy soup!!
What you'll need:
Red Onion chopped into large chunks – 1/2
Apple chopped into large chunks – 1
Orange Bell Pepper chopped into large chunks – 1
Tomatoes chopped into large chunks – 5 to 6
Garlic Cloves chopped – 5
Fenugreek (Methi) Seeds – 1 tsp
Cloves – 1/2 tsp
Black Pepper – 1 to 2 tsp
Cinnamon Powder – 1/2 tsp
Basil Leaves – a handful
Salt to taste
Method:
In a large pot, Saute the Onion, Garlic, Black Pepper, Fenugreek Seeds and Cloves for about 3-4 minutes until they soften.
Add the chopped Bell Pepper and Apple. Saute another 2-3 minutes.
Add the chopped Tomatoes, Cinnamon Powder and salt. Add Basil Leaves, cover and cook on low until very soft. Switch off.
Puree the Soup in a blender. I use my Bullet.
Note: I tend to make my soup thick, but you can water it down and bring to a boil once if you like a thinner soup.
Serve hot with warm toast!
Comments
comments