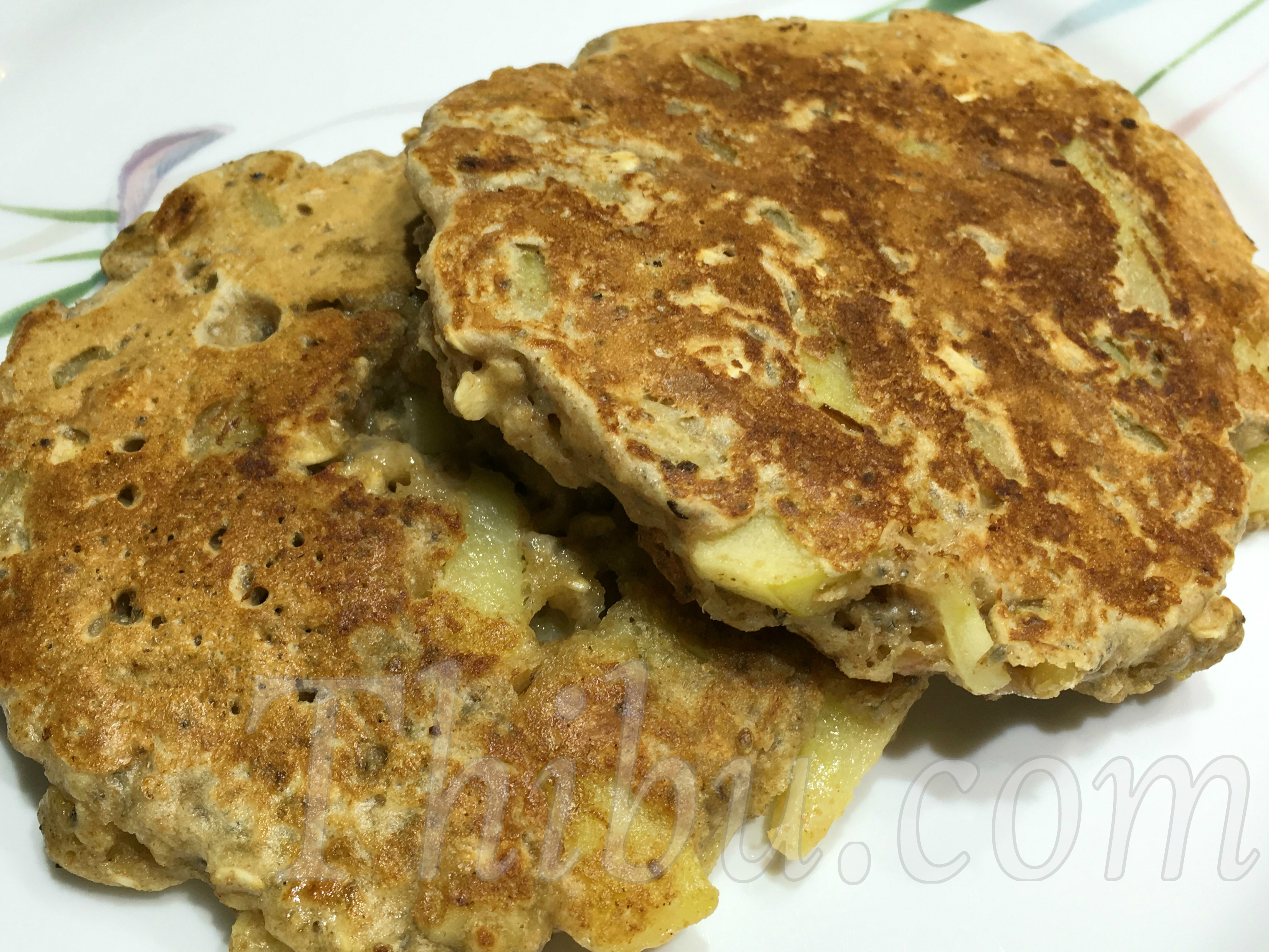 Apple Crisp Multigrain Pancakes with Walnuts!!
Its a cold winter Sunday morning and the kids wanted Pancakes for breakfast. Tried something a little different and made these yummy Apple Crisp Pancakes with Walnuts and Multigrain.
What you'll need:
Whole Wheat Flour – 1 cup
Rolled Oats – 1/2 cup
Chia Seeds – 3 tbsp
Baking Powder – 3 1/2 tsp
Milk – 1 1/2 cups
Egg – 1
Large Apple chopped – 1 (I used organic Fuji apple, but any of your favorite should work)
Walnuts chopped – 1/4 to 1/2 cup
Sugar – 1/4 to 1/2 cup
Cinnamon & Nutmeg Powder (Optional) – 1 tsp
Method:
1. In a mixing bowl, mix the dry ingredients – Whole Wheat Flour, Oats, Chia Seeds, Baking Powder, Sugar, Cinnamon & Nutmeg Powder.
2. Add the wet ingredients – Milk and Egg. Mix well.
3. Add the chopped Apple and Walnuts. Mix well.
4. Make the pancakes on medium heat, spread butter, cook on both sides. Enjoy!
The whole house smelled like apple pie and the pancakes tasted super delicious!!
Comments
comments