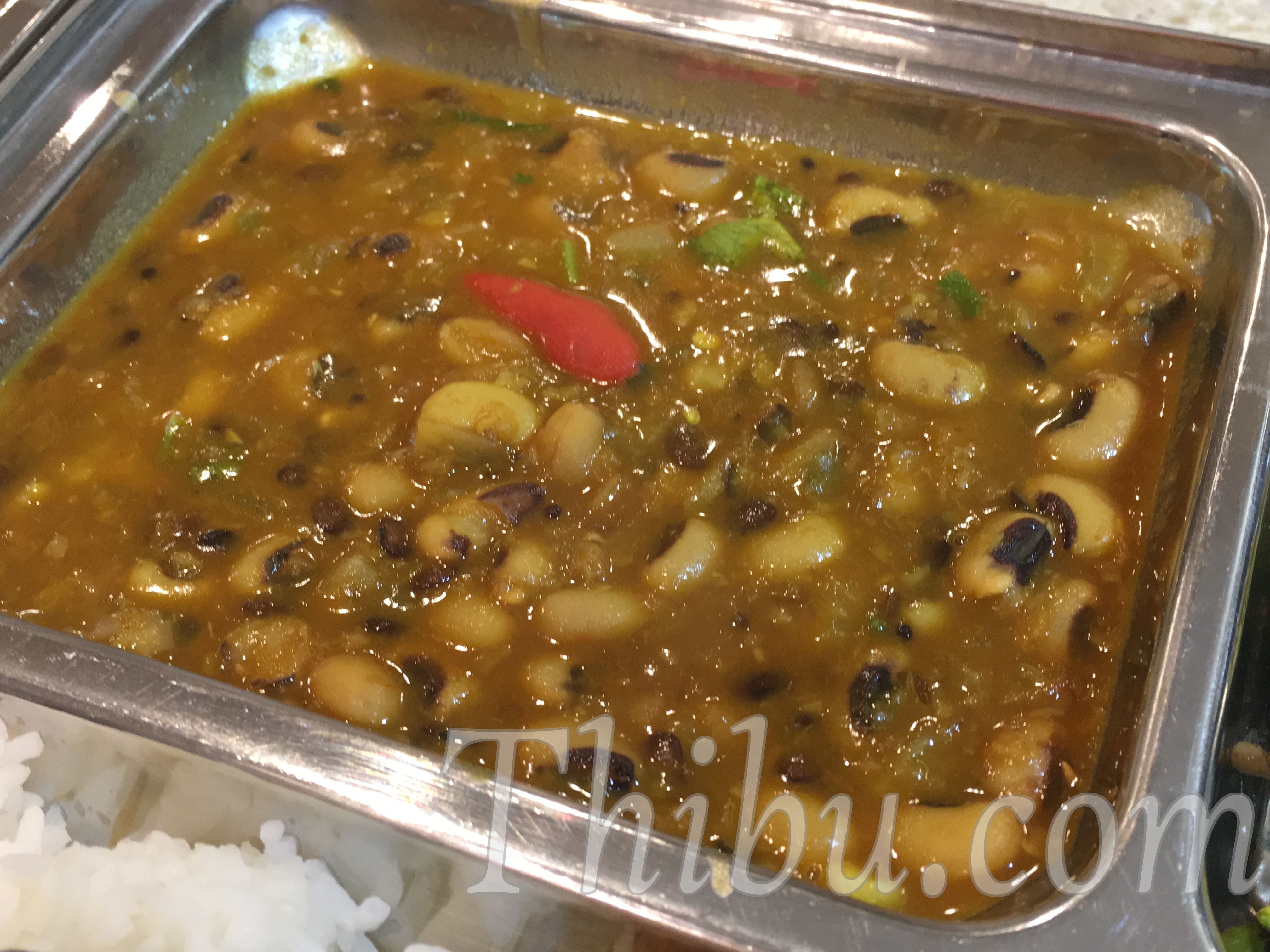 Black Eyed Peas Masala
We love the taste of Black eyes peas in our home and I like how convenient it is to cook, with no prior soaking needed! This is a simple way of cooking, exactly similar to other dals.
What you'll need:
Black Eyed Peas  – 2 cups
Oil for seasoning – 1 tbsp
Black Mustard Seeds – 1 tsp
Jeera/Cumin Seeds – 1 tsp
Hing/Asafoetida – 1/4 tsp
Onion – 1 (chopped)
Garlic – 2 to 4 cloves
Ginger – 1 inch piece (finely chopped)
Green Chilies – 2 to 4 (or to taste)
Turmeric Powder – 1 tsp
Tomato Paste – 1 1/2 tbsp
Salt to taste
Cilantro – a small bunch finely chopped
Method:
1. Wash and cook the Black Eyed Peas with sufficient water. I use my pressure cooker.
2. In a large pot, add the Oil and its slightly warm, add Mustard and Cumin Seeds and Hing and let splutter.
3. Add the Chopped Onion, Ginger, Garlic, Chilies and saute until the Onion gets soft. Add Turmeric Powder.
4. Add the cooked Black Eyed Peas, Tomato Paste and sufficient water. Bring to boil.
5. Cook on medium-low for 4-5 mins until everything is well incorporated. Turn off heat and top with Cilantro.
6. Serve hot with Rice or Roti. Enjoy!!
Comments
comments