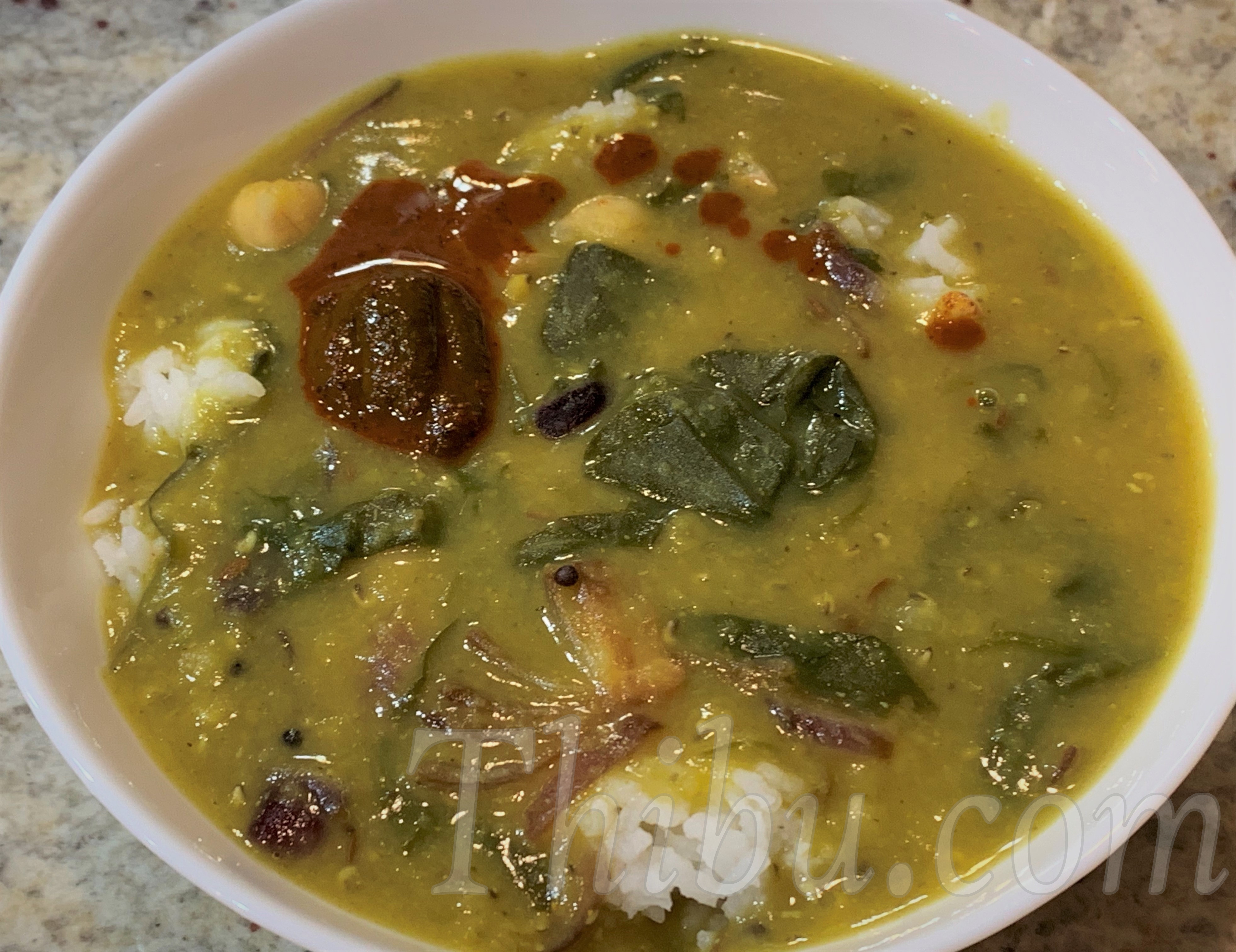 Spinach Masoor Dal
Comforting Dal and Rice.. perfect for any day!! And when the weather is getting cold, it is just right even as a soup.. filling and hearty! Its also easy to make. I mixed in some Garbanzo Bean, but can be skipped. And ofcourse substitute a different lentil/dal for Masoor.
Ingredients:
Masoor Dal – 2 cups
Garbanzo Beans – 1 can
Fresh Baby Spinach – 3 to 4 cups
Mustard Seeds – 1 tsp
Cumin Seeds – 1 tsp
Olive Oil (extra light) – 1 tbsp
Hing/Asafoetida – 1/4 tsp
Red Onion, finely chopped – 1
Garlic, finely chopped – 2 cloves
Ginger, finely chopped – 1 inch
Turmeric Powder – 1 tsp
Chilies or Chili Powder – to taste
Salt – to taste
Dal Masala (optional) – 1 tbsp
Method:
Wash and boil the Dal along with Turmeric Powder, Salt, Spinach and Dal Masala (optional). I use my pressure cooker.
In the meantime in a wide pan, add the extra light Olive Oil, Mustard Seeds, Cumin Seeds and Hing. Let the seeds splutter.
Add the chopped Onion, Garlic, Ginger, Garlic and Chilies (or Chili Powder). Saute until the Onion starts to caramelize.
Add the Garbanzo Beans to the cooked Dal and bring to a boil.
Add the sauteed Onion seasoning to the Dal. Mix well. Enjoy with Rice or Roti or as Soup!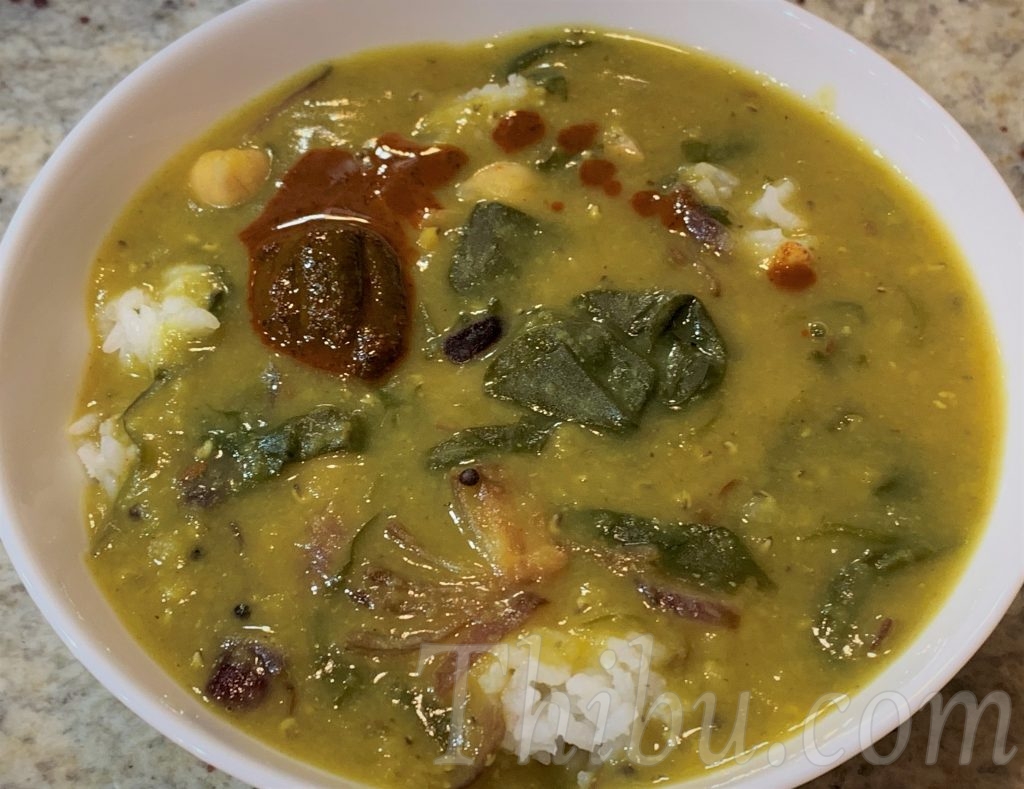 Comments
comments