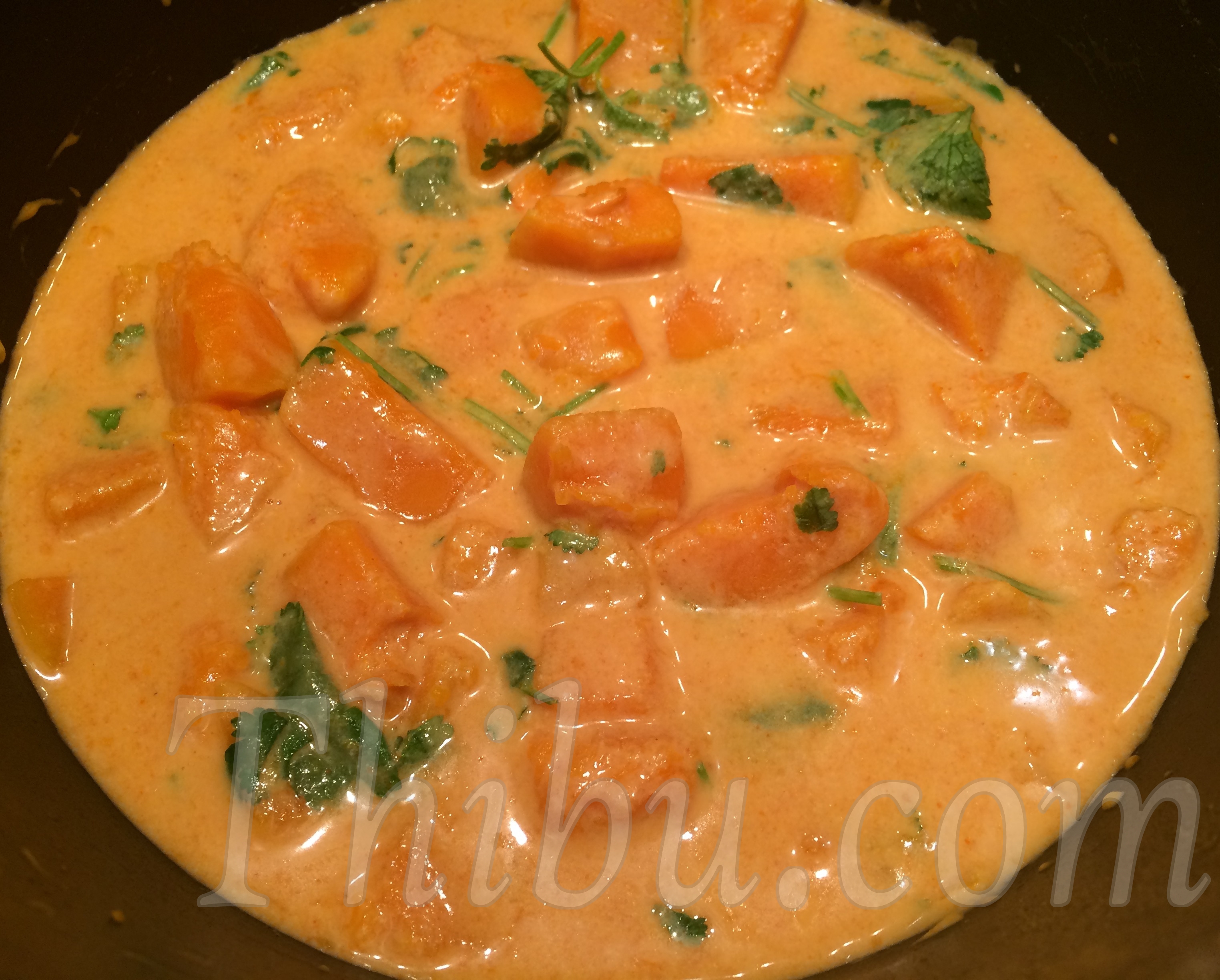 Butternut Squash Red Curry
These beautiful butternut squashes from my yard were sitting on my kitchen counter and staring at me! So, I cut them up and using the medium sized one seen below, made this thai red curry. It was yummy and the kids loved it so much that they asked for 2 to 3 extra helpings!
What you'll need:
Butternut Squash (cubed) – 1 medium
Coconut Milk – 1/2 can
Thai Red Curry Paste – 2 tbsp
Salt to taste
Cilantro
Method:
1. Take the cut Butternut Squash in a large pot.
2. Add the Coconut Milk and about half cup water, cover the pot and cook the butternut squash on medium-low.
3. Add the Thai Red Curry Paste and Salt to taste. Mix and cook for another 2 to 3 minutes until combined.
4. Garnish with Cilantro.
Enjoy over steamed rice or like in our case with multi bean dosa (adai)!
Comments
comments