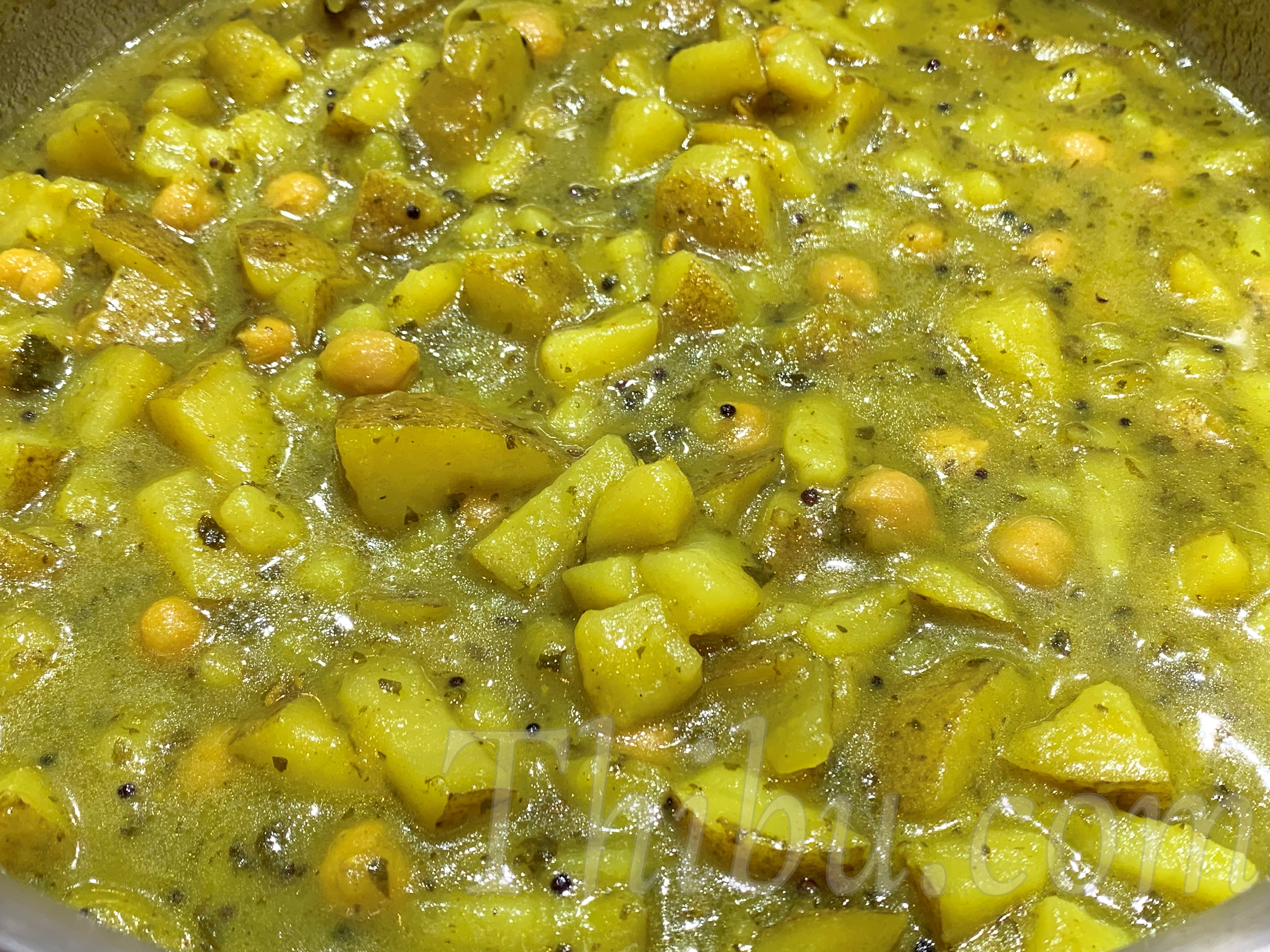 Potato Saag
This is one of the easiest side dishes to make. It goes well with Roti, Poori, Dosa or with Rice.
What you'll need:
Onion chopped finely – 1
Ginger chopped finely – 1 inch piece
Green Chilies chopped – 2 to 3  or Chili Powder – 1 tsp
Extra Light Olive Oil – 1 to 2 tbsp
Cumin Seeds – 1 tsp
Mustard Seeds – 1 tsp
Fenugreek Seeds (optional) – 1 tsp
Potatoes chopped into cubes – 4 large
Tomato finely chopped – 1 (or tomato paste)
Turmeric Powder – 1/2 tsp
Garbanzo Beans (optional) – 1 can
Kasoori Methi – 1/4 cup
Salt to taste
Method:
In a large pot, add the Oil. Add Mustard Seeds, Cumin Seeds and Fenugreek Seeds. Let it splutter.
Add the Onion, Green Chilies and Ginger. Saute until translucent.
Add the Potatoes, Turmeric Powder, Tomatoes and about a cup of water. Let the potatoes cook until soft.
Add the Garbanzo Beans and Salt, and adjust water for consistency. Simmer for a couple of minutes.
Add the Kasoori Methi leaves, simmer a couple of minutes. Enjoy!!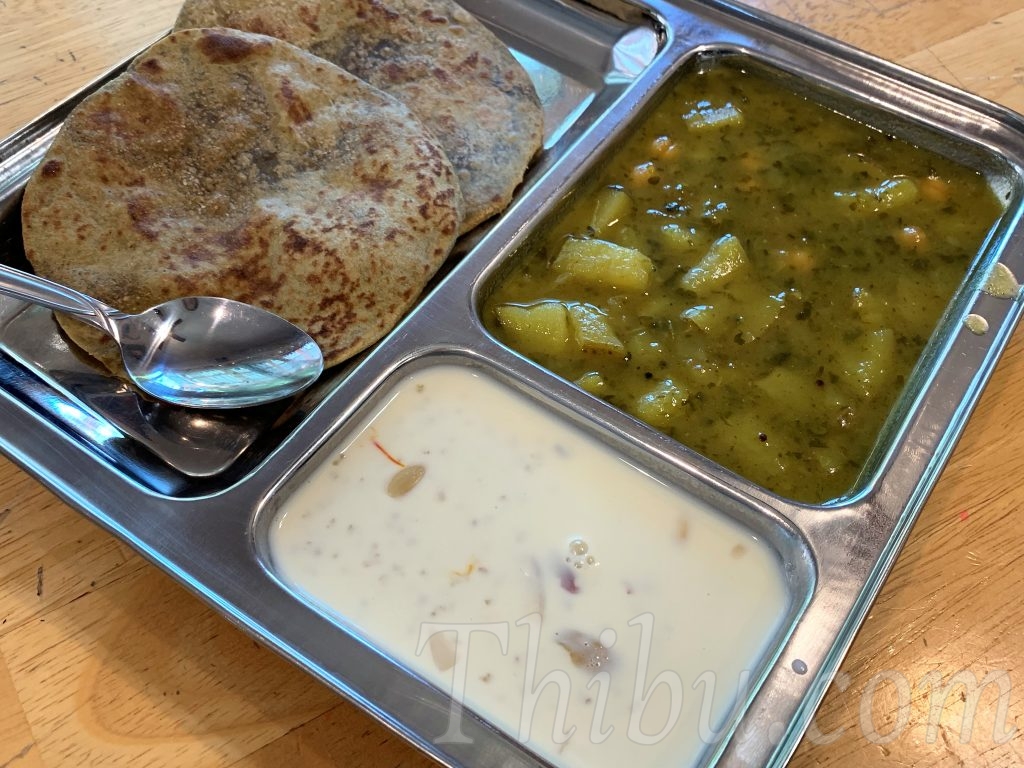 Comments
comments