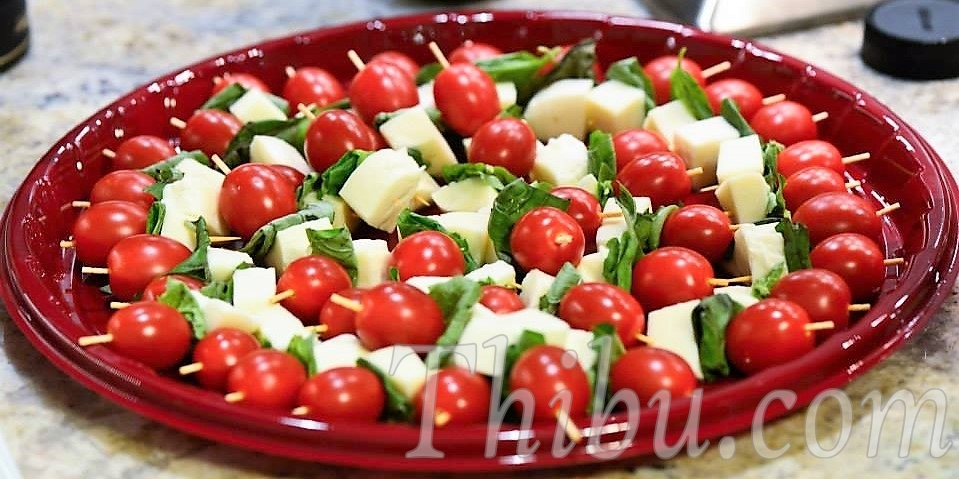 Caprese on a Stick
Will all the Christmas colors, Red, White and Green, these are perfect appetizers to include in the holiday menu!! I find finger foods to be easy in a party for folks and you don't have to worry about plates and cutlery. Just place some napkins.
I used a red platter to serve, you can use any nice platter.
What you'll need:
Cherry Tomatoes
Basil Leaves
Fresh Mozzarella Cheese Balls
Mini Skewers or Picks
Olive Oil and Balsamic Vinegar dressing or Reduced Balsamic Vinegar to drizzle
To make the Reduced Balsamic Vinegar, simmer about a cup of the vinegar with honey to taste until its reduced to about 1/3rd. Add Salt and Pepper to taste.
Put the Tomatoes, Basil and Mozzarella through Skewers of Picks and arrange on a platter – kids are awesome helpers for this!!
Drizzle the Olive Oil and Reduced Vinegar over.
Enjoy!!
Comments
comments