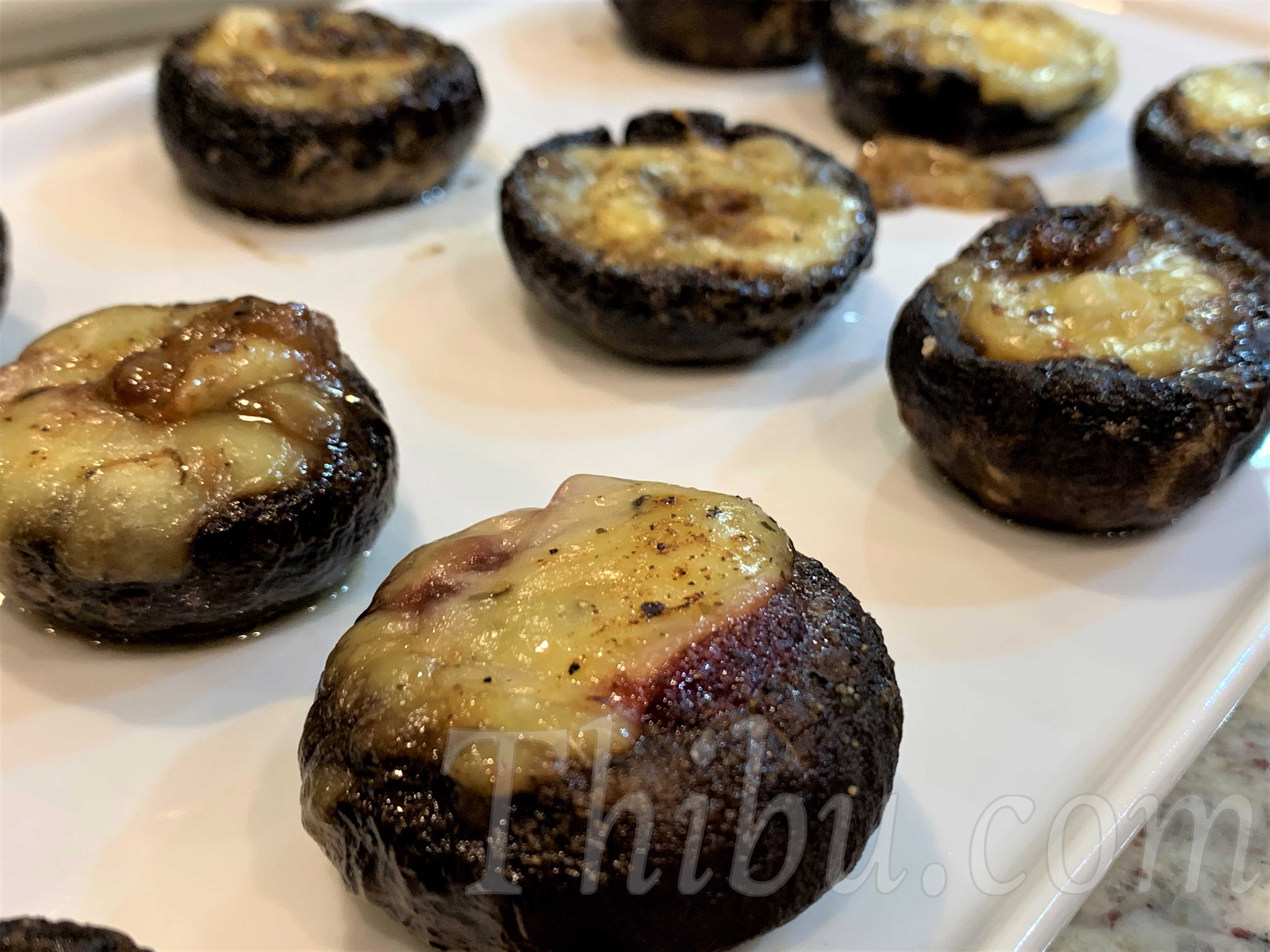 Cheesy Mushrooms
This is a super easy dish to make, great as an appetizer or side, and crowd pleaser!
It can also be assembled the previous day, saved in refrigerator and baked before serving. Tastes just as good!
What you'll need:
Baby Portobello (or other) Mushrooms – about 20 to 25
Olive Oil – 2 tbsps
Mozzarella Cheese, Shredded – about 1/2 cup
Salt and Pepper to taste
Method:
Wash and dry the Mushrooms and remove the stems. Save them for another dish.
Place the Mushrooms over a baking tray and drizzle Olive Oil on the Mushrooms to coat both inside and out.
Sprinkle Salt and Pepper over the Mushroom cups.
Fill the Mushroom Cups with Shredded Cheese. (At this time, you can wrap the tray and place in the refrigerator if you plan to bake the next day.)
Bake in a 400 deg F over for 10-12 minutes, until the top starts browning slightly. Enjoy!
I've baked them right away and I've assembled the night before a party, placed in the refrigerator, and baked the next evening. Both have turned out very well!
Comments
comments