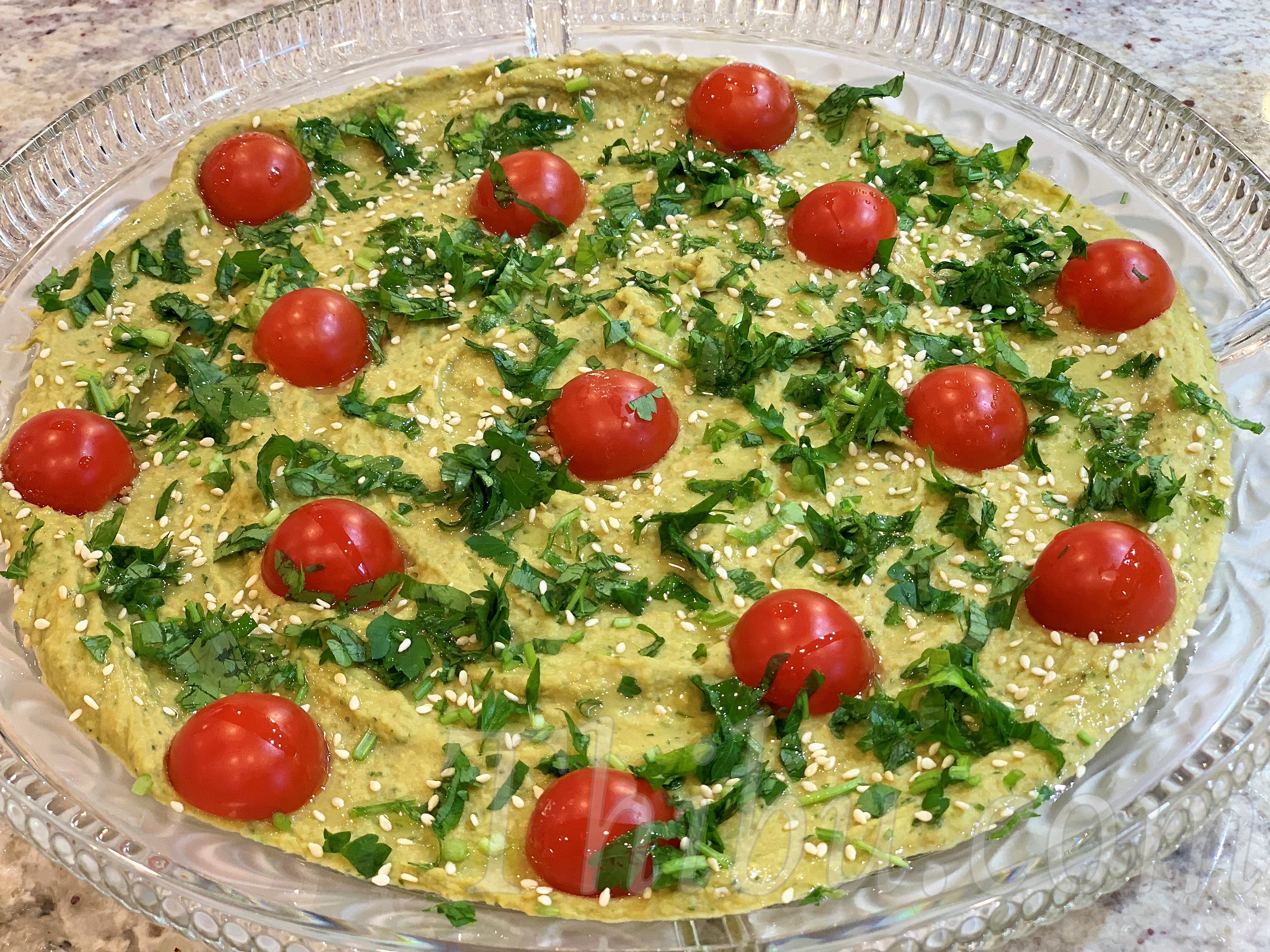 Festive Hummus
Hummus is easy to make and is a very good appetizer to add to your menu when hosting a Holiday party or Christmas party or any party!!
The nice thing is that this can be made ahead and just dress it up before serving 🙂
Served with Chips and some Vegetables like Carrots, Cucumber, Celery, Radish, Tomatoes, etc., it makes a substantial platter!
Here's one that I took to a Holiday Party.. This one is Cilantro Hummus
What you'll need:
Chickpeas – 1 can (drained)
Garlic infused Olive Oil – 1 tbsp plus some to drizzle on top
Cilantro – a few sprigs
Cumin Powder – 2 tsp
Paprika – 1 tsp plus some to sprinkle on top
Juice of 1 medium lime
Salt to taste
Note: You can use 1 to 2 Garlic cloves instead of Garlic infused Olive Oil. And Lemon can be used instead of Lime.
Method:
1. Combine all the ingredients in a food processor or blender and blend until smooth.
2. Pour into a serving bowl. Top with Olive Oil and some Paprika. Enjoy!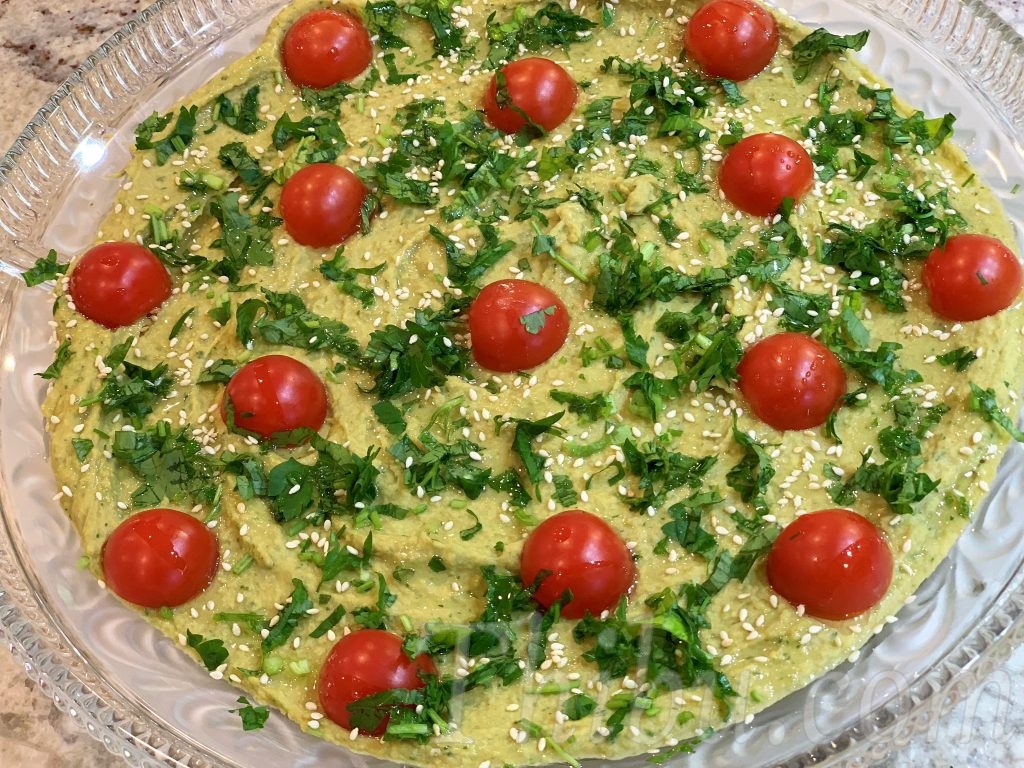 Comments
comments