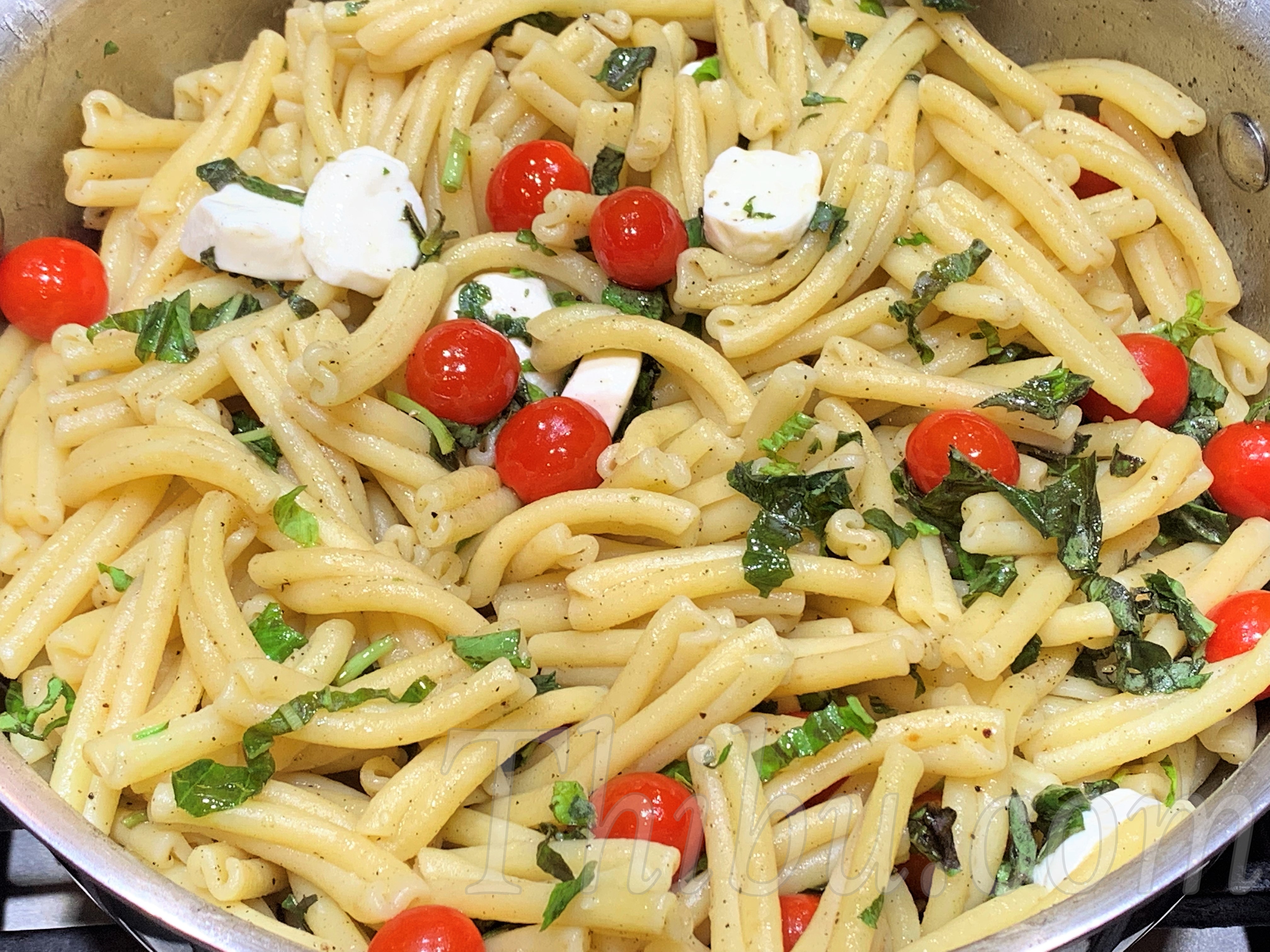 Margherita Pasta
Super simple!! Kids absolutely love it… they'll gobble it up and ask for more! I love it too 🙂
What you'll need:
Organic Pasta – 1 pack
Butter (can be substituted with vegan butter or oil) – 2 tbsp
Salt and Pepper to taste
Cherry Tomatoes – 1 cup
Fresh Basil finely chopped – a bunch
Fresh Mozzarella Cheese –  about 12 small balls (or how much ever you want!)
Method:
Cook the pasta according to instructions on the package. I add a spoonful salt to the water while boiling. Drain.
In a large pan, on medium heat, add the butter and add the cooked pasta. Top with Salt and Pepper and toss everything together.
Switch off heat after about 3-5 minutes, once everything is well mixed.
Add the chopped Basil, Cherry Tomatoes and Mozzarella cheese. Toss everything together. Enjoy!!
Comments
comments