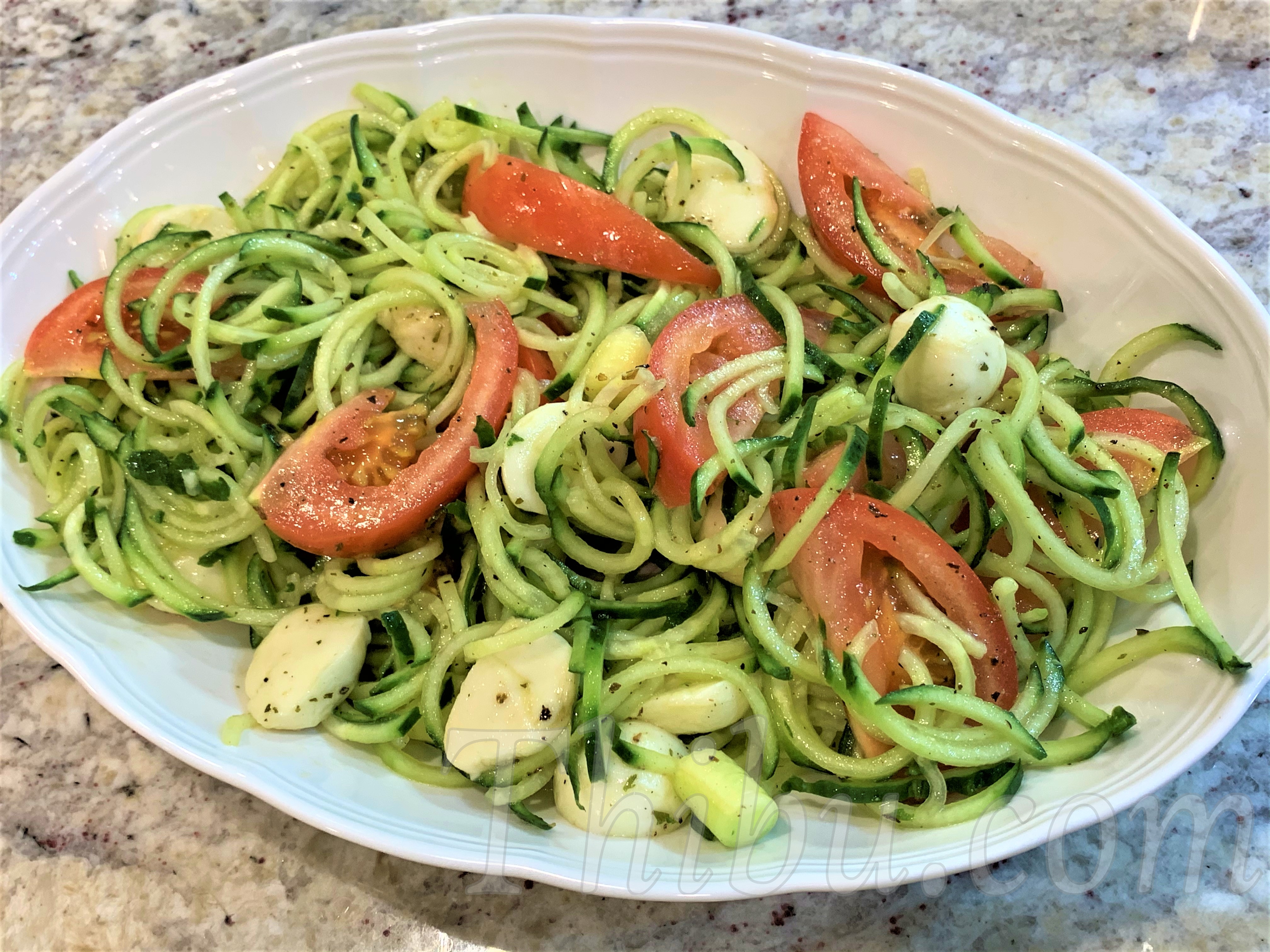 Cucumber Tomato Caprese Salad
Another very quick and easy Summer Salad using just Cucumber and Tomatoes!! Spiralizer is so much fun and they love to use it and the fun shapes it makes 🙂
What you'll need:
English Cucumber – 1/2 large
Tomato – 1 large
Fresh Mozzarella Balls, Small – 1 cup
Olive Oil – 1 tsp
Basil or Mixed Herbs, finely chopped or dry – 1 tsp
Salt to taste
Optionally, if you are using marinated Mozzarella Cheese, you can use the oil and herbs from it.
Method:
Spiralize the Cucumber. I did mini noodles, you could do any shape! Or simply grating or finely slicing works perfectly as well!
Slice the Tomatoes and add to the Cucumber.
Add the halved Mozzarella Balls, Olive Oil, Herbs and Salt. Mix it all. Enjoy!!
Comments
comments