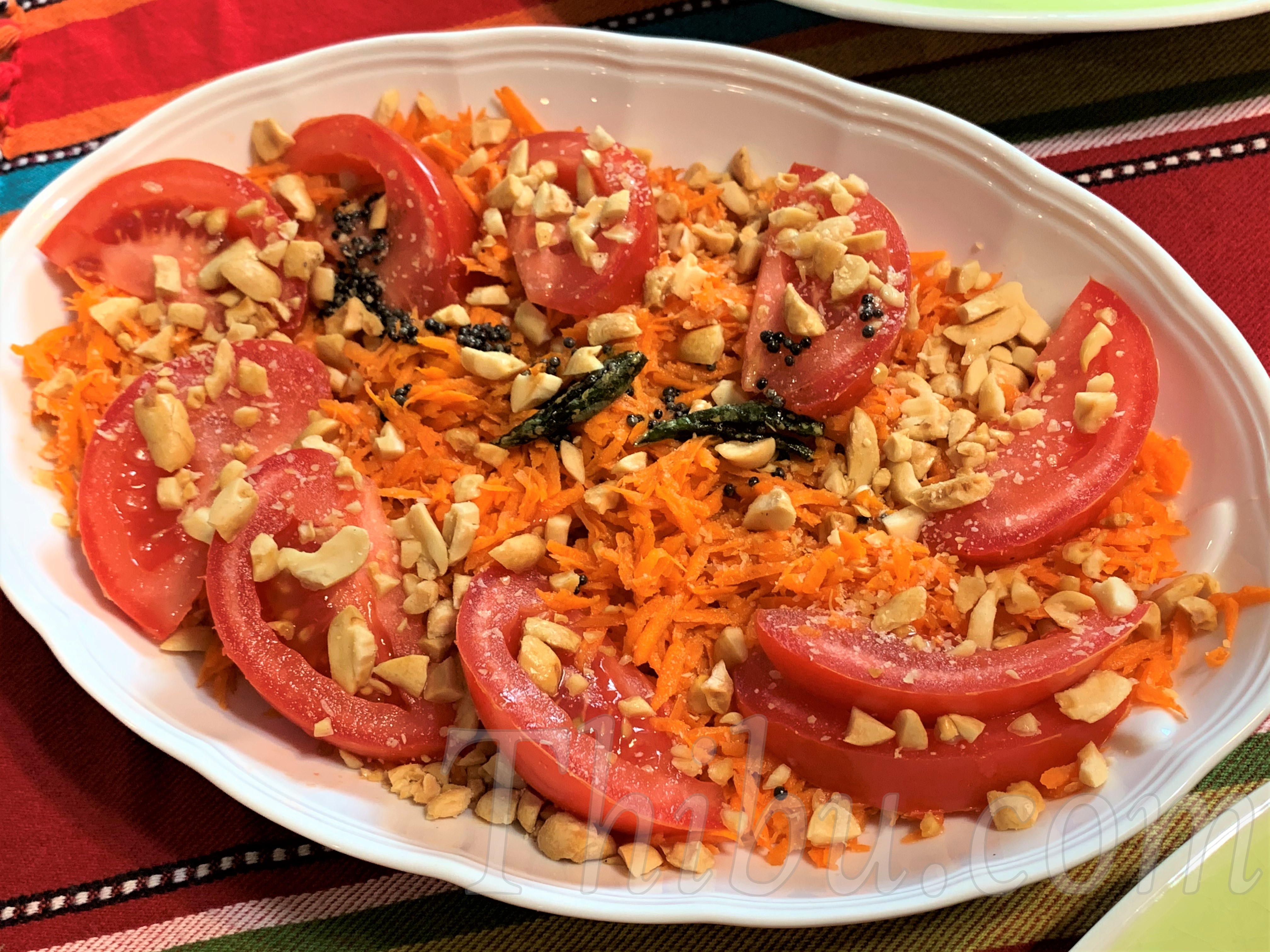 Carrot Tomato Peanut Salad!
This one has a bit of a South Indian flair to it, with the Mustard tempering added. I could eat up the full platter of this salad!! Truly!
What you'll need:
Grated Carrots – 4 to 5 large
Tomato, sliced – 1 large
Toasted Peanuts, chopped – 1/4 cup
Salt to taste
Lemon Juice – of 1/2 lemon
Oil – 1 tsp
Mustard Seeds – 1/2 tsp
Green Chilies, Slit lengthwise – 2
Hing/Asafoetida – small pinch (optional)
Method:
Layer the Grated Carrots, Sliced Tomatoes, chopped Toasted Peanuts.
Sprinkle the Salt and Lemon Juice.
In a small pan, heat the Oil. Add Mustard Seeds and Hing and let the seeds splutter. Add the Green Chilies and turn off heat. Top this tempering on the Salad.
Mix before eating. Enjoy!!
Comments
comments