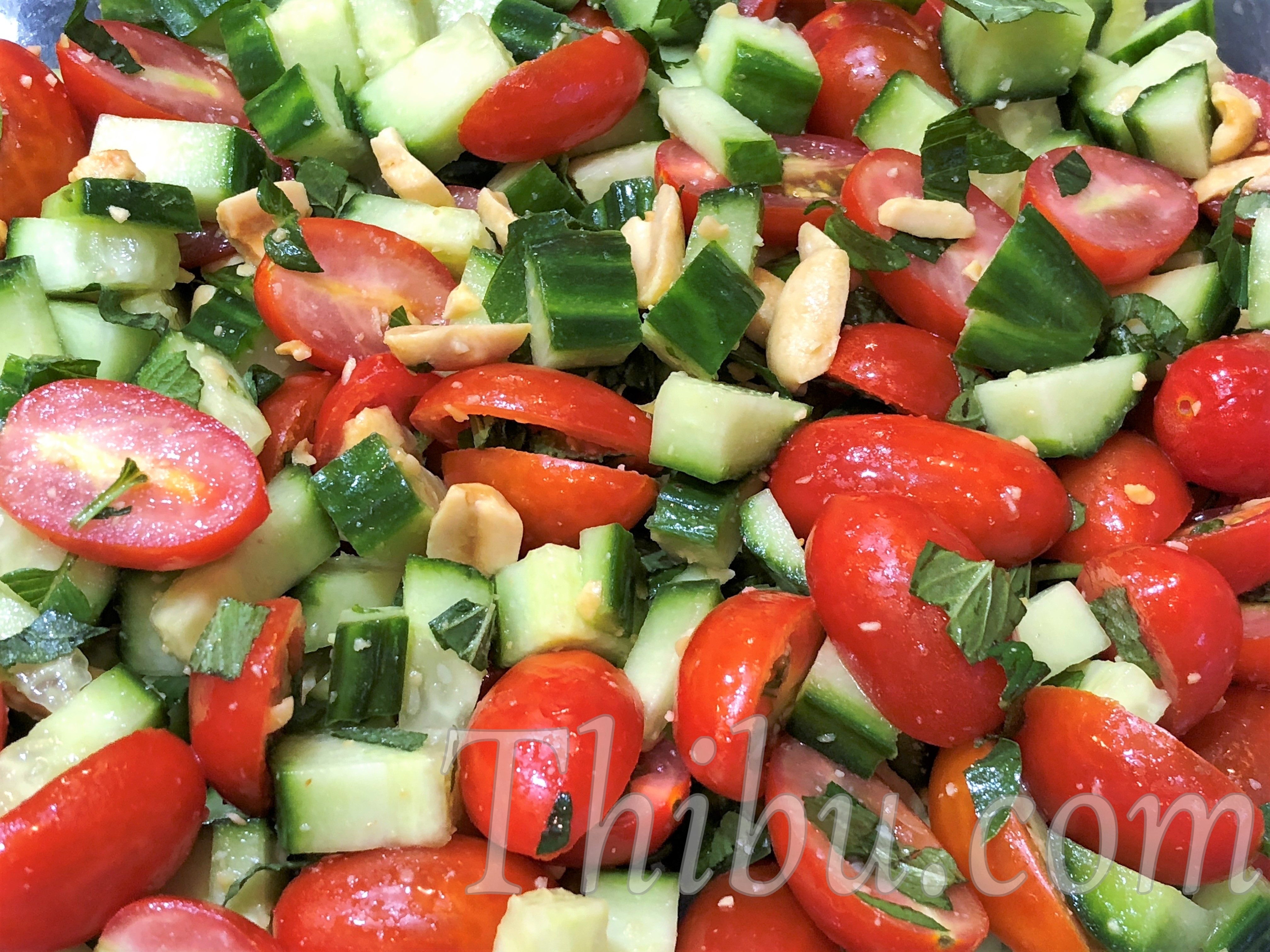 Cucumber Tomato Salad with Chocolate Mint
A super simple Salad that the kids absolutely love!!
Few months back when we were buying some herbs, my son insisted that he wanted a Chocolate Mint plant.. just because of the name! But it is so flavorful and tastes super yummy!
Kids loved it so much, they wanted every bit of it again in their lunch box today 🙂
1 English Cucumber Cubed
1 – 2 cups Cherry Tomatoes halfed
Few sprigs of Chocolate Mint finely chopped
1/4 cup Roasted Peanuts lightly crushed
Salt to taste (1/2 spoon)
You can add on some Paprika or Chili Powder. I didnt.
Mix it all together and Enjoy!!
We had it with some cooked Harvest Grains (Trader Joe's), and a simple Onion Garlic Chili Vinegar Sauce